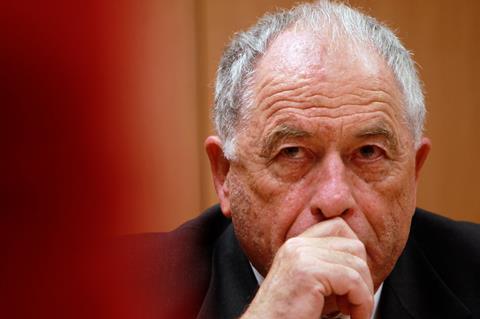 Swiss Nobel laureate, Kurt Wüthrich, has been challenged over claims that he had experienced 'male discrimination' at the annual Lindau Nobel Laureate Meeting.
During his five-minute address to delegates on the future of structural biology, the topic of the meeting, Wüthrich drew attention to a newspaper interview with Germany's only female Nobel laureate, Christiane Nüsslein-Volhard. The article featured the headline 'One should be careful otherwise there will be discrimination against men'.
'It is clear from the first day of this meeting that science is not going to be the main subject, unfortunately… this is unfortunately also reflected in the reports in the newspapers about this meeting,' he said.
He called on the conference organisers to provide a copy of the article to all delegates adding: 'I must say that as a male scientist, I have a feeling of discrimination when I am here, in the climate that this meeting is being held.'
Wüthrich won the chemistry Nobel prize in 2002 for developing NMR spectroscopy to determine the 3D structure of biological macromolecules.
Wüthrich's comments were challenged by a female researcher who said she felt 'very uncomfortable' at seeing a Nobel laureate talking about 'so-called male discrimination'.
'There might be individual discrimination towards men but it is nothing compared to the systematic and structural discrimination that women have to face, especially in the Stem fields,' she said. Her comments were met with applause from the audience, but, in response, Wüthrich said that he felt 'unjustly attacked'.
'I was using an article by one of your colleagues, by Mrs Christine Nüsslein-Volhard, not by a man,' he said, to which the delegate responded: 'She is an extremely successful Nobel laureate… you could have asked any young female scientist how they are feeling… that would have been an option.'

Julia joined the Chemistry World team as Science correspondent in May 2023. She previously spent eight years leading the clinical and science content at The Pharmaceutical Journal, the official journal of the Royal Pharmaceutical Society, a membership body for pharmacists.
View full profile