Company to spend over C$2 billion growing its steam cracker by 50% and building a new polyethylene facility
The plastics and chemical company Nova Chemicals, headquartered in Ontario, Canada, has launched a C$2 billion-plus (£1.17 billion) expansion project, which includes growing its Corunna steam cracker by approximately 50% and also building a polyethylene facility in the Sarnia-Lambton region. Site preparations are currently underway for both projects, with start-up expected in late 2021.
The Corunna facility currently can produce up to 820,000kg of ethylene annually, and its expanded output will make it one of the largest crackers in North America, according to Nova Chemicals spokesperson Mark Horner.
The enlarged cracker will provide ethylene to the new polyethylene plant, which is designed to increase Nova Chemicals' polyethylene production capacity by approximately 430 million kilograms annually.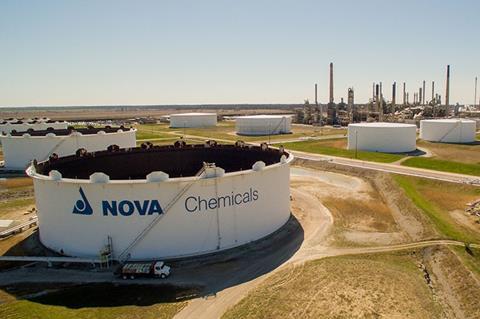 The Ontario government is investing up to C$100 million to help Nova Chemicals build the new polyethylene facility, and the rest of the project and the steam cracker enlargement will be financed by the company.
'We are pleased to be moving forward with this growth opportunity and thankful for the support from the provincial government,' said Naushad Jamani, senior vice president for olefins and feedstocks at Nova Chemicals. 'With this investment, we are bringing innovation to the North American and global marketplace, investing in our highly skilled people and creating a solid future for the communities in which we operate.'