Union warns research may be sidelined by commercial interests at the Food and Environment Research Agency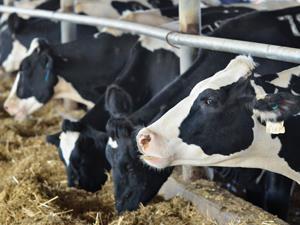 Long-term science in the public good could be a casualty of government plans to open up its Food and Environment Research Agency (FERA) to commercial partners, according to the union which represents the agency's scientists.
Earlier this month, the environment secretary Owen Paterson announced that after sounding out the market, the government is going ahead with plans to create a joint venture with a private sector investor. He expects the procurement to be complete by the end of the year. However 'we don't at this stage, know how the bids will be evaluated or what the priorities will be', says Geraldine O'Connell, general secretary of the Prospect union. It's understood that almost 30 organisations are bidding.
Prospect is concerned that horizon scanning work to identify threats and disease, such as foot and mouth, or ash dieback, could lose out as a result of short-term commercial pressures. Its members fear cherry picking of key assets, and want to know if they'll 'just end up doing routine testing, as opposed to R&D', says O'Connell. It's still not clear if staff will remain as civil servants, or how many jobs there will be. 'We are talking about unique scientific expertise, which is not easily replaced.'
Anne McIntosh, chair of the environment, food and rural affairs (EFRA) select committee, thinks the decision to seek a joint venture partner 'makes sense and would be a good business model' so long as the jobs of the highly skilled staff are secure and government work responding to a particular plant or animal health threat was guaranteed. She believes the proposal is preferable to losing expertise, if the Department for Environment, Food and Rural Affairs' funding is cut.
At the moment, 75% of FERA's business comes from central government. Paterson told MPs that a joint venture would 'protect and enhance its scientific capabilities'. Finding the right partner would offer 'new opportunities' to FERA's staff, help offset cuts and give government 'access to the high quality scientific capability it requires,' he said.
This 'assumes that the new business is not asset stripped to the extent where it can't deliver, and that the work is affordable,' says Mark Everard, associate professor of ecosystem services at the University of the West of England. 'I fear that science, access to timely advice, independence and systemic perspectives with their uncertainties rather than narrow answers to narrow questions, will all be net casualties.'
As part of the shake-up, FERA's inspectorates for bee health, plant and seeds, and GM, together with the decontamination service will join the Animal Health and Veterinary Laboratories Agency to create a new body to tackle plant and animal health. O'Connell says there is a rationale for creating a super-agency, but 'we need a coherent strategy – breaking up FERA may not deliver that.'
The government chief scientist Mark Walport has already commissioned a review into whether there are the skills to cope with a future animal or plant health crisis. But the EFRA select committee has just concluded that more expertise in plant health science is urgently needed, and it recommended ringfenced funding for R&D on future risks.