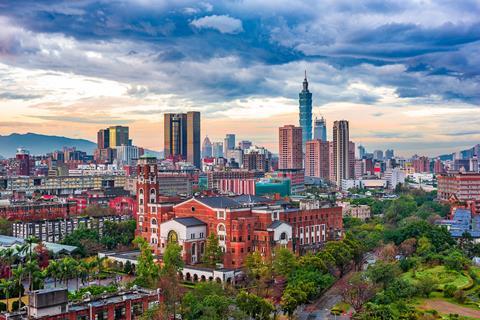 A high-profile chemical engineering professor at the National Taiwan University (NSU) has been fined TWD300,000 (£7700) by Taiwan's education ministry for leading research programmes sponsored by the Chinese government without official approval from the island's authorities. These rules are intended to protect Taiwan from a so-called 'brain drain' to the mainland.
Lee Duu-Jong – whose research focuses on industrial wastewater treatment, biomass energy and environment management – asserts that he was not involved in the research in question and was unaware that he had been named as lead on the Chinese projects, according to Nature. He is reportedly considering an appeal.
It is illegal for Taiwanese academics to take part in research on mainland China unless explicit permission is sought and granted from Taiwan's authorities. However, the Taipei Times reports that Lee received TWD10 million in unauthorised funding from China since 2009, through three research grants issued by the National Natural Science Foundation via the Harbin Institute of Technology in China.
Back in September, Lee dropped out of a race to become president of the NSU-affiliated National Taiwan University of Science and Technology (NTUST) after Taiwanese media raised questions about his connections with Chinese universities and government programmes. The Taipei Times referenced a report from Chinese-language Mirror Media magazine that Lee accepted unlawful funding from China's Thousand Talents and Changjiang Scholars programmes. He had previously served as vice president of NTUST.

Rebecca became the US Correspondent for Chemistry World in September 2014, based out of Washington, DC, after writing for the magazine on a freelance basis since 2007.
View full profile