Government will pump cash into sector to develop domestic industry, counteract effects of sanctions, and meet demand from military
The Russian government will invest up to RUB17 billion (£230 million) to develop the national speciality chemicals industry during 2017–2020.
This is part of the government's plans to boost Russia's military potential, which requires a significant increase in supplies of speciality chemicals for the defence industry. In contrast to previous years, the government plans to pay more attention to high-tech industries. This is mainly due to existing Western sanctions on Russia, which prevent imports of new technology and products to the country.
According to an official spokesman of Denis Manturov, Russia's Minister of Industry and Trade, the majority of funds will be awarded to leading Russian speciality chemicals' producers, both in direct and indirect form.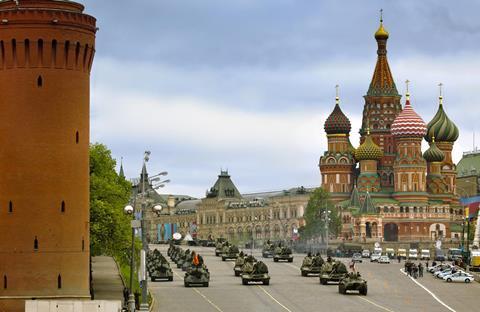 Manturov has stated that the funds will be used to build new production facilities, as well as modernising existing ones. Some funds will also be used to provide working capital for producers, or to cover interest on loans they take out. Owing to the trade sanctions, Russian companies cannot access cheap Western loans, while loans from Russian banks remain expensive.
The recently established speciality chemicals cluster in the Republic of Tatarstan will be expanded, new speciality chemicals clusters will be established in Moscow, and potentially St Petersburg, built around Rostec – Russia's state defence corporation. The state aims to use these cluster sites to encourage multinational companies already operating in Russia to expand their production capacity. Russian prime minister Dmitry Medvedev has said that attracting foreign investment in the domestic chemicals industry is a government priority for the next several years.
The Russian Ministry of Defence has stated that demand for certain types of speciality chemicals in the Russian defence industry remains high, mainly due to R&D of new types of weapons and combat equipment.
The plans have been criticised by Russian analysts in the speciality chemicals sector and local producers. They question the scheme for how funds will be distributed, since the majority of funds will be allocated to Russia's largest producers at the expense of smaller ones.
Ivan Antonov, deputy director of Agroprogress, says that even though state support may significantly improve the domestic situation, and will provide impetus for further growth, there is a serious threat that most of the funds will be provided to the largest companies, particularly those affilated with the state. Lack of support for smaller producers will promote consolidation or force smaller players out of the market.