Record 18% increase will see science spend rise to S$19 billion over 2016–2020
Singapore's prime minister, Lee Hsien Loong, has committed to a record investment of S$19 billion (£9.2 billion) in research over the next five years, as part of the country's 2016–2020 science strategy – Research Innovation Enterprise 2020 (RIE2020). This is up 18% from the last five-year plan, which allocated S$16.1 billion to support research from 2010–2015.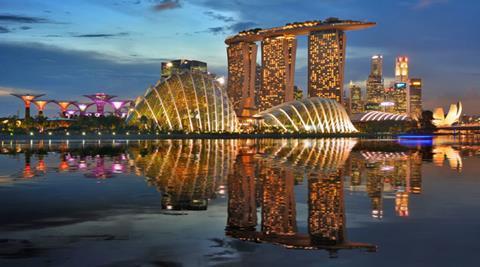 Keen to cement its position as a global hub for technology, Singapore has been ramping up research investment in recent years. But the plan unveiled by Lee represents the biggest increase yet. Speaking at the launch of RIE2020, Lee said increased science funding would help improve healthcare, boost the economy and create jobs. 'In the RIE2020 plan, we are making major shifts to capture more value from our investments and research,' he added.
Alongside the increase in funds, there will be changes to the way they are allocated. In the past, all funding was split into just two categories: 'public' and 'private' R&D. Now, the cash will be divided into four 'vertical' research domains, reflecting the country's priority areas. The largest of these is health and biomedical sciences, which will receive 21% of the total amount or S$4 billion over the five-year period. Advanced manufacturing and engineering will receive S$3.3 billion; urban solutions and sustainability S$0.9 billion and services and digital economy S$0.4 billion.
Funding will also be given to three 'horizontal' categories cross-cutting all the domains – academic research, manpower, and innovation and enterprise, which will get a combined total of S$8 billion. In addition, S$2.5 billion will be invested in 'white space' research – emerging areas and technologies that will grow in importance over the next few years.
By 2020 the overall amount of competitive public funding available for R&D will double to S$4 billion. This amounts to a per capita research spend of around £350 per person per year – more than twice the UK figure, which was last calculated at £134 per person per year and is projected to decrease in the coming years. Singapore's public investment in research is around 1% of GDP, putting it on a par with the US and far outstripping that of many countries including the UK, where it is less than 0.5%.
As well as increasing research output, Singapore's government wants to see more R&D money coming from industry. At the moment the ratio of public to private sector funding is 1:1.5 – the aim is for this to increase to 1:1.8 by 2020.
And it wants to attract more leading researchers from overseas to its universities and research centres, as well as retaining home-grown talent. Terence Ong from Contact Singapore, a government agency that reaches out to assist people wanting to move to or work in the country, says RIE2020 'reinforces Singapore's commitment to research' and will help attract 'top notch' researchers. 'The RIE2020 plan seeks to ensure excellent science and impact by supporting the best ideas across disciplines, encouraging collaboration and investing strategically in both mission-oriented and curiosity-driven research,' he says. 'I hope [it will] continue to excite scientists to consider Singapore as a desirable location for their research.'