Acquisition makes Sun biggest drug firm in India and fifth largest generics producer in the world
India's drug giant Sun Pharma has completed its acquisition of Ranbaxy Laboratories – agreed upon last April – in a $4 billion (£2.7 billion) bid to create a generics behemoth. Sun pharma is now the fifth largest generics drug company in the world.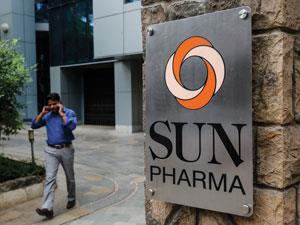 Sun's acquisition of Ranbaxy was not free from hitches. Just before the deal was announced last year, Ranbaxy's shares surged 34% on six consecutive days, provoking allegations of insider trading. A case was filed in Andhra Pradesh high court and the deal was temporarily halted while an investigation was launched. The acquisition was later given the go ahead by India's competition commission, with some provisos on preserving domestic market competition.
The deal makes Sun Pharma India's number one pharmaceutical company with a domestic market share of 9.1% and revenues of $1.1 billion. International revenues account for 75% of the total. It is also the largest producer of generic dermatology treatments and fifth in the overall US generics market, with US revenues of $2.28 billion in 2014. With 45 manufacturing facilities and a global workforce of 30,000, Sun sells its products in 150 countries. Considered relatively weak in Europe, its five core markets are India, Russia, Romania, Nigeria and Myanmar with growing sales in South Africa, Brazil and Malaysia.
In 2008, Japanese drug firm Daiichi Sankyo took a controlling stake in Ranbaxy for $4.6 billion in the biggest acquisition in the history of India's pharmaceutical sector. Post-merger, Daiichi Sankyo is now the second largest shareholder in Sun Pharma.
Ranbaxy had previously run into trouble with the US Food and Drug Administration (FDA) after employees blew the whistle on manufacturing failures and fabricated drug test reports. Ranbaxy fell foul of the FDA on more than one occasion, leading to some product recalls. In May 2013, Ranbaxy pleaded guilty to a number of offences and agreed to pay criminal and civil fines totalling $500 million in the largest drug safety settlement to date. Despite these drug safety failures, Ranbaxy exported its products to 125 countries and had manufacturing facilities in eight.
Seamless integration of Ranbaxy remains the most pressing challenge facing Sun's managing director Dilip Shanghvi, alongside assuaging international regulators' concerns over Ranbaxy's quality problems. Shanghvi has outlined three priority areas for Sun following the acquisition: achieving 100% compliance in manufacturing, increasing R&D productivity and accelerating business growth beyond the market average. In coming years, the R&D budget will reach $250–300 million, he added.
'We will continue to focus on gaining trust of the regulators globally while continuing to develop products based on patient needs and leverage them to become brand leaders globally,' Shanghvi said on announcing the acquisition. Sun is now expected to offer a larger basket of speciality and generic drugs to treat a broad range of chronic and acute illnesses, as well as expand its offering in the global consumer healthcare market.