The overall mass of plastic generated since 1950 is more than 41.5 million blue whales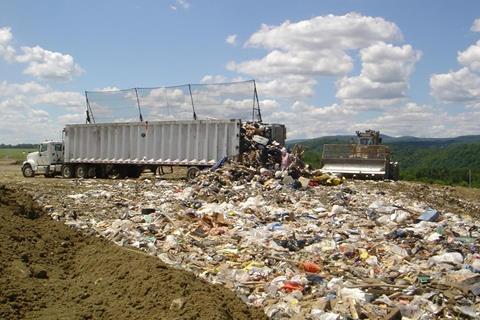 Humanity has generated a staggering 8.3 billion tonnes of plastic since the dawn of the polymer age – the approximate weight of 41,500,000 blue whales. What's more, the majority of this has been thrown away.
Researchers at the University of Georgia, US, worked in conjunction with the University of California in order to generate the first global analysis of the production, use and fate of all plastics ever made.
Since plastic production began in earnest in the early 1950s, 75.9% of all the plastic produced has already become waste. Of this 6.3 billion tonnes, only 9% was recycled, with 12% incinerated and 79% sent to landfill or ending up in the natural environment. Another study estimates that over 8 million tonnes of plastic enter the oceans every year.
Plastic production increased from 2 million tonnes in 1950 to 400 million tonnes by 2015 – outstripping the majority of other synthetic materials. As the largest market within plastics is disposable packaging, designed to be used once, half of all plastic produced is discarded in under four years.
The study also found that at least half of the entire volume of plastic ever produced between 1950 and 2015 was generated within the last 13 years. If current trends continue, it is predicted that approximately 12 billion tonnes of plastic will be discarded in landfills or the natural environment by 2050. Roland Geyer, lead author of the paper, says this is roughly 35,000 times the weight of the Empire State Building.