Dye factory incident kills 9 people, prompting detention of company officials, while a second plant explosion took 4 lives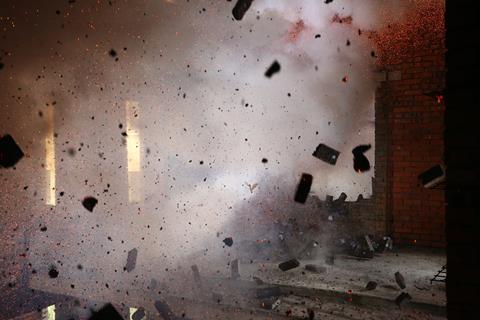 A wastewater tank at a dye factory in China exploded on 3 December, killing nine people and injuring about a dozen others. Local police have detained senior officials at Longzhou Printing and Dyeing pending an investigation into the cause of the incident, according to the South China Morning Post (SCMP) – Hong Kong's newspaper of record. The contaminated wastewater reportedly flooded the area and polluted a nearby river.
This is not the first time that Longzhou Printing and Dyeing has faced legal backlash. Last summer, local police penalised the company for inadequate recordkeeping related to the toxic and explosive compounds housed onsite, according to SCMP. Local environmental officials also reportedly sanctioned the company last year for allegedly discharging 'excessive waste'.
In a separate incident also on 3 December, an explosion at a food processing plant in northern Beijing killed four people and injured 10 others, the SCMP reports. The facility is owned by Japanese company Kyo-Nichi Todai Foods, and is located in the Chinese township of Niulanshan.
Meanwhile, in November, police in China's Jiangsu province took legal action against more than 40 people related to an explosion at the Jiangsu Tianjiayi Chemical Company that occurred in March and led to 78 deaths and hundreds of injuries, says Xinhua, China's official state-run press agency. Investigators have concluded that 'extremely severe' safety issues caused the blast, and the plant's shutdown was announced in April.
Despite these recent and widely publicised incidents, China's Ministry of Emergency Management estimated in September that industrial accidents and fatalities for the first eight months of 2019 both fell by almost 20%, compared with the same time in 2018, according to Xinhua.

Senior US correspondent, Chemistry World