World Drug Report suggests designer drugs are becoming more common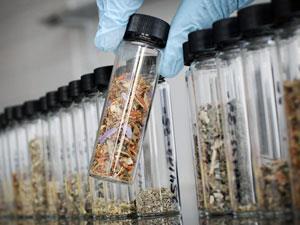 The latest World Drug Report from the United Nations Office on Drugs and Crime (UNODC) says governments around the world are struggling to cope with a growing number of legal party drugs.
Legal highs, or new psychoactive substances (NPS), are often based on the psychoactive components of other drugs that have been chemically modified. Although strictly speaking legal, health professionals have been keen to stress these drugs have not been safety tested, and those that take them are exposing themselves to unknown risks.
UNODC says the fact that many NPS freely available on the internet could 'mislead young people into believing they are indulging in low-risk fun'. The substances are banned if found to be dangerous, but new versions are constantly being developed and the report suggests authorities are finding it difficult to keep up.
A similar report released by the EU drugs agency EMCDDA earlier this year found legal high production in Europe was increasing at an unprecedented rate. The UN report says legal high use in the US is more than twice as widespread as in the EU, and that the total number of NPS available worldwide has overtaken illegal drugs.