Resignation follows accusation of mismangement and exposure of whistleblowers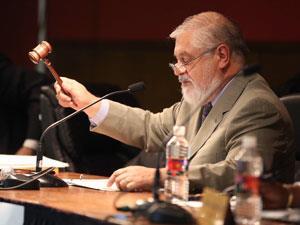 The chairman of the US Chemical Safety Board (CSB) has resigned following allegations of mismanagement, along with accusations that the board has mistreated whistleblowers. Rafael Moure-Eraso resigned after President Obama called on him to go.
In February, a statement by the Environment Protection Agency 's (EPA) inspector general to the US House of Representatives revealed evidence that Moure-Eraso, along with two CSB colleagues, had violated the Federal Records Act by conducting government business on their own private email accounts. The move was seen as a way to stop the board from recording their correspondence.
Previous criticisms of Moure-Eraso's tenure as chairman were put forward by the House last summer, with the House committee on oversight and government reform finding that the protected identities of several whistleblowers had been exposed by the CSB.
Following the EPA's statement, the House committee called for Moure-Eraso's resignation, with the committee's chairman, Jason Chaffetz, stating: 'There is something rotten to its core and it is you.' Obama has called for Vanessa Sutherland, chief counsel for the Pipeline and Hazardous Materials Safety Administration, to become the next CSB chairman.