The Russian invasion of Ukraine on 24 February is having a seismic impact on businesses in the region. After an initial trickle, many western firms are rushing to exit Russia. Others have reduced or paused their activity in the country, while a small number are continuing business as usual.
The first firms to move were major oil companies. Within three days of the invasion, BP announced it would abandon its $25 billion stake in Russian oil giant Rosneft. The next day Shell said it would exit, and ExxonMobil said it would begin discontinuing its involvement in a major offshore oil and gas consortium, Sakhalin-1.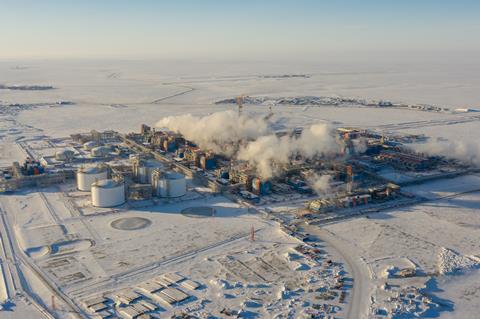 Technology firms – such as Apple, Dell, Google, Microsoft and IBM – and professional services providers, including the major accountancy firms, quickly followed. Consumer goods companies, such as Coca Cola, took longer to respond, until many bowed to public pressure and threat of boycotts. In some cases, complicated franchise arrangements, meant responses required more legal and internal negotiation.
'Usually the first movers on humanitarian and justice concerns are the consumer goods companies, such as food, apparel and fragrances, but they were among the last to move on this front,' says Jeffrey Sonnenfeld at Yale School of Management, US. He has created an influential list of companies, placing responses to the invasion into five categories – withdrawal, suspension, scaling back, buying time or digging in. Almost 500 companies have withdrawn from Russia, as of 31 March.
There isn't going to be a ban on pharmaceuticals going to Russia … that would have an undue impact on civilians

Tyler Kustra, University of Nottingham
Sonnenfeld has placed BASF, Cargill, Halliburton, Henkel, Bayer, Nestle and Unilever in his 'buying time' category. All of them have announced that they are holding off new investments, but some are continuing to work in essential areas such as food and health. In a statement, BASF said 'Since 3 March, BASF does not conduct new business in Russia and Belarus. An exception are products supporting food production, as the war holds the risk to trigger a global food crisis.' Bayer similarly stated it has stopped all spending in Russia and Belarus 'that is not related to supplying essential products in health and agriculture' and is not pursuing new business.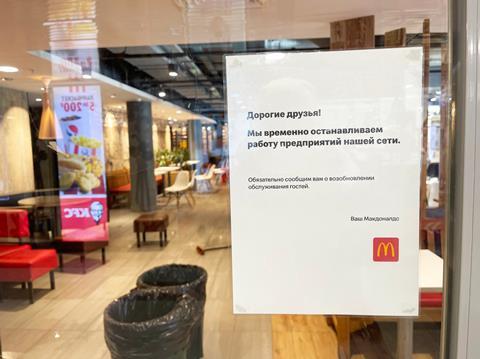 In Sonnenfeld's assessment, large pharmaceutical companies including AstraZeneca, GSK, Johnson & Johnson, Pfizer and Merck are also in the 'buying time' category, but others take a different view of the sector's stance. The sanctions introduced by many countries, 'are designed to stop trade with Russia, both imports and exports,' says Tyler Kustra, an expert on international relations and economic sanctions at the University of Nottingham, UK. But he adds that 'there isn't going to be a ban on western produced pharmaceuticals going to Russia, because we know that would have an undue impact on the civilian population.' James O'Rourke, professor of management at the University of Notre Dame, US, says there are legitimate arguments to be made for medicines, although he adds that 'some companies have used this as a cover story to continue selling cosmetics, health and beauty supplies that you might find in a discount store.'
O'Rourke sees several big motivators for companies shifting away from Russia. One is moral outrage, but another is a collapse in trust. 'Those oil company deals, particularly the Rosneft deal in Siberia, are big dollar investments and they're risky even under the best of circumstances,' he says. 'The agreement is dependent on trust with the Russian Federation. When that trust breaks down, it is really hard to continue investing large sums of money into the extraction of oil, which is going to be difficult to export, and now impossible to get paid for.'
US firms must soon make public announcements about imperilled assets in Russia, O'Rourke says, on a form 8-K, and some are likely to do it soon. 'If you can't use it, it is not producing and there's no prospect of getting it back, you must write it off or that amounts to some form of fraud,' he adds. And because companies are paid in rubles, which cannot now be converted to foreign currency or removed from the country, 'getting anything in or out of Russia is now exceedingly difficult, including money,' he explains. 'If you're operating a business, and you have no way to extract revenue, what is the point in staying?'
No one I have talked to is going back to Russia until Putin is gone

James O'Rourke, University of Notre Dame
Aside from a loss of trust in Russian authorities, western companies are wary of the country's trading position and the effect of sanctions. 'People don't want to buy Russian oil,' says Kustra. 'It is legal today, but will it be legal when the ship docks?' Sanctions keep piling up, and while European countries have so far resisted restrictions on oil and gas imports from Russia, trade experts suggest that only a ban on energy exports from Russia will hurt the Kremlin enough for it to change course on Ukraine. 'The Russian economy is not terribly large. Much of it is simply oil, natural gas and mineral extraction,' says Kustra. 'Without that it is actually much smaller and poorer.'
Still, some companies continue to operate in Russia, including Huawei, Koch Industries and Glencore. 'This seems more to do with the nature of the board of directors,' says Sonnenfeld, who describes their stance as 'surprising'. Some companies staying their hand belong to oligopolies, such as in fine chemicals, says O'Rourke, with 'high barriers to entry, high capital investment and low competition'. He notes that it is unlikely that the Russian state could step into their shoes. 'It is one thing to pump oil out of the ground. It is another thing to make pharmaceutical drugs or chemicals,' says O'Rourke.
He is not optimistic for the holdouts. 'They're hoping that in a matter of weeks or months this will all go away,' says O'Rourke. 'Quite honestly, many of these companies are whistling through the graveyard. They are not impacted by consumer sentiment, but their assets are looking more and more imperilled.'
The European Bank for Reconstruction and Development estimates that the Russian economy will contract about 10% in 2022, but will then enter a long period of stagnation. The impact on western firms' attitudes is likely to be long lasting. 'Anyone in a large western organisation today is going to be very reluctant to go back to Russia,' says O'Rourke. 'There are plenty of emerging markets, and Russia is just not worth the risk.' In conversations he has had with business leaders, 'no one I have talked to is going back to Russia until Putin is gone.'

I am a freelance science journalist based in Dublin, Ireland. I cover a variety of topics in chemical and biological sciences, as well as science policy, health and innovation.
View full profile