Anti-infective drug discovery doesn't end with Covid-19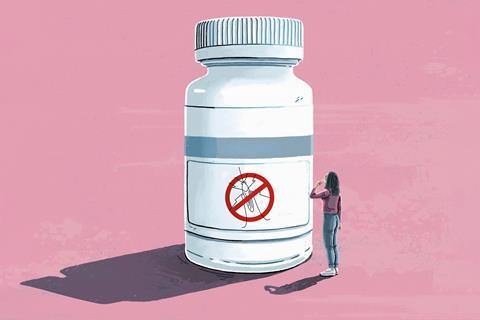 Over the last two years, the world's focus has been on fighting Sars-CoV-2 and bringing us out of the most significant viral pandemic in over a century. While this activity has been crucial, it has also engendered a form of tunnel vision with respect to the awareness of ongoing global epidemics, particularly those facing the developing world – such as malaria. The Covid-19 pandemic has brought to the fore the necessary role of science, the impact of research and development and the importance of industrial and academic collaboration in addressing such problems that affect us all. Medicines for Malaria Venture (MMV) now needs your help to find new antimalarial drug candidates.
Progress and resistance
Malaria is one of humankind's oldest and deadliest killers: it is probably the disease that has most profoundly impacted our genetics and our societies. It is also a disease for which small-molecule chemical therapeutic products, originating or inspired from natural sources, have been stunningly successful. Yet with this success has come an appreciation of the power of the malaria parasite to fight back – to mutate and become resistant to drugs. Huge progress has been made since 2000 to reduce the cases and deaths associated with malaria through the introduction of safe and efficacious combinations of medicines alongside additional control tools, but in recent years this progress has stalled and the numbers are creeping up again. Against this, the threat of resistance to frontline therapy and its potential devastating impact remains ever-present.
Though the malaria pipeline is the strongest it has been in history, the need for new chemistry remains
The main burden of malaria currently falls on sub-Saharan Africa as well as parts of Asia and South America, and is both a cause and a consequence of poverty. Because there is no commercial market for antimalarials except in the miniscule private or traveller sectors, the pharmaceutical industry has invested little in anti-malarial research and development. Medicines for the majority need to be procured through public health mechanisms such as the Global Fund. Consequently, for malaria (as for other neglected diseases) a new model for R&D was established with the formation of product development partnerships (PDPs) such as MMV.
PDPs receive funds from governments and philanthropic agencies and discover, develop and deliver new drugs to address unmet medical needs. They operate through collaboration with partners around the world, including pharmaceutical companies, universities, contract research organisations and research institutes. Funding and expertise from the PDP reduces the risk and cost of research, enabling partners who would otherwise be unable to engage to join them and work on diseases of poverty. Through such global collaborations, MMV and its partners have delivered 34 antimalarial candidate drugs during the last 15 years, of which 14 are progressing through development.
Yet, though the malaria pipeline is the strongest it has been in history, the need for new chemistry remains. The pressure for new candidate drugs comes from natural attrition in the drug development process and the need to have many options to mitigate resistance, maximise efficacy and target parasite lifecycle stages that could ultimately lead to blocking transmission and elimination.
Combining forces
So how can you, as a chemist, join us in the fight against malaria? First, if you're part of an organisation that has a novel lead or a drug‑like compound library then please get in touch with us. Although we have screened over 10 million compounds with partners globally, we still crave additional novel scaffolds with new biology as well as strong new drug discovery partners to collaborate with to fill the portfolio gaps created by attrition. MMV can take care of screening compounds on the parasite as well as identifying drug targets but we need compounds to screen! You can also check your compounds with our machine-learning malaria activity inhibition prediction tool, which gives a qualitative prediction based on a structure.
Second, consider joining our open-source drug discovery project, Malaria Libre, which has a global collaborative network. There is the opportunity to learn, and many ways to contribute – for example, by analysing data to inform the project direction, contributing to the medicinal chemistry design, suggesting and prioritising synthetic targets to be made, and synthesising target compounds to be tested in malaria assays.
Third, if you are working in antimalarial drug discovery please consider applying for our call for proposals, which is open in January–March each year. Contact us at proposals@mmv.org to understand the scope of the call and to see how we can help you strengthen your proposal. From 2023 onwards, we will be planning small awards for proposals that have attractive new medicinal chemistry and biology, as well as funding more advanced projects.
On behalf of malaria patients, MMV needs you!
Webinar: new drugs for the old enemy
Chemistry World invited speakers involved with the Medicines for Malaria Venture to join us for an hour-long webinar. We discussed how the private and public sectors can come together to find new solutions for diseases that are often omitted by pharmaceutical companies, and how you can help the effort.