Suffering stagnant output, and beset by patent expiries and spiralling costs, drug discovery is in poor health. Simon Campbell prescribes a remedy
The pharmaceutical industry has made significant contributions to quality of life, longevity and the economy, and is a key component of growth strategy for many countries. However, the industry today is under considerable pressure. The number of new chemical entities has not increased over the past decade and revenues have been eroded as major drugs lose patent protection, leading to drastic reductions in R&D budgets, closure of research sites and the loss of thousands of skilled jobs. A new funding model is urgently required to deliver innovative medicines that meet the medical needs of the 21st century and contribute to economic growth.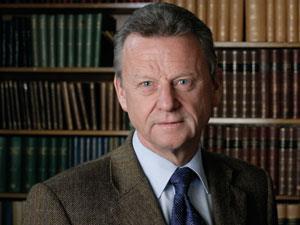 Drug discovery is a high-risk, long-term venture (going from idea to market can take up to 15 years) so strong intellectual property (IP) protection will be essential to encourage investment. And transformative new drugs that improve quality of life and bring economic benefit must receive fair reimbursement. It is little appreciated that even after marketing, only one third of new drugs generate sufficient revenues to recoup years of investment.
R&D overhaul
Future healthcare R&D should focus on therapeutic areas of significant medical need, and not simply incremental improvements. For instance, a recent survey showed that 38% of Europeans suffer from mental disorders, with depression being the single greatest human and economic burden. Brain disorders cost Europe almost 800 billion euro (£620 billion) per year – which is more than cancer, cardiovascular disease and diabetes combined – and yet the pharmaceutical industry has significantly reduced effort in neuroscience research.
To encourage investment in such challenging areas, we must define efficacy and safety criteria early on in drug discovery programmes so that new medicines that meet agreed cost–benefit goals can expect an acceptable return on investment. This would minimise negative regulatory decisions, often taken after 10 years or more of expensive discovery and development, and would significantly reduce costs.
We must also address attrition, as current failure rates in the pharma pipeline are responsible for an escalation in R&D costs that is simply not sustainable. The extent of failure is such that the aggregated cost of bringing a single new medicine to market is now $0.6–1.5 billion (£0.4–1billion). Urgent action is required. The RSC, in partnership with other learned societies, is developing a healthcare innovation action plan that encourages pre-competitive collaborations between industry and academia, focusing on target selection and validation, predictive toxicology, and on identifying patient sub-groups that respond to new agents with novel mechanisms of action. This would reduce risk, simplify clinical trials and lower costs to make the sector more attractive for investment, and would also deter parallel and wasteful pursuit of non-validated targets. Companies would create IP through innovative but distinctive medicinal chemistry, and drug pricing would reflect improved success rates.
A way forward
As pharma shrinks and biotech struggles for investment, we must consider alternative models for drug discovery that capitalise on our outstanding record of innovation and productivity. Networks of therapeutic centres of excellence should be established where expert drug discovery scientists released by industry can work alongside academic colleagues to exploit significant investments in biomedical research. These centres would educate and train the next generations of research scientists and create new jobs, particularly if unused assets from pharma could be exploited by new spin-outs to revitalise the biotech sector. With respect to alternative models, it is sobering to note that few new drugs have originated from generics companies, even those with multi-billion dollar sales, while countries with historically weak IP protection have not attracted significant investment in healthcare R&D. It is therefore essential that we build on our own knowledge and expertise, particularly as we face the increased challenges of higher regulatory hurdles, smaller patient populations (as we move towards personalised medicine), and less familiar biological targets.
Any new funding model will probably require reallocation of current budgets rather than additional monies, given current constraints. However, the EU has announced Horizon 2020, an 80 billion euro investment in R&D aimed at improving long term competitiveness, and one tenth of this is ring fenced for healthcare, which is considered to be a 'major concern'. Public–private partnerships involving universities, research centres and industry will play a key role here, and therapeutic centres of excellence make a natural fit.
Governments, funding bodies and charities should invest now for the future, as economic benefits will derive from the innovative drug discoverers who invent new medicines for worldwide commercialisation. Investment in medicinal chemistry will translate biological discoveries into commercial products and economic growth, but only within a political climate that recognises a fair return on high-risk investments and secure IP to protect new medicines.
Simon Campbell is former senior vice-president for worldwide discovery at Pfizer, past president of the RSC and is the RSC champion for healthcare innovation