The coronavirus pandemic offers an opportunity to demonstrate industry's compassion and humanity
The next few months will be critical to the fortunes, and in some cases survival, of a whole host of chemistry-using companies. As the Covid-19 coronavirus pandemic plays out across the world, we are increasingly being encouraged to avoid unnecessary contact with our friends, colleagues and extended families. That inevitably places strain on both individuals and businesses.
Now is the time for business to show its humanity, putting aside the relentless focus on the bottom line of the balance sheet and actively seeking to support communities under threat. While it's relatively easy for office-based staff (and journalists) to decamp home en masse, chemical plants and labs do have that luxury.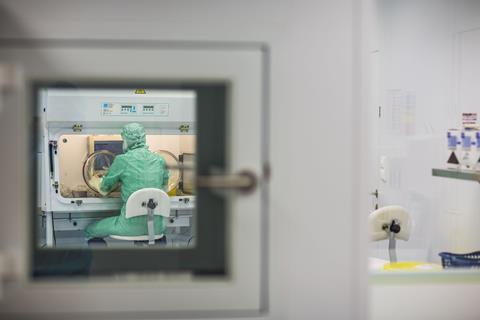 So spare a thought for those continuing to risk exposure to the virus as they travel and toil, maintaining supplies of vital chemical products, from biocides and sanitisers, to pharmaceuticals and all the other (often unseen) goods that help the world go round. Companies that provide additional protection for their staff, through childcare, transport assistance or modified working conditions, will likely see benefits in their operational continuity. It will be crucial that these industries are also included in governments' strategic planning to avoid being cut off by blanket restrictions.
Now is not the time to put undue extra pressure on suppliers or customers – particularly small or medium-sized enterprises, who may be feeling the squeeze as staff are compelled to self-isolate. Prompt payment of those suppliers who are most at risk, and some flexibility when demanding deliveries or payment will go a long way towards keeping everyone afloat, and will pay dividends in the aftermath of the outbreak. Ensuring that those employees who are infected continue to receive enough pay so they do not face a choice between infecting colleagues and losing their homes (or not eating) is vital, even if it dents profit margins. Governments may intervene to assist in some of these areas, as has been promised in the UK, but not in all cases.
Likewise, those companies supplying critical materials like biocides, cleaning materials, virus test kits and healthcare equipment should be doing as much as they can to support national healthcare systems, and resisting the temptation to hike prices as demand soars. Offering products and services for free or at discounted rates (where feasible) will free up resources for the continued struggle. This pandemic does not look like it will fizzle out quickly, and it's likely that significant numbers of people from our industries will succumb and require those resources themselves.

As Business editor, Phillip's aim is to highlight to readers the exciting and innovative chemistry going on in the commercial sector, as well as keeping them abreast of trends and developments in the world of chemistry businesses.
View full profile