This month, it's time to re-examine everything you know about liquids, and consider what puts them in a category all of their own. The book begins with Miodownik boarding a plane and thus setting the scene for the book in an innovative, accessible way.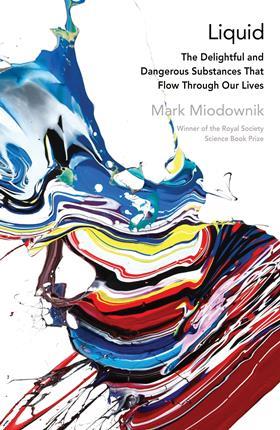 From that point on, we're exposed to every liquid in near and far sight – from aviation fuel to the big blue ocean below – along with baffling facts and incredible properties which flow through liquids we encounter every day.
A book for scientists and just about anyone with a curious nature, Miodownik – the man behind Stuff Matters from back in 2013 – combines a rich array of serious observations with more down-to-earth and less serious fare, such as what Susan's up to (the stranger sitting next to him) and whatever he happens to be thinking about throughout the flight.
With this year's nobel prize announcements now upon us, next month's book club podcast offers a timely look at Losing the nobel prize, by cosmologist Bryan Keating. Himself a veteran of the nobel's competition-inducing hype, Keating combines a detailed account of experiencing the nobel prize at first-hand with thought-provoking questions that challenge what the prize stands for: is it actually progressing science? How much worth should we attach to a single prize and could such a thing actually hinder progress?
We want to include you, the Chemistry World reader, in the conversation so tweet your thoughts to @ChemistryWorld, or use the hashtag #BookClubCW and we'll endeavour to include your opinions (or questions) in the podcast.