How do we define race? Is our skin colour linked to our deep genetic code, and is it possible that some races are simply better at doing certain things than others? And, assuming there is any truth in any of this…how would one actually attempt to find out in a fair and logical, unbiased way?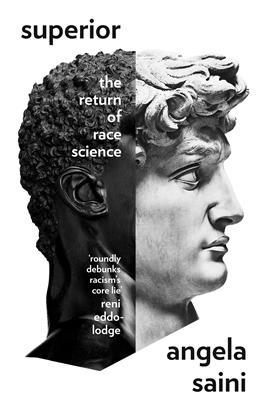 In Superior: The Return of Race Science, Angela Saini examines the history of race science and the people who spend years studying it. Superior was influenced by Saini's childhood, when experiences of every-day racism made her question the perceptions about race that she witnessed all around her, leading to a career as a science journalist and now three-time author. Both a historical account of how race science evolved into existence and the motivating factors that, Saini says, have led to its revival as a tool at the hands of various political groups, Superior is bound to make you question your assumptions about others – whether you like it or not.
Next time we bring out the microphones, it's the end of an era, as we say goodbye to Emma Stoye as our long time Book Club presenter. To mark the occasion she'll be going out with a bang, presenting a discussion about Fiona Erskine's debut novel, The Chemical Detective. A slight departure from the usual for us, this time we're heading into thriller territory, taking in Slovenia and Chernobyl – with a scientific twist, of course!
We want to include you, the Chemistry World reader, in the conversation so tweet your thoughts to @ChemistryWorld, or use the hashtag #BookClubCW and we'll endeavour to include your opinions (or questions) in the podcast.