Enjoy a fast-paced thriller but wish they were a bit more believable when it comes to the science? In that case, Fiona Erskine's chemical infused debut novel – which marks the start of her Jacqueline Silver Adventures series – should be on your radar.
When Fiona Erskine had a skiing accident on holiday and ended up with more time staying still than she'd bargained for, ideas started to flow and the frame-work behind a book series emerged. Erskine had written a lot about the Chernobyl disaster and, as a chemical engineer, understood the nuances of hard science that many thriller writers either eschewed for dramatic effect or just got plain wrong. The result was The Chemical Detective – an audacious, female-led thriller which took the disposable women of the James Bond franchise and flipped the concept entirely on its head.
While this book does stretch the believability factor, it's an engaging and somewhat unusual read that should please chemists and have enough intrigue to attract readers who don't consider science a joint first language.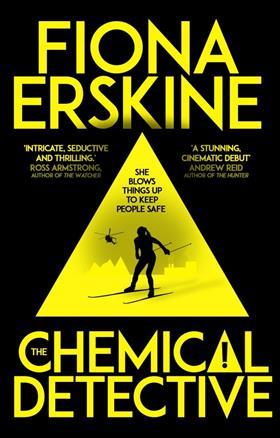 We'll be taking a short break for October, as we prepare to return in November with a new Book Club host. We'll be tweeting about that shortly, so remember to follow us on Twitter to stay up-to-date with our plans for this and other podcasts we have in the pipeline.
We want to include you, the Chemistry World reader, in the conversation so tweet your thoughts to @ChemistryWorld, or use the hashtag #BookClubCW and we'll endeavour to include your opinions (or questions) in the podcast.