Academia and industry meet to solve the challenges of modern drug discovery and process chemistry
Some of Europe's most accomplished scientists will present at the New frontiers in synthetic chemistry conference co-hosted by AstraZeneca (AZ) and the Royal Society of Chemistry on 19 November.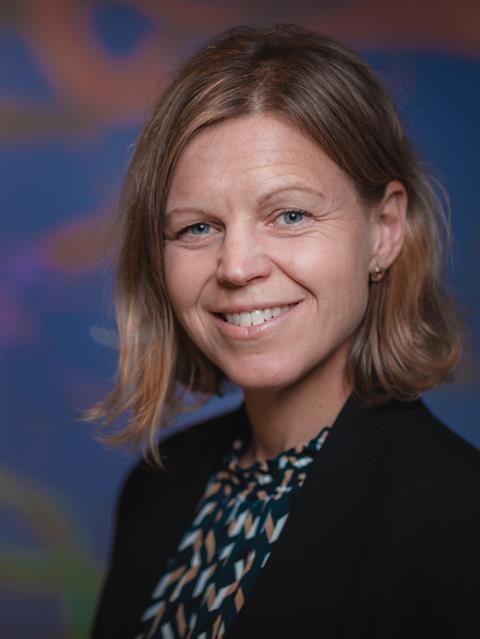 The conference involves a diverse range of speakers from across Europe and includes scientists from industry and academia. Their diverse perspectives will be brought together by a common philosophy – the boost to science from industry–academic collaboration in the field of chemical synthesis.
For example, one of AZ's most senior chemists – and the head of medicinal chemistry in the cardiovascular and metabolism research area – Malin Lemurell will speak about the importance of synthetic chemistry in drug discovery.
Synthetic chemistry is vitally important to the pharmaceutical industry and fundamental synthetic research developed in universities has revolutionised the drug discovery process. Industry places a great deal of importance on the development of new synthetic methodology to deliver new molecular entities for use as drug candidates as it allows us to carry out the synthesis of these compounds efficiently on a large scale. The impact of asymmetric synthesis and metal-catalysed cross-coupling reactions is a good example of processes that are today routine in the pharmaceutical industry thanks to prior fundamental academic research. A healthy and communicative relationship between industry and academia is therefore mutually beneficial.
AZ and the University of Manchester pioneer one-pot solution
AZ collaborates in, and supports, around 20 PhD projects across the UK every year, making its in-house insight and experts available to academic groups like Daniele Leonori's group at the University of Manchester.
Leonori's research focuses on discovering new ways of assembling molecules. The industry perspective and insight the group of AZ's associate principal scientist James Douglas – from its pharmaceutical sciences division – helped the group develop a new process for forming carbon–nitrogen bonds using blue LED light photocatalysis. That industry–academia collaboration transformed an important chemical reaction into a one-pot solution – saving valuable time in drug discovery processes.
Chemists in academia and industry appreciate the different ways we perceive a reaction or challenge

Daniele Leonori
Aside from being one of the key ways to support PhD level research in the UK, interaction with industry presents a very exciting opportunity says Leonori. 'When I show industrialists a new reaction, I wonder if they will perceive an actual solution or just an incremental improvement they may never use. Frequently, I'll have a completely different perspective on why an approach is important, or how to solve a specific problem compared to an industrialist.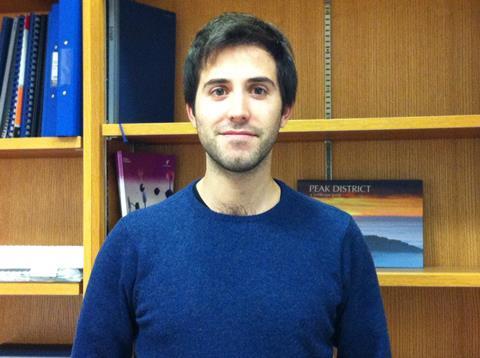 'We live in different worlds, have different needs and look at different things. Elements of practicality and scalability are aspects I rarely have to consider. Chemists have different career paths in academia and in industry so when we meet it's nice to talk of chemistry and appreciate the different ways we perceive a reaction or challenge. To have an impact, we want to develop or discover things that will be used by other people. Ultimately, you want industry to make a blockbuster drug using a method you developed or discovered because it means you will have a massive impact on society.'
Events such as New frontiers in synthetic chemistry provide the opportunity to chat and brainstorm with industrialists, adds Leonori. 'We get insight into which reactions they find difficult – and would save them time to master – then I know where I have to move my research.'
My first AZ-funded PhD student went on to work alongside Nobel prize winner Ben Feringa

John Bower
The University of Bristol's professor of chemistry John Bower appreciates the value of industry support to scientific innovation. His first AZ-funded PhD student went on to work alongside Nobel prize winner Ben Feringa.
Like Leonori's, Bower's PhD student's focus was also a new method for making carbon–nitrogen bonds – research that not only continues in his research group to this day but is still financed by AZ. The subject has proven very useful to medicinal chemistry and sparked new areas of chemistry, says Bower.
'Certainly, that research has stimulated several other academic research groups to enter the field. We hope it will come to be used in industry – allowing for that five to ten-year lag in application,' says Bower.
'It's all about pushing what you can in terms of reactivity, trying to get molecules and catalysts to behave in new or unusual ways – curiosity is a necessity. We then exploit those observations to develop methods to a level that industry can use.'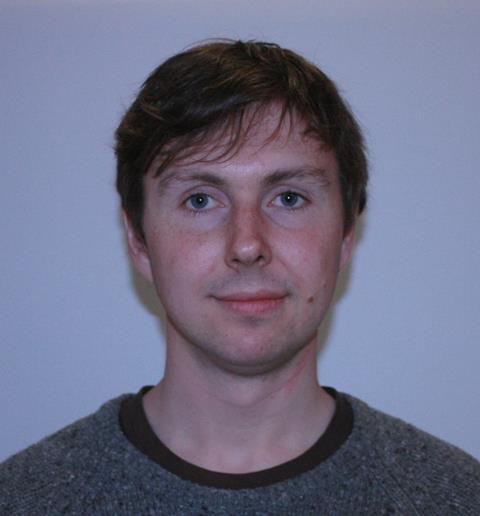 'When graduating PhD students go into industry they do so with deep knowledge of new chemistry. Business is all about applications. Pharma wants to make molecules that can become drugs. We have a different focus – we aim to develop the methods to make the molecules, but we don't tend to focus on the applications.
'Collaboration is important because it alerts academics to areas where new chemistry is required. Having industry-sponsorship highlights to students the importance of developing new processes. Industry needs trained chemists and academics can train them to a high level through the PhD programme.'
Bringing new chemistry to business labs
Matt Gaunt holds the Yusuf Hamied 1702 Chair of Chemistry and heads up the synthetic chemistry department at the University of Cambridge. Within his research team, AZ sponsors two postdoctoral researchers and six PhD students. They work on projects across the four main programmes in his group, comprising research on catalytic C–H activation, photoredox catalysis, bioconjugation and high-throughput synthesis platforms.
In terms of the early stage drug discovery programmes across the pharmaceutical sector, synthetic chemistry groups in academia can help contribute to the discovery of small molecules, says Gaunt. 'In order to target biological space, we need rapid access to molecules that have distinct chemical and physical properties and that can be readily manipulated in response to biological feedback from assays.'
We are developing new ways to make the chemical motifs common to many pharmaceutical candidates, as well as novel molecules that those in industry may not have thought of

Matt Gaunt
'Synthetic chemistry research in academia thrives on the development of new methods that will enable the end-user chemists to make their target molecules more efficiently, says Gaunt. At events like the AZ symposium, it's important that academic researchers get an insight into the types of problems faced by medicinal chemists in drug discovery, as well as those in industry being exposed to the types of novel synthetic chemistry that we bring to bear such that it can help them address the complex problems posed by interrogating biological systems.
'We are developing new ways to make the chemical motifs common to many pharmaceutical candidates, as well as novel molecules that those in industry may not have thought of,' Gaunt adds.
In addition to the AZ-funded collaborative postdoctoral fellowship scheme that Gaunt is involved in, AZ and the University of Cambridge's chemistry department have established a PhD programme to foster collaboration between the two institutions.
It's the shared interest in developing new methods to make small molecules, as well as larger biomolecules, that chemists at Cambridge and AZ have that helps fuel the relationship. It's a partnership that reaches an important milestone this September when the first of the students from the collaborative PhD programme submit their theses.
The conference promises to be an excellent opportunity to foster further collaboration between industry and academia.
Click here for more information and details on registering.

A global pharmaceutical company with a major UK presence. Our purpose is to push the boundaries of science to deliver life-changing medicines. The best way we can help patients is to be science-led and share this passion with the scientific, healthcare and business communities of the UK
View full profile