Targeted protein degradation (TPD) is an emerging drug discovery strategy that allows access to difficult-to-treat diseases. While traditional small-molecule drugs may only allow access to ~20% of the proteome, degradation techniques may open the door to the other 80%. Proteolysis targeting chimeras (Protacs) are an attractive new means of protein degradation, and work catalytically at sub-stoichiometric levels over an extended length of time. These tools have the potential to widen the spectrum of targetable proteins, including proteins that have proven intractable to traditional approaches.
Protacs represent a revolutionary new class of chemical tools and molecular therapeutics. They are conceptually formed of three components: a ligand for the target protein, a handle for an E3 ubiquitin ligase enzyme and a linker molecule. Formation of a ternary complex between the degrader, ligase and target leads to the tagging by ubiquitination and subsequent proteasomal degradation of the target protein.
By the end of this webinar you will have:
been introduced to the concept of targeted protein degradation and its advantages over conventional occupancy-based target blockade
learned about historical context, focusing on the key developments, published between 2012–2015, that have primed the field to spotlight in recent years
seen some contributions from Alessio Ciulli's laboratory, including the field's first Protac ternary complex crystal structure, which collectively have helped to illuminate some of the molecular details of how Protacs work
This webinar is brought in association with MilliporeSigma.
Our purpose at MilliporeSigma is to solve the toughest problems in life science by collaborating with the global scientific community – and through that, we aim to accelerate access to better health for people everywhere. We provide scientists and engineers with best-in-class lab materials, technologies and services. With the 2015 combination of EMD Millipore and Sigma-Aldrich, we now have a broad portfolio of 300,000 products and an expanded global footprint.
We are dedicated to making research and biotech production simpler, faster and safer.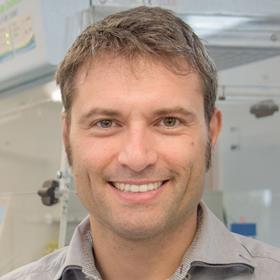 Speaker: Alessio Ciulli, professor of chemical & structural biology, University of Dundee
Alessio Ciulli holds the Personal Chair of Chemical and Structural Biology in the School of Life Sciences at the University of Dundee. His research interests are on the development of small molecules targeting protein–protein interactions (PPIs) and inducing protein degradation. His group has made significant contributions to selective chemical intervention on important PPI targets.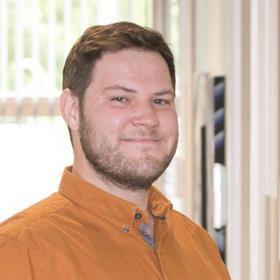 Moderator: Benjamin Valsler, digital editor, Chemistry World magazine
Ben is the digital editor of Chemistry World magazine, producing video and podcasts to accompany the magazine and website. Prior to joining the Royal Society of Chemistry, he was the producer of the award-winning Naked Scientists, making local and national radio programmes for the BBC, the Australian Broadcasting Corporation and Primedia in South Africa.