Combining made-to-measure reference materials and a collaborative approach is a smart solution that makes lab life easier
How can you be sure that the analytes used across the environmental and food sectors are what they say on the tin – or in this case, the vial label? Calibrating chemicals to established accuracies assures crucial parameters such as quality, safety and traceability. Reference materials provide this accuracy and help ensure compliance with local, national and global regulations. For comprehensive analysis, a reference material must accurately calibrate the constituents within the sample to ensure it closely matches with its known parameters. While many off-the-shelf reference materials are available, organisations are increasingly seeking custom solutions.
Made to measure
In some instances, the required analytes may not be commercially available. And as cross-sector regulation evolves so rapidly and dynamically across different geographic regions, it can be a challenge for catalogue providers to keep up. But demand for custom reference materials is also driven by efficiency needs. Instead of analysing one component at a time, it makes practical and economic sense to test them simultaneously in a single solution, which requires a multi-component, chemically complex product. Developing that product requires extensive analytical knowledge, relevant world-class equipment, and time. It can be useful to collaborate with a knowledgeable partner.
For consumer protection, it is crucial to regulate pesticide levels – even at residual levels
A rigorous approach to solving technically challenging analytical problems and proven track record make Dr. Ehrenstorfer a partner of choice for developing such custom reference materials.
Fighting for food safety
Pesticide testing is one area in which this dynamic approach has proven invaluable. Agricultural pest management is crucial to food safety. And when food is spoiled by unwanted organisms, producers are unable to sell their products to suppliers. While some pesticides offer a natural solution, their tendency to leach into soil, water and air threatens the environment and human health when their components are not 100% natural.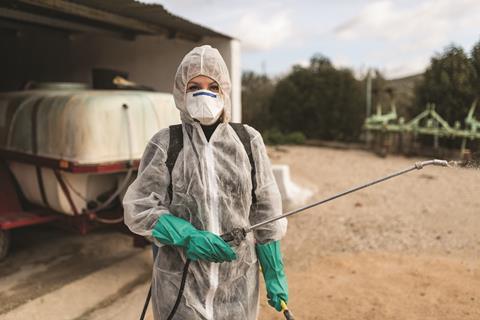 To guarantee consumer protection, it is crucial to regulate pesticide levels – even at residual levels because minute concentrations can remain on, or within, food products long after they have been applied to a crop. Because food safety authorities place these stringent parameters on maximum residue levels allowed on food products, an extensive list of analytes require testing.
All organisations testing for these pesticide residues must use high-quality reference materials to ensure the product complies. With hundreds of pesticides commercially available, this would require many separate tests that labs need to factor in, all while meeting demanding deadlines. It is here that a multi-residue chemical screening method tailored to the customer's requirements is particularly useful.
A 30-minute calibration from a three-minute prep
Dr. Ehrenstorfer's method addresses the need for multi-component chemical screening within food safety. Known as Smart Solutions v700 PestiMix Kit 1, it combines 747 multi-class analytes into an ISO 17034-accredited final product with excellent stability and shelf life. It is the largest component reference material available in this field and requires just three minutes of preparation time and 30 minutes to calibrate.
PestiMix began as an internal standard used by Dr. Ehrenstorfer's in-house team to provide second source validation for our customers' plethora of requested analytes - where they ensure the validity of the original test. Running that volume of calibration standards at any given time took up valuable laboratory capacity. To combat this, we designed a large calibration set that incorporated all pesticide analytes to provide optimal elution, accounting for stability and isobaric co-elution. Once finalised, it helped to streamline procedures by enabling quick calibration of analytical testing methods using a mass screening and spiking method.
With its large number of analytes a key selling point, PestiMix caught the attention of organisations including the US Food and Drug Administration and Canadian Food Inspection Agency. It is these organisations' need to analyse as many pesticides as possible with a single reference material solution that triggered collaboration. Dr. Ehrenstorfer continues to work closely with both organisations today, providing them with solutions in the most appropriate format to accommodate all of their needs.
Teamwork for quality
But who are the people and what are the processes that help to support a safer world? Charleston, South Carolina in the US is home to the world-class LGC Standards facility – which is the result of investment from Dr. Ehrenstorfer's parent company, the LGC Group. This is a snapshot of the incredible work performed there daily, which demonstrates the importance of collaborating with those that speak your language.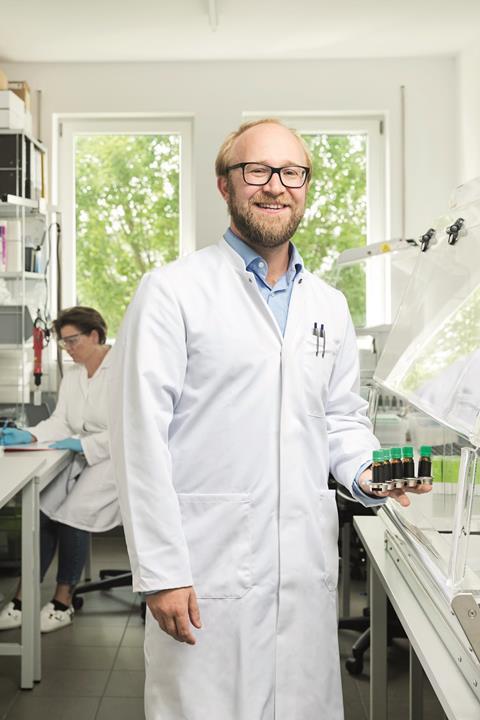 From initial interaction with scientifically trained administrative and customer service staff, client challenges get directed to our highly skilled and trained technical team, which is segmented depending on whether the focus is on volatile or non-volatile reference materials.
Once completed, the reference material moves to a rigorous quality control process to ensure end product stability – with each analyte in a multi-component mix receiving an analytical value. This is important when formulating up to 200 analytes because every potential chemical reaction occurring between each component must be accounted for.
When the product stability and quality is confirmed, it's time to ship to the customer – travelling from Charleston to anywhere in the world. Our packaging departments consider the conditions that must be maintained throughout the material's journey to maintain product integrity before carefully packaging it for shipping. Our packaging is robust, environmentally friendly and designed with the customer in mind. The ampoules we use are made of high-quality Schott glass and feature a safety-snap opening. We pack these in boxes along with a comprehensive certificate of analysis, both of which are made from mould-resistant material for refrigerated storage.
As with all workplaces internal collaboration is key, so our teams work closely – like important cogs in a big wheel – to ensure value throughout the analytical process. By integrating production with information management, we give customers and internal teams a good line of sight on outcomes. Quality control and production work synergistically – testing stability, homogeneity and specification in order to ensure that analytical requirements are completely understood.
The new normal
Covid-19 has disrupted processes like internal face-to-face collaboration. Yet essential organisations – like those that oversee food safety, make medicine or protect the environment – must continue providing solutions without compromising quality.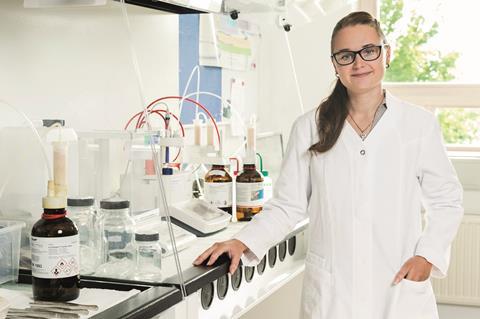 Impact on Dr. Ehrenstorfer projects has been limited and our overall customer journey remains largely as it was pre-pandemic. We've altered the way we work to ensure minimal footfall around the facility, with administrative work and data analysis carried out comfortably at employees' homes. For essential onsite work, new strict working guidelines ensure staff health and safety, the sterility of the facility – including social distancing measures and daily temperature checks for in-house teams.
As the world adapts to the new normal within the continued globalisation of industry process and products, it is important to maintain excellent digital communication and collaborations. Forming a solid partnership with your reference material provider helps deliver smart solutions that have been made to measure. Dr. Ehrenstorfer proudly brings true value to customers using our expertise and collaborative spirit of to deliver catalogue reference materials, and custom solutions tailored to all needs and analytes, no matter how complex.
Learn how we can support your science through our smart solutions made to measure by filling in our custom quote request tool today.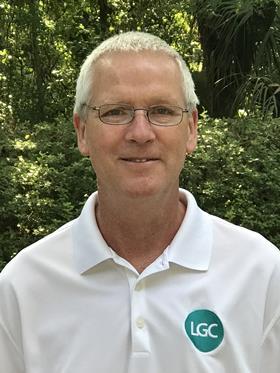 The article author is Dan Biggerstaff, technical director of LGC Standards in Charleston, South Carolina US.

Since 1975, Dr. Ehrenstorfer™ has led the way in producing pesticide reference standards. Today, our portfolio has expanded to adapt to changing regulations and technology as we support your needs for high quality reference materials for food and environmental analysis.
Collaborative chemistry
1

2

3

4

5

Currently reading

Calibration, collaboration and customisation