Whether it's recyclable, compostable or repulpable, Kuraray has all product and packaging needs covered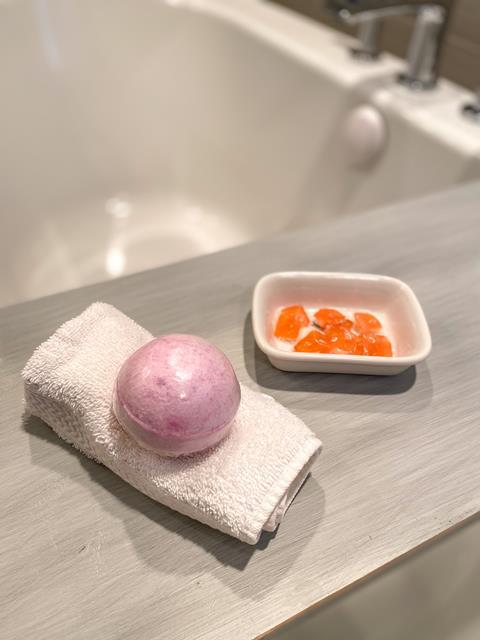 Think of the handwash bottle at your restroom sink – or the brightly coloured sunscreen cream container in the cupboard and answer this simple question: How likely is it that the receptacles will be disposed of once their contents run dry? And what is the chance they will be replaced by a new, identically-performing rigid plastic bottle in the not too distant future?
We all know the answer, and we'd probably put money on it. But what we perhaps don't understand is, why? When most of our household products come in fully re-usable dispensers – many don't have to look beautiful for anyone – yet they seldom survive in our homes beyond a single-use. Could it be that supermarket refilling stations lack universal appeal? And if so, perhaps MonoSol's compact unit dose refill concept is a viable option. One might wonder why such a simple solution hasn't been imagined before. Well, it has, and you'll probably use one today.
Now you see it…
The MonoSol division of Japanese chemical producer Kuraray perfected the unit dose product approach over many years. It partnered with detergent industry giants back when most of us were still washing dishes by hand.
When dishwashers were invented, we were so happy our lives had changed for the better, we likely thought little of the film containing that mix of dish cleaning compounds – like enzymes, bleach and surfactants.
That film is made of unique water-soluble material that has been around for quite some time, but only recently begun attracting increased interest as a tool to help products reduce waste and improve sustainability. We call it 'disappearing polymer technology', says Yash Parulekar, MonoSol's head of global product stewardship.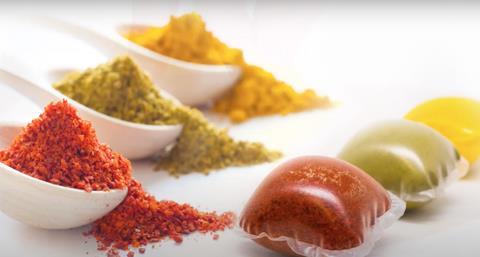 Aside from laundry packs or dishwasher tabs, those transparent water-soluble films are capable of enclosing powders, liquid concentrates or composite materials before they disappear forever. Food grade certified films are used to package pre-measured ingredients for industrial size kitchens in the US – where they keep spices and flour powders fresh. For shaving foam pouches, hand soaps, shampoos and moisturising creams, packets compact enough for a one-use dose already serve growing personal care markets with grab-and-go convenience.
Packet, pod and pouch pop science
These packets – or pouches – that MonoSol's R&D experts create in various shapes and sizes, are made from a specially designed polymer – a material that contains long repeating chains of molecules.
Polyvinyl alcohol (PVOH), of which MonoSol films are comprised, is a colourless, odourless and non-toxic polymer. It is produced by combining and re-arranging the three basic elements – carbon, hydrogen and oxygen. These elements come from ethylene gas – the same gas emitted by fruit and veg as it ripens – and acetic acid (known as household vinegar in its diluted form).
The vinyl acetate goes through two stages to create the final product, PVOH – which is Halal, Kosher and vegan-certified – is completely safe and ethical for consumer use.
At the end of its product pod life – when it comes into contact with water – it dissolves and washes down the drain, headed to the nearest municipal waste treatment plant. There, it encounters bacteria that consume it – the bacteria are made very happy by dissolved PVOH, explains Parulekar. 'In fact, 50 different microorganisms consume it and they convert it straight back into water and carbon dioxide, making the cycle complete.'
Concentrate, to see the benefit
'In the detergents space,' says Parulekar, 'we see that we have done some pretty smart things because we are using a much more concentrated product.'
Since finished packets contain much less water – which can account for 90% of the weight of rival cleaning products – fewer lorries are needed to transport them, reducing logistical cost while cutting the carbon footprint. Essentially, consumers purchase the same product, it's just that they add the vital water component themselves as part of the wash process or in mixing to refill an existing container. But since the PVOH film dissolves in that additional water, it's just a little bit of effort for a lot more sustainable world.
Optimum performance, yet sustainable too
Aside from sharing water solubility with Monosol, Kuraray Poval – another PVOH-based brand – has a high gas barrier and is biodegradable and repulpable.The Poval portfolio is also supplemented by a wide range of speciality copolymers.
Our paper-based packaging solutions are smooth with density beyond that of just paper

Joris Bohets, Kuraray market development manager
Exceval – one of Kuraray's speciality copolymer grades – is a hydrophobic modified PVOH, particularly suitable for barrier coating used in layered paper or film packaging designs. Exceval's excellent oxygen and aroma barrier properties make it a viable alternative for dry food packaging solutions commonly used today. In addition to its gas barrier, Exceval is a popular barrrier solution for greasy and oily foods. But interest in Exceval for paper packaging solutions is growing beyond its fast food market drivers. In the context of recycled paper board mineral oil contaminations (MOSH and MOAH) have recently gained attention. To prohibit migration of these into food Exceval barriers are a perfect fit.
'Consumers respond positively to paper-based packaging solutions with barriers like Exceval,' says Joris Bohets, market development manager, business area Poval Resin at Kuraray. 'The surface doesn't feel like newspaper or cardboard – it's very smooth and its density goes beyond that of just paper,' he adds. The fact that, at the end of its life, it is easily recycled in paper recycling streams, and the repulping process removes Exceval, makes it an attractive option for brands, retailers and consumers alike.
In plastic packaging solutions, brands that use polyvinylidene chloride (PVDC) or polyamides (PA) or PET as a barrier could find Exceval a suitable alternative if they are required to meet the EU's stringent recyclability standards. Due to Exceval's biodegradability, it can be used for compostable barrier packaging solutions to complement Kuraray's compostable Plantic polymer. But exactly which option best fits depends on variable factors.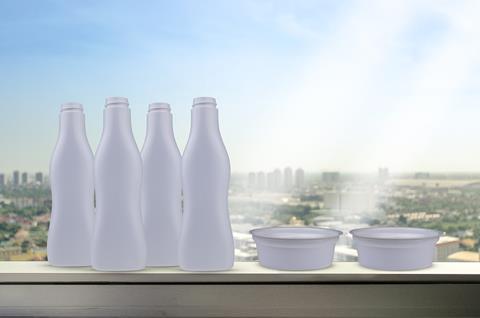 When it comes to the recycling of plastic packaging, Eval shows clear benefits and moreover the product can be used flexibly in converting processes like co-extrusion and co-injection processes. The high-performance oxygen barrier properties of the ethylene vinyl alcohol copolymers (EVOH) allows the design of optimum packaging solutions even for demanding application such as retort or pasteurised packaging as a substitute for materials like glass, aluminum or tin.
In addition, there are advantages in the recycling process. Indeed, it is technically demonstrated that, adding 10% PP-EVOH recycling material from industrial sources to post-consumer recycled (PCR)-PP or PCR-HDPE from domestic waste collections does not affect food-safe cleaning, further processing or the physical properties of the recyclables compared to PCR-PP or PCR-HDPE alone. This addition corresponds to five times the proportion currently detectable in the recycling of PP materials. And, it supports the general agreement of setting up a safe limit at 5% in the majority of the recycling guidelines.
Eval grades with low ethylene content make it possible to reduce further the amount of material required which makes recycling even easier. It therefore makes an important contribution to more efficient use of resources.
Find out more about Kuraray's products and innovation on its website.

The Kuraray Group is committed to developing new fields of business using pioneering technology that improves the environment and enhances the quality of life throughout the world.
View full profile