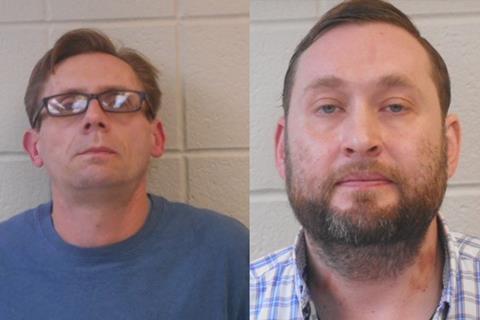 Two years after a pair of chemistry professors at Henderson State University (HSU) in Arkansas, US were charged with manufacturing methamphetamine in an on-campus lab, the case has concluded. A jury found one of the men, Terry Bateman, not guilty in late October, while the other defendant, Bradley Rowland, pleaded guilty on 5 November and was sentenced to 120 days in jail and six years of supervised probation. He will also be required to pay HSU nearly $150,000 (£112,000) in restitution to compensate for cleaning and repair costs.
As part of the plea deal Rowland admitted to three charges – making methamphetamine, using drug paraphernalia to do so and manufacturing the controlled substance phenylacetone, which is typically used in the last step to synthesise methamphetamine.
Prosecutor Dan Turner said Rowland's plea was reviewed and approved by HSU's administration 'with a specific intent on attempting to recover restitution and hold those involved accountable'. Turner expressed regret about 'the negative impact this entire matter has had on HSU, its board of trustees, administration, employees and students', and added that he is hopeful that bringing this episode to a conclusion will allow the university to move on.
Both Bateman and Rowland had faced up to 40 years to life in prison if convicted of all the charges against them. Before their respective trials the men were free on bail under electronic surveillance and prohibited from travelling outside their county, according to the local Magnolia Reporter newspaper.
During his trial, Bateman reportedly testified in his own defence, claiming that he was unaware that a safe in his office contained vials of methamphetamine, and that the safe in question actually belonged to Rowland. As to why there were documents in Bateman's office that contained chemical formulas related to methamphetamine production, local news station KATV reported that Bateman said these materials were intended to help address students' questions related to the popular US television drama Breaking Bad. The programme is about a US school chemistry teacher who end up making and distributing methamphetamine to pay for his health care.
KATV also reported that Rowland had actually testified against Bateman during Bateman's trial, saying that the two of them would make methamphetamine for personal use, and sometimes smoke it in their offices late at night.

Rebecca became the US Correspondent for Chemistry World in September 2014, based out of Washington, DC, after writing for the magazine on a freelance basis since 2007.
View full profile