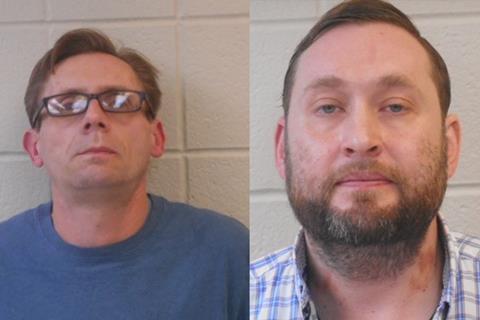 Two chemistry professors at Henderson State University in Arkansas, US have been charged with making methamphetamine in a lab at the school's science centre and using drug paraphernalia. Associate chemistry professors Terry David Bateman and Bradley Allen Rowland face a maximum sentence of 40 years to life in prison if convicted of manufacturing the drug, and more charges could be on the cards, according to Clark County Sheriff Jason Watson.
Bateman, who is 45 years old and served as director of chemistry research at Henderson State, had worked at the university for 10 years. In April he was among the school's faculty honoured for their service. Rowland, who is 40 years old, has been employed by the university since 2014. They have both been on administrative leave since 11 October.
The duo, who were co-advisors for the school's chemistry club, led a contingent of Henderson State students to the American Chemical Society (ACS) meeting in New Orleans, Louisiana last year. While there, they accepted the ACS Outstanding Student Affiliate chapter award and the Green Chapter Award, according to the university's news blog.
The arrests came after the science centre on campus was shut down on 8 October, following reports of an unidentified smell. Initial testing indicated an elevated presence of benzyl chloride in one lab, according to the university. The building remained closed for remediation and reopened on 29 October, only after third party testing indicated that it was safe.
The day after the chemical spill, the university alerted the sheriff's office of the incident. 'The chemical spill was cleaned up, we were told, but there was apparently still a strange odour and some people had reported being nauseated or experiencing their eyes burning,' Watson recounts.
State police and the Arkansas State Crime Lab's chemistry section were called to the scene, and they were told that benzyl chloride had been spilled. Benzyl chloride, which is considered to be a probable human carcinogen by the US Environmental Protection Agency and other regulatory bodies, can be used to synthesise amphetamine-class drugs.
The Arkansas crime lab seized and analysed a number of samples from the lab in question. 'Two weeks ago, we had information and evidence to believe that meth was being manufactured in one lab in particular, on the third floor,' Watson tells Chemistry World. 'At that point, my office started an investigation and ultimately I had evidence and probable cause to arrest them.'
After their arrests, Bateman and Rowland each had their bail set at $190,000 (£147,000). One of the pair has subsequently been released with an electronic tag, while the other remains in custody, according to Watson. They are both slated to next appear in court on 10 December.
'It has definitely shocked the community,' Watson tells Chemistry World, noting that none of the school's other seven chemistry professors are under suspicion.

Rebecca became the US Correspondent for Chemistry World in September 2014, based out of Washington, DC, after writing for the magazine on a freelance basis since 2007.
View full profile