Sparks from welding work appear to have ignited textiles at the plant
A fire on 22 November at a textiles and industrial goods wholesaler's plant in Anyang, China, has killed 38 people and injured two others.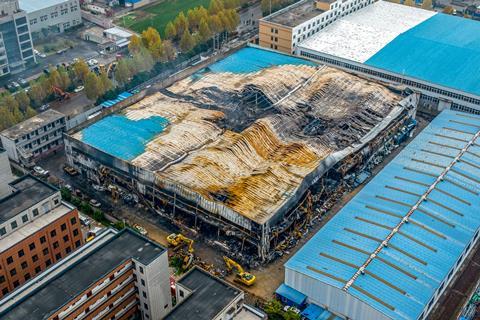 According to Chinese state news agency Xinhua, the fire appears to have started when sparks from welding work ignited cotton fabric stored in the building. 'Related suspects' have been taken into police custody.
News reports suggest that the welding operators violated safety measures, and that most of the dead were women employed to make cotton clothing at the factory. The fire then spread throughout the building, igniting a variety of industrial and chemical products.

As Business editor, Phillip's aim is to highlight to readers the exciting and innovative chemistry going on in the commercial sector, as well as keeping them abreast of trends and developments in the world of chemistry businesses.
View full profile