Transport vehicle driver killed and another employee injured at Sinopec in Shanghai
An explosion and fire has killed one person and injured at least one other at an ethylene glycol plant operated by state-owned Sinopec Shanghai Petrochemical in China.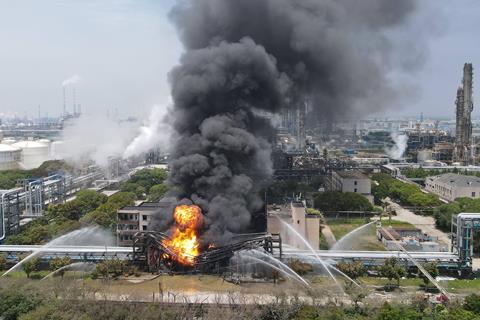 The explosion, early in the morning of 18 June, killed the driver of a transport vehicle and injured one other employee. The ensuing fire apparently spread across three buildings and took 563 firefighters and 113 fire engines to bring under control, according to state news agency Xinhua and local news reports.
The Shanghai Emergency Management Bureau is investigating the cause of the incident. Monitoring by the Shanghai Municipal Bureau of Ecology and Environment showed that air quality had almost returned to normal by the evening of 18 June, and no water pollution was found in the surrounding rivers.

As Business editor, Phillip's aim is to highlight to readers the exciting and innovative chemistry going on in the commercial sector, as well as keeping them abreast of trends and developments in the world of chemistry businesses.
View full profile