World's two largest polluters, the US and China, agree further action to tackle climate change
China has announced that it will implement a national emissions trading scheme in 2017, and encourage more power generation from renewables. In a joint statement in Washington DC last month, Presidents Xi Jinping and Barack Obama outlined how they intended to make good on their previous commitments to cut emissions, and made clear that a new level of ambition is needed if December's critical climate change talks in Paris are to be successful.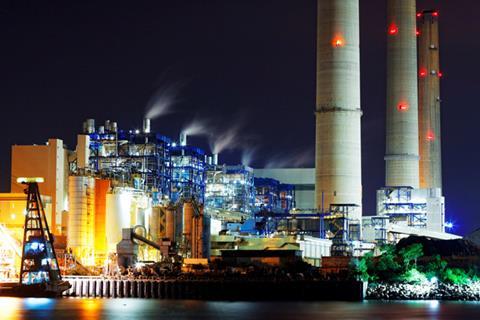 The timetable to implement a national trading system is 'tremendously ambitious', says Jeff Swartz, director of international policy at the International Emissions Trading Association. 'It sends a signal to investors in China that the government is going to properly set a carbon budget and that may be more effective in catalysing business and industry away from fossil fuels.'
China has pilot trading systems in seven cities – the first set up in 2011. The challenge will be bringing them all together, and success will depend on China setting 'an ambitious cap or else the price of carbon will be too low', says Swartz. 'They're going to have to be transparent about the cap setting and about how many credits they'll distribute for free.'
Peak performance
Cap and trade is just one of a number of policies that the Chinese government is implementing to ensure its carbon emissions peak by 2030. Many observers believe it will achieve this goal earlier, perhaps even before 2025. Indeed a new alliance of peaking pioneer cities in China – also announced in September – has established peak years for carbon emissions that are earlier than the national goal.
As part of the so called green dispatch approach in the power sector, China says it will establish guidelines which will mean that grid operators should turn first to the most efficient and least polluting sources of power and so make better use of the country's rapidly growing solar and wind power capacity. This will also support its target of having 15% of its energy from non-fossil fuels by 2020, and 20% by 2025. China has had a system where coal power plants were guaranteed a minimum level of generation in order to incentivise their construction, but this has had the perverse effect of shutting down generation from wind, for example.
David Doniger, director of the climate and clean air programme at the US environment group Natural Resources Defense Council (NRDC), is working with the government in Beijing on a cap on the use of coal, which he believes the government is likely to institute. He thinks coal use might already have peaked in China.
The US has no plans for a national trading scheme but some states, notably California, have implemented schemes. 'The US is on a more complicated path,' says Doniger, but he expects that 'almost every state will chose some model of carbon trading' in response to requirements to limit carbon emissions at power plants that need to be planned out by June 2016.
Ambitious climate
The two presidents also made clear that any agreement reached at the climate talks in Paris should be a platform for bolder actions – they want to see an agreement that 'ramps up ambition over time'. This is crucial because countries' published intentions ahead of the Paris meeting are likely to fall short of the emissions reductions needed by 2030 and beyond to limit the global average temperature rise to less than two degrees.
Significantly, the Chinese have committed $3.1billion (£2 billion) to climate finance for developing countries. This will not, however, be delivered through the UN's Green Climate Fund, which has only raised a tenth of its $100 billion a year goal, and is intended to help the world's poorest countries adapt to climate change and adopt low emissions economies.
Amongst other measures, the world's biggest polluters have agreed to strictly control public investment for projects that are highly polluting and carbon intensive, both at home and abroad. The US and China also committed to implement new fuel efficiency standards for heavy duty vehicles in 2019, and to develop efficiency standards for buildings and equipment. Obama said that next year, the US would be finalising standards which will reduce methane emissions in the oil, gas and landfill sectors: its goal here is to cut methane emissions 40-45% from 2012 levels by 2025. It will also press ahead with proposals to phase out hydrofluorocarbons (HFCs). In July, the US Environmental Protection Agency outlawed the use of some of the most harmful HFCs in aerosols, refrigeration and air conditioning sectors. Doniger says new proposals are expected on cutting other uses of HFCs. China says it will accelerate its efforts to control HFCs, including HFC-23 (primarily used in air conditioning and refrigerants) which has a global warming potential nearly 15,000 times greater than carbon dioxide.
The two countries are also pursuing clean energy research. They announced new initiatives to develop energy efficient lorries and collaborative electric vehicle interoperability centres, to provide technical support and agree standards for developing electric vehicles, in a partnership that goes back to 2009.