Industry fears divergence of UK and EU regulations could spell disaster for trade
As the difficult Brexit negotiations enter crunch time, we still don't know whether the UK government will strike an eleventh-hour deal with the EU and, if so, what this deal will look like. But we do know for certain that after 1 January Britain will no longer participate in the EU's Reach (registration, evaluation, authorisation and restriction of chemicals) regulations.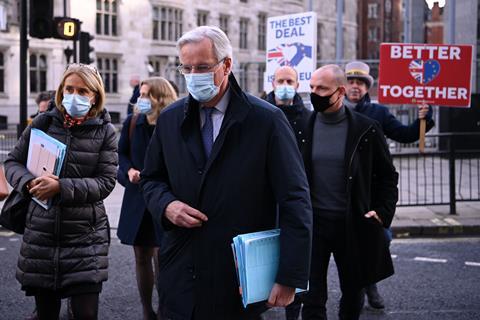 The UK Department for Environment, Food and Rural Affairs (Defra) confirmed in May that it is setting up its own version of the law, known as GB Reach (it will not apply in Northern Ireland).This is described as a direct copy of EU Reach aside from minor changes needed to frame it for a single state. The latest draft GB Reach was laid before the UK Parliament on 19 October and will come into force whether or not a last-minute trade deal is struck.
It is not reasonable to wait until New Year's Eve to issue guidance and expect compliance on New Year's Day
The UK is 'well placed to be ready' with an independent regulatory regime by the end of the transition period, Rebecca Pow, MP and parliamentary undersecretary of state at Defra has said. 'While the transition [to GB Reach] will take some adjustment, we believe that the benefits of having control of our own laws outweigh the costs.'
Businesses, however, fear that the separate UK legal framework will have a devastating impact on the chemical industry and its massive supply chain on both sides of the Channel. 'Any positives an independent regime will bring will be vastly outweighed by the negatives' of regulatory divergence and resulting increased bureaucracy, increased costs and decreased competitiveness, says Neil Hollis, regulatory affairs manager at BASF.
Dealing with data
The crux of industry's problem with GB Reach is the expected exclusion from data on over 21,500 chemicals that is stored in the European Chemicals Agency's (Echa) Reach database.
Without an agreement on information and data sharing between the UK and the EU, industry will have to re-register each substance under the new law. 'This is not a simple case of transferring information from one database to another,' says the Chemical Industries Association (CIA). 'Businesses will need to review their entire product portfolio, re-assess it for UK purposes and renegotiate data sharing agreements [which] by default are only valid for EU Reach.'
The CIA has estimated that these duplicate registrations will cost industry a whopping £1 billion. Registration fees for the UK system are copied directly from EU Reach, even though the market is much smaller. But the majority of the £1 billion price tag is thanks to the intricacies of data access. Companies that have relied on sharing data generated by other European companies for their EU Reach submissions will be charged for the privilege of using the information again (even though the CIA and the European Chemical Industry Council (Cefic) have advised their members to charge as little as possible for this). Alternatively, UK businesses would have to generate the data anew, which is even more costly and comes with the unethical side effect of repeating animal studies.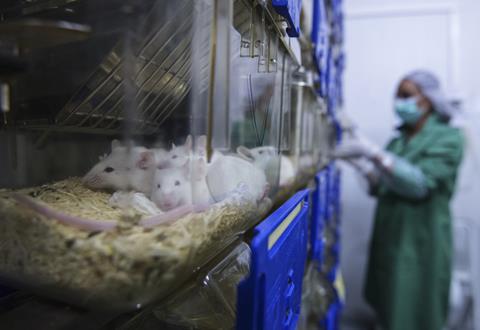 Considering the cost and resources involved, the CIA, Cefic and the Chemical Business Association (CBA) have all warned that not every substance will be worth registering under GB Reach. Some chemicals will inevitably disappear from the UK market. This happened when Reach was introduced in the EU, says Hollis. 'Many substances previously available in the EU were not registered under Reach and thus removed from the EU market. Without some form of information-sharing deal, we have no reason to believe that the situation in the UK will be different,' he says.
This is not a simple case of transferring information from one database to another
Asked what proportion of its own portfolio BASF plans to keep in the UK, Hollis says the company is still calculating the cost and benefit involved. The chemical giant supplies more than 1200 different substances in the UK for applications including pharmaceuticals, automotive and food. Its sales in the UK are up to €2 billion/year (£1.8 billion), with around 90% of materials sourced from other EU countries. Re-registering all substances currently supplied at volumes over one tonne per year would cost BASF roughly £70 million.
'These are uncertain times for the UK chemical sector and all substances, particularly low-volume ones, will require assessment as to whether UK registration is commercially viable,' Hollis says. 'BASF will analyse factors such as market, volume, data ownership and cost when making these registration decisions.'
CBA chief executive Peter Newport says some companies have already decided against registering chemicals under GB Reach, or indeed making their data available for others to do so. 'EU Reach created a value on data, it made it a marketable commodity,' he says. 'Companies are out there now making decisions on whether or not to invest in the UK market if they can make better returns in Europe.'
As chemicals are lost, manufacturers will either have to substitute them and reformulate, decide to move operations abroad, or go off the market. 'We run a risk of exporting jobs and outsourcing UK manufacturing,' Newport says.
The issue affects companies outside of the UK just as much, says Cefic: 'Europe as a whole becomes less attractive for chemical investment as a result of splitting up the internal market.'
Dreaded divergence
It will take time before the sector feels the effect of GB Reach on chemicals' availability. To begin with, existing EU Reach registrations will be 'grandfathered' into the new system. Companies will have up to six years to submit complete registration dossiers under GB Reach. This is an extension from the original UK government proposal of only two years, which industry had slammed as offering too little time to replicate the data held by Echa.
The staggered registration period will start from 28 October 2021. High volume and particularly hazardous chemicals will be registered first. Companies unable or unwilling to complete registration are likely to continue to trade right up to the relevant deadlines.
But companies expect the UK and EU regulatory regimes to drift apart as soon as the transition period ends. 'Reach is a constantly evolving regulation with substances being selected for evaluation or other regulatory measures such as authorisation or restriction,' says Hollis.
'Ideally, an information sharing mechanism can be agreed between the EU and UK. That way at least the respective authorities are making decisions based on consistent information,' he adds. But BASF is concerned that the two regions will end up with dissimilar datasets and come to different conclusions on substances, 'disrupting complicated chemical supply chains that cross borders continually'.
UK non-governmental organisation Chem Trust says the risk of divergence is exacerbated by a lack of resources within the UK's Health and Safety Executive (HSE), which will oversee post-Brexit chemical regulations. 'The UK clearly doesn't have the capacity that the EU Reach system has,' executive director Michael Warhurst tells Chemistry World. 'HSE has been trying to recruit, but it will need lots of people to cover the dual registrations, which it will have to process quickly because the UK industry needs chemicals.'
Enforcement will also suffer from a lack of UK resources, Warhurst says. Chem Trust has warned the UK could become a post-Brexit 'dumping ground' for substances that do not comply with single market rules. An alignment mechanism is the only preventative measure, Chem Trust and nine other groups said in a 7 October letter to George Eustice MP, secretary of state at Defra. The letter warned of the risk of deregulation and a system in which the environmental and human health protections that were painstakingly won under EU Reach will be undermined.
Warhurst adds that a political focus in the UK on not being bound by EU laws could well motivate greater divergence between the two regulations. He points to as-yet unknown functional details of the UK legal framework that will influence how closely the two laws work together. For instance, it is unclear how much power the devolved governments of Scotland, Wales and Northern Ireland will have to push for or against divergence, he says.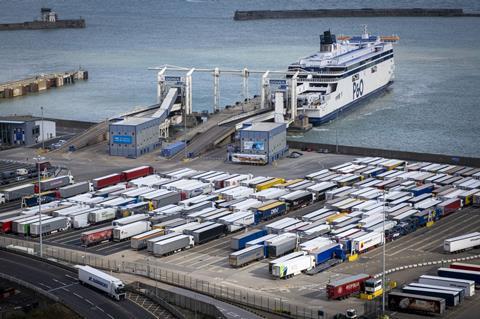 Meanwhile, both Chem Trust and Cefic are concerned that the EU's efforts to implement its new chemicals strategy for sustainability will lead to greater divergence between the two jurisdictions. The strategy promises a root and branch reform of the European regulatory framework. 'If we make fundamental changes to the [EU Reach] system in parallel, we also introduce a wider gap with our neighbours,' Cefic tells Chemistry World.
'The lack of enforcement of the current legislation has long been the Achilles' heel of environmental legislation in Europe. The new chemical strategy for sustainability should be a major opportunity to fix this. Otherwise, post-Brexit, there will be little reason for UK producers to continue meeting high European standards,' the trade body says. Warhurst turns the table on this argument: 'Just as EU Reach has led the world's chemical regulation in general, the UK will have to follow,' he says.
Beyond regulatory divergence, disruption at the border is sure to affect trade. Import duties on chemicals crossing the Channel will add up, along with delays at the border due to customs formalities. HM Revenue & Customs (HMRC) estimates it will be faced with 270 million customs declarations from 2021, compared with 55 million currently, according to a November report by the National Audit Office (NAO). And despite £1.4 billion of funding being committed by the government to fund new border infrastructure, 'there remains significant uncertainty about whether preparations will be complete in time, and the impact if they are not,' the NAO said.
The game's not over yet
Hope remains that the ongoing negotiations might still lead to a deal on access to Echa's data. The push for this option continues, not just from industry and NGOs. In October, as talks over a post-Brexit trade deal seemed to hit a brick wall, the EU environment sub-committee of the House of Lords urged ministers in a letter to 'do all they can' to secure a data-sharing agreement with the EU.
Later, Defra confirmed the government was seeking to formally include cooperation in a chemicals annex to the potential free trade agreement, underpinned by an agreement on data and information sharing.
Either way, however, industry's nerves are wearing thin. A staggering number of questions remain on the framework with which it is expected to comply in less than two months' time, says the CBA's Newport. For example, how will the IT system work? How will joint registrations be structured? And if a business can't negotiate access to existing EU held data, what alternative testing methods will GB Reach allow to fulfil the data requirements?
Even beyond GB Reach, many other products, from cosmetics and food contact materials to pesticides, will be subject to new UK rules. Industry 'urgently needs to know' the detail of the new regulations and their supporting guidance, Newport says. 'We asked for guidance years ago,' he says, and seeing the government's 'Get Ready for Brexit' advertising campaign feels like an affront.
'The government is not giving us enough information and time to prepare. It is not reasonable to wait until New Year's Eve to issue guidance and expect compliance on New Year's Day,' he says. 'Industry craves certainty and what it's got is ongoing uncertainty. We are in extremely difficult and challenging times.'