BASF to buy Ciba
Struggling Swiss speciality chemicals group Ciba has agreed to a SF6.1 billion (?3 billion) takeover deal by Germany's BASF.
On 15 September BASF announced its offer to buy Ciba shares at SF50 per share - a premium of 32 per cent above the shares' 12 September closing price, and 64 per cent above the average price over the preceding 60 trading days. On the same day, the Ciba board recommended their shareholders accept the offer, describing it as 'fair'.
'Against the backdrop of increasingly challenging conditions within our industry, this is a transaction that combines a fair price with an industrially compelling solution for Ciba,' says Ciba chairman Armin Meyer. The Swiss firm has struggled in recent times to pass on to customers the soaring costs of energy and raw materials, and on 19 August reported a surprise loss for the second quarter of 2008.
'By joining with BASF and gaining access to its research, production and marketing platform, we will significantly strengthen Ciba's businesses, especially in the areas of plastics, coatings and paper,' adds Meyer.
'We recognise the strength of the broad areas of Ciba's portfolio, even if the company's performance has disappointed analysts and investors, especially in the second quarter of 2008,' says BASF chairman J?rgen Hambrecht. 'Ciba has a leading market position, in particular with its portfolio of plastics additives and coating effects materials,' he adds.
Ciba's paper chemicals business has been a particular drag on the company's finances - and Hambrecht says the restructuring of this arm of the business will be intensified. Hambrecht predicts that the acquisition will have a positive impact on earnings per share by the second year.
As part of the deal, BASF has committed to retain certain Ciba production sites in Switzerland, and the company's R&D activities will remain in Basel. In addition, BASF will establish a global operations division in the city.
BASF says the offer period for the deal is expected to start on 1 October 2008, and will run for 30 days. The deal is dependent on two thirds of Ciba's shareholders agreeing to tender their shares. The German firm says it expects to finalise the deal in the first quarter of 2009, and that it has the financing for the deal already in place.
James Mitchell Crow
CHEMICAL INDUSTRY
Fuel fight
University of Oxford spin-out Oxonica has lost its legal battle with Neuftec over a cerium oxide based fuel additive that reduces fuel consumption in diesel engines. The Envirox technology originally patented by Neuftec was licensed by Oxonica in 2001, but in 2006 Oxonica found a new supplier and told Neuftec it would no longer pay royalties. The High Court has now ruled that the licensing fees must be paid.
Change at Clariant
Swiss speciality chemicals company Clariant has appointed Hariof Kottmann as new CEO, effective 1 October 2008. On announcing the position, chairman of the Clariant board Juerg Witmer said the company aims to substantially improve performance. Kottmann joins Clariant from Germany's SGL Group.
Reach managed
European chemical industry body Cefic has launched a service to facilitate information exchange between companies registering the same chemical under Reach, the new European chemicals regulation. The IBM-powered tool, SIEFreach, helps companies to collaborate once they set up a substance information exchange
forum (Sief) after pre-registration.
Huntsman Hexion trial starts
As Chemistry World went to press, the legal battle over Hexion's attempts to back out of its deal to buy fellow US chemicals company Huntsman has begun in a Delaware court. In July 2007, Hexion offered to buy Huntsman for $10.6 billion (?5.8 billion), but now argues that, because of Huntsman's poor recent performance, the combined company would be insolvent. Prior to the proceedings, a group of Huntsman shareholders offered at least $500 million to help finance the takeover. But Hexion parent company Apollo rejected the proposal, saying it 'does not come close to making the combined company solvent'.
China chemical plant blast
A series of explosions at a chemical plant in China has killed 20 employees, and left 60 others injured. A fire that broke out in a workshop on 26 August spread through the plant in Yizhou city, Guangxi province, causing the evacuation of 11 500 local residents in case of further explosions and chemical leaks. Chinese authorities say the blast did not cause serious pollution to air or water sources.
Invista sues rivals
US fibres and polymers company Invista has sued rivals Rhodia and DuPont, accusing them of conspiracy and theft of trade secrets. Invista says the two firms are unlawfully using its trade secrets to expand their nylon chemicals business, including using Invista's proprietory technology to build an adiponitrile plant. Rhodia says there is no merit in the allegations, adding that it follows several other unsuccessful litigation efforts Invista has pursued against the company.
Adding efficiency
Bayer has announced it will this year start construction on a 250 000 tonne per year facility to make toluene diisocyanate, a component of polyurethane, in Shanghai. The factory will boost Bayer's total capacity to over 700 000 tonnes per year, and will be the first to use the company's gas phase phosgene technology, which will reduce solvent consumption by 80 per cent and cut energy consumption by 60 per cent.
PHARMACEUTICALS
ImClone offer
Following US biotech firm ImClone's rejection of a $60-per-share takeover offer by Bristol-Myers Squibb as 'inadequate', ImClone says it has received a $70-per-share offer from a rival (unnamed) pharmaceutical firm. But BMS, which already owns over 12 per cent of the company and jointly makes blockbuster cancer drug Erbitux with the firm, is still attempting to engage ImClone in discussion over its initial offer.
GSK exec quits to head sanofi
French pharmaceutical firm Sanofi-aventis have announced that Chris Viehbacher is to take over from Gerard Le Fur as CEO. Sanofi's board of directors say the company needs to redefine their strategy, and need 'a person able to implement it in the long term'. Viehbacher, formerly GSK's president for North America, had been a contender to replace GSK CEO Jean-Pierre Garnier when he retired in May 2008, but lost out to current CEO Andrew Witty.
Ranbaxy US drug ban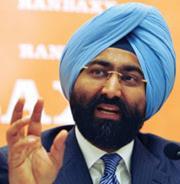 The US Food and Drug Administration (FDA) has banned the import of more than 30 drugs made by Ranbaxy, India's largest drugmaker. The ban - which includes generic copies of simvastatin (Zocor) and the antiviral drug acyclovir - covers the drugs made at two Indian Ranbaxy plants which the FDA says failed to meet Good Manufacturing Practice standards.
Ranbaxy says it is disappointed by the ban, claiming that it had responded to each concern raised by the FDA and that progress was being made. The company adds that it will continue to work with the FDA, and has hired former New York City mayor Rudolph Giuliani as an advisor and to review the compliance issues.
The FDA had come under increasing pressure to act over ongoing investigations of the Indian firm. On 22 July, Democratic Congressmen John Dingell and Bart Stupak, key members of the US House of Representatives' Energy and Commerce Committee, requested an array of documentation from the FDA, to assess allegations the regulator had concerns about Ranbaxy drugs but had failed to pull them from the market (see Chemistry World , September 2008, p17).
Alzheimer's imaging
Germany's Bayer has agreed a licensing deal with the University of Nagasaki, Japan, for the exclusive worldwide rights to develop and market a set of radiolabelled molecules for use in medical imaging. The molecules, which bind specifically to amyloid beta - the build-up of misfolded proteins in the brain associated with Alzheimer's disease - act as tracer molecules for positron emission tomography (PET) scans, allowing early detection of the disease.
FDA panel backs Fablyn
A panel of medical experts who advise the US Food and Drug Administration (FDA) has recommended that the regulator approve Pfizer's osteoporosis drug for post-menopausal women. But the panel suggests the drug, Fablyn, should only be given to women at high risk of fracture or who have failed other treatments, as in clinical trials the drug was linked with higher death rates and blood clots. Analysts suggest that, if approved, the drug could make $1 billion in peak annual sales.
Drugs of concern
The FDA has posted the first of its quarterly reports listing drugs being investigated over safety concerns. The reporting system was set up as part of the 2007 FDA Amendments Act. The first report lists 20 drugs and their potential safety issues - and lists Biogen and Elan's multiple sclerosis drug Tysabri as being potentially associated with skin cancer. Ironically, in the same week, Biogen and Elan announced the start of a clinical trial to test Tysabri against the cancer multiple myeloma.
King turns hostile
King Pharmaceuticals has increased by 12 per cent its bid for rival drugmaker Alpharma, and is taking the offer directly to the company's shareholders, after Alpharma rejected an earlier $1.43 billion offer as too low. Alpharma has urged its shareholders to take no action over the revised offer, and asked for time before making a recommendation to shareholders.
Alzheimer's deal
Pfizer has agreed a deal worth up to $725 million with San Francisco-based Medivation to develop and co-market a drug in development for Alzheimer's and Huntington's disease . The drug is based on a 25-year old Russian anti-allergy medicine. Dimebon has been shown to inhibit brain cell death, and it is hoped that it could slow the progression of the disease, rather than simply treating the symptoms as the current generation of drugs do. The drug is on the verge of entering a second Phase III clinical trial for Alzheimer's, and a Phase II trial for Huntingdon's.
Insulin advances
Californian company Mannkind has released Phase III clinical trial data for its inhaled insulin drug Technosphere, which shows the drug works as well as insulin injections for type 1 diabetes. Many bigger players have abandoned efforts to develop and sell an inhaled insulin - including Pfizer, who pulled Exubera from the market in October 2007 because sales were so poor. Pfizer now says it will transition certain remaining Exubera patients onto the Mannkind drug, which still faces the hurdles of regulatory approval and then market acceptance.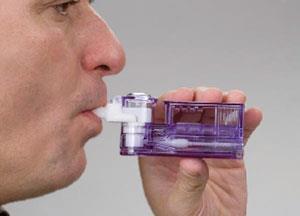 +Meanwhile, the clinical trial of a treatment to control blood sugar levels in patients with type 2 diabetes has shown that a slow release version of the drug, given weekly, is more effective than the usual twice-daily injections. The drug, made by Eli Lilly and Amylin and marketed as Byetta, is already approved for type 2 diabetes in the US and Europe in its twice-daily form, and is given as an insulin alternative in patients where oral treatments have failed.
Cancer concern
The clinical trial that unexpectedly linked troubled cholesterol drug Vytorin with a statistically significant increase in cancer has been published in the New England Journal of Medicine . However, while the authors of the study suggest the link was likely due to chance, an editorial in the journal said that the link should not simply be dismissed, and that follow-up studies are needed.
Epilepsy drug deal
GSK has announced a deal worth up to $820 million to develop and market an experimental epilepsy drug with US drugmaker Valeant. GSK will pay $125 million up front for retigabine, and up to a further $545 million if the drug reaches key development and sales milestones. Valeant could also receive $150 million based on the development of other compounds. Retigabine has already been tested in two large late-stage trials, and the two companies plan to file for US and European regulatory approval by early 2009.
Japanese pharma looks abroad
Shionogi has become the latest Japanese company to expand by buying a foreign drugmaker. Following Takeda's deal to buy Millennium Pharmaceuticals and Daiichi-Sanko's proposed takeover of India's Ranbaxy, Shionogi has agreed to buy US firm Sciele for $1.42 billion.
Stent squeeze
A clinical study by stent maker Boston Scientific, to compare the use of drug-eluting stents to prop open clogged arteries with heart bypass, has failed, showing instead that heart bypass is a better choice. The trial showed significantly more stent patients had to undergo repeat procedures. The $4 billion stent market has shrunk due to safety concerns.
Meanwhile, a judge has cut the $250 million damages Boston Scientific had been told to pay stent rival Medtronic to just $19 million. Medtronic had accused Boston Scientific of violating several of its patents, but a federal judge has now found two of those patents unenforceable.
Further pharma job cuts
US pharmaceutical firm Abbott is to cut 1000 jobs from its 68 000 worldwide workforce over the next four years, in a bid to cut costs in manufacturing and its diagnostics business. The cuts will trim about 10 per cent of the company's diagnostics jobs. Meanwhile, Belgian pharmaceutical firm UCB is cutting 2000 jobs - 17 per cent of its staff - in a bid to cut costs and
improve profitability. The company says it plans to transform into a specialist company, focused on central nervous system and immunology disease areas.
Novartis funds eye drug
Novartis has agreed a deal to share the costs of its eye drug Lucentis with the UK National Health Service. Following an agreement with National Institute for Health and Clinical Excellence (Nice), the NHS will pay for the first 14 doses of the drug - used to treat wet age-related macular degeneration, the most common cause of blindness among the elderly - and Novartis will pay for any further treatments that the patient requires.
Glivec fast-track
The FDA is to fast-track its review of Swiss pharmaceutical company Novartis's cancer drug Glivec, completing the review in six months rather than 10. The drug is already approved to treat leukemia and gastrointestinal cancers, and has now been shown to reduce the risk of certain stomach and intestinal cancers returning after surgical removal.
BMS antibody deal
Bristol-Myers Squibb has agreed a multimillion dollar deal to develop and commercialise an antibody-based cancer drug developed by PDL BioPharma. Elotuzumab, currently in Phase I trials for multiple myeloma, tags cancer cells for destruction by the body's immune system.
BMS will pay PDL up to $710 million more if key milestones are reached.
Impotence drug prostate relief
A clinical study has shown that a low dose of Eli Lilly's impotence drug Cialis can ease the symptoms caused by enlarged prostates, which includes trouble urinating. Cialis caused fewer side effects than current drugs on the market, the scientists report. Prostate enlargement affects about 50 per cent of men over 50.
Vioxx clinical trial concern
A 1999 Merck clinical study of painkiller Vioxx - now withdrawn - was run primarily to support a pre-launch marketing campaign, researchers report in the Annals of Internal Medicine . The findings are based on internal Merck records released during court proceedings over the drug. Such a practice would raise ethical questions, as patients enrolled in the study are potentially risking their health in the belief that they are assisting a scientific study, when the true aim is to assist marketing.
AGROCHEMICALS
Bayer targets further growth
Bayer CropScience says it plans to launch 10 new crop protection products by 2012, with peak sales potential of over €1 billion (?808 million), as it looks to continue its record sales growth in the sector. The new products include insecticide spirotetramat, to be launched this year, plus three herbicides and three fungicides to be launched by 2010. Three further compounds are in development for launch by 2012. The company is increasing its annual CropScience R&D budget, from €637 million in 2007 to over €700 million by 2012.
Lilly buys dairy drug
Eli Lilly has agreed to buy Monsanto's Posilac business - a hormone given to dairy cows to boost milk production - in a deal worth at least $300 million. Lilly will integrate the business into its Elanco animal health arm. Monsanto announced in August that it was planning to sell the business, in order to concentrate on its core crop products.
ENERGY
Total looks to renewables
Trench energy company Total has joined a €28 million EU project to investigate the feasibility of using dimethyl ether (DME) as a fuel. The compound will be made by gasifying black liquor - a water product of pulp manufacturing - and will be used to power 14 Volvo trucks. DME can also be made from other forms of biomass, as well as from coal or natural gas.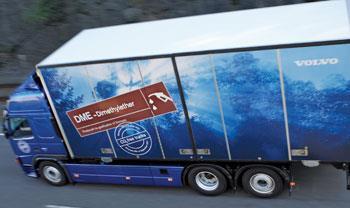 Volvo, also a partner in the project, says DME is easier and cheaper to produce than biodiesel, and engines only require minor modifications to run on the fuel.
Total has also announced it will take part in Futurol, a €74 million French project to make bioethanol by fermenting lignocellulosic biomass and then assess the process's industrial viability.
LG sees solar
South Korean giant LG Electronics is stepping into the solar energy market, agreeing to buy a 75 per cent stake in the solar module plant in Germany owned by Conergy. LG says its R&D and mass production expertise complement Conergy's market access.
Meanwhile, Photovoltech - jointly owned by Total, GDF SUEZ and IMEC - is to almost double capacity at its solar cell production facility in Tienen, Belgium, which uses thin silicon wafer technology.
China cans coal-to-liquids projects
The Chinese authorities have ordered all but two coal-to-liquids fuel projects to be suspended, in a bid to ease pressure on coal supplies and so lower prices. South Africa's Sasol says its joint venture feasibility study in the Ningxia Hui autonomous region is one of the two projects to survive the cuts. But a second Sasol project in Shaanxi will not proceed at this stage, the company says.
IN BRIEF
Evonik reshuffle
Werner Muller, chairman of Germany's Evonik, has announced he is to step down as of 31 December 2008. Muller, who oversaw the birth of Evonik from RAG group (which included Degussa), will be replaced by Klaus Engel on 1 January 2009.
DuPont expands seed research
DuPont has opened two new research centres in Europe to develop crop traits for corn, sunflower and oilseed rape grown in Europe. The US firm is investing $5 million to establish the centres, based in Hungary and Italy.
Dow divests
Dow is considering options for divesting its Clear Lake acrylic acid and esters operations, and a North American speciality latex business, in a bid to avoid anti-trust issues over its proposed acquisition of Rohm and Haas.
Bayer buys biotech firm
Bayer has bought Germany biotech firm Direvo in a deal worth €210 million (?167 million). Bayer says Direvo is a leader in protein engineering, and the company's expertise will be used in Bayer's development of biologic drugs.
BASF to sell styrenics
Germany's BASF is reorganising and divesting its global styrenics business, setting up new subsidiaries to operate independently. The new companies are expected to be established in January 2009. The business earned BASF €4 billion in 2007.
Gardasil approval expanded
The FDA has extended its approval of US pharmaceutical firm Merck's cervical cancer vaccine Gardasil to include cancer of the vagina and vulva. Analysts have been disappointed by the vaccine's US sales, but the latest approval could improve the cost-benefit case for the drug.
Organ transplant tool
The FDA has approved a test to help doctors monitor organ rejection after transplant. AlloMap, made by US firm XDx, measures gene expression in white blood cells, and can reveal the likelihood of organ rejection after transplant surgery.
Deaths halt cancer therapy trial
Cell Genesys has stopped a Phase III trial of its prostate cancer treatment, GVAX, after 20 more patients taking the drug died than those in a control group. The cause of the deaths is unknown.
Cyanide sale
Germany's Evonik is to sell its North American cyanide additives business to Oaktree Capital Management. Financial details of the deal were not disclosed.
Poon to retire
Johnson & Johnson's worldwide pharmaceutical group chairman Christine Poon is to retire in March 2009. A successor has not yet been named. Poon was one of the highest ranking female executives in the pharmaceuticals business.
Helping headaches
Allergan has announced Phase III clinical trial data showing that Botox - best known as an anti-wrinkle cosmetic treatment - is effective in treating chronic migraine. The company's shares jumped 10 per cent on the news.
Barr wins Alzheimer's drug ruling
A US court has cleared generic drugmaker Barr to sell copies of Johnson & Johnson's Alzheimer's drug Razadyne. J&J maintains that the patent for the drug remains valid, and says it will appeal the decision. Barr first challenged the patent in 2005.
Huntington's drug approved
The FDA has approved the first drug to treat the symptoms of the neurodegenerative disorder Huntington's disease. Xenazine, made by Prestwick Pharmaceuticals, treats chorea - jerky, involuntary movements - by lowering dopamine levels.
Bayer blast
An explosion and fire at a Bayer Cropscience plant in West Virginia, US, has left one worker dead and a second injured. The US Chemical Safety and Hazard Investigation Board (CSB) is investigating the blast.