Ivory Coast's toxic disaster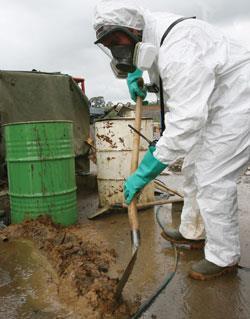 Waste material - known as slops - unloaded by a ship in the Ivory Coast city port of Abidjan has led to the deaths of seven people, widespread sickness, and dismissal of the entire government.
Ships routinely discharge their own wastes ashore, and countries, including Ivory Coast, that are party to the International Maritime Organisation (IMO)'s International Convention for the Prevention of Pollution from Ships must offer suitable reception facilities.
'It seems from news reports that, in this case, the ship was not discharging her own wastes but was carrying the products as a cargo, for delivery to a local company,' said an IMO spokesperson. The Basel Convention on the Transboundary Movement of Hazardous Wastes and their Disposal, administered by the United Nations Environment Programme (UNEP), is investigating whether the wastes were linked to illegal exports from Europe. The secretariat is assessing where legal responsibility for the disaster lies and whether the Convention's trust fund for emergency assistance can be tapped to support clean-up operations.
The contents of the slops, removed from the ship for disposal ashore, remain unclear. The ship, the Probo Koala chartered to Dutch company Trafigura Beheer, was carrying a refinery product involved in petrol production. Cleaning with caustic soda took place each time a new delivery was loaded, says Trafigura, and these residue washings ended up in the ship's slop tanks.
Several arrests have been made, including senior officials from the Ivorian company contracted to dispose of the slops ashore, and a director of Trafigura, whose employers say was on a post-disaster 'humanitarian mission' to Ivory Coast .
The slops, disposed on land by local waste disposal firm Compagnie Tommy, caused headaches followed by nose bleeds, diarrhoea and extensive skin lesions, said Zanahi Tonzibo, a chemist at the Universit? de Cocody in Abidjan. '[There is] a very strong concentration of hydrogen sulfide with the odour of rotten egg, and organochlorinated compounds,' Tonzibo told Chemistry World. He has moved his family away from the city, and is frustrated by Ivory Coast's lack of technical facilities available to analyse the material.
Power station protest
Carbon emission protestors stormed a coal-fired power station in North Yorkshire, UK, that supplies seven per cent of the country's electricity. 600 protestors turned up at Drax Power Station at the end of August; there were 28 arrests. The group planned to shut down the power station, but police say only a small number got through the fencing. 'Shutting down a power station isn't enough to stop climate change, but it's a start,' a campaigner told the BBC. The action followed an injunction granted to Drax on 10 August prohibiting trespass on the power station site and restricting the use of a footpath along a site boundary.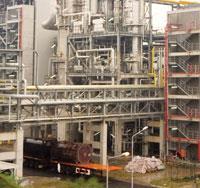 Polyurethane precursor production
China's $1 billion (?530 million) isocyanate plant in Shanghai has started producing two key raw materials for the production of polyurethane. The plant, operated by German chemical giant BASF, US-based Huntsman group, and three Chinese partners, will turn out 240 000 tonnes of crude diphenylmethane diisocyanate (MDI) and 160 000 tons of toluene diisocyanate a year. The Chinese polyurethane market is expected to grow by about 10 per cent a year until 2015, according to BASF, when it will become the largest such market in the world.
Change at the top for Shell
Fran Keeth, executive vice- president for Shell Chemicals, will retire from Shell on 31 December 2006. She will be succeeded by Ben van Beurden, currently vice-president for manufacturing excellence and support. Keeth joined Shell Oil company in 1970 and has been with Shell Chemicals since 1997. Van Beurden has been at Shell since 1983.
Oxonica signs licence agreement
UK nanomaterials firm Oxonica has signed a licence agreement for its Nanoplex technology with US medical technologists Becton Dickinson (BD). Nanoplex technology, which is based on gold nanoparticles, focuses on detection systems for the clinical in vitro diagnostics market. A cooperative research programme will apply Oxonica's technology for use in BD's diagnostics. BD will subscribe for the equivalent of US$2 million (?1.1 million) worth of new ordinary shares in Oxonica, which will be allotted at a price of 127.4 pence per share. 'Oxonica's new partnership with BD is a major milestone for Oxonica and we welcome them as a new strategic shareholder,' said Oxonica chief executive Kevin Matthews, who was last year shortlisted for the Chemistry WorldEntrepreneur of the Year award.
BP orders worldwide overhaul
BP, Europe's second-biggest listed energy group, is to review its global operations in response to last year's Texas City refinery blast in which 15 people died. The review is likely to take 5-10 years, according to a report in the Financial Times, and is on a scale similar to the overhaul Exxon began after its oil tanker spill at Alaska's port of Valdez in 1989. The Exxon Valdez spill was the largest ever recorded, and effects of environmental damage are still being reported.
Approval for new antifungal
The US Food and Drug Administration (FDA) has approved an antifungal drug containing a so-called new molecular entity - an active ingredient that has never before been approved for marketing in any form in the US. Noxafil (posaconazole) prevents fungal infections caused by Aspergillus and Candida. The drug has been approved for use in patients who have weakened immune systems. Noxafil is manufactured by Schering Corporation, Kenilworth, US.
BASF eyes Russia
German chemical giant BASF appears to be considering chemicals production in Russia. The German daily newspaper Frankfurter Allgemeine Zeitung reported that BASF was considering plans to service the Russian market more directly rather than supply it from European production facilities. BASF had sales of €248 million (?167 million) to customers in Russia last year. The company has a small factory for the production of polyurethane in Russia. The chemical company, which is estimated to use the same amount of natural gas as Denmark, has an increasingly close partnership with Russian gas monopoly Gazprom - last year, BASF joined a consortium led by Gazprom to build a gas pipeline under the Baltic sea.
Chemical giant releases GM plans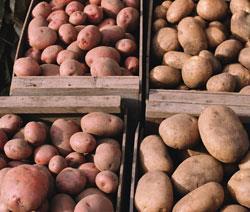 German chemical company BASF has applied to the UK government for permission to conduct two field trials of genetically modified crops next year. BASF Plant Science announced its application to the Secretary of State for Environment, Food and Rural Affairs on 23 August. The company plans to test potatoes it has developed with resistance against the fungal disease late blight. Late blight is estimated to cause global crop damage costing up to ?2 billion a year. The disease has a significant impact on UK food production, according to BASF chairman Barry Stickings. 'The disease currently results in 5-10 per cent of the potato yield being lost each year, despite use of fungicides,' said Stickings.
Fine chemicals to Luxembourg
The New York-based SI group, formerly known as Schenectady International, has sold its German subsidiary Chemtec Leuna. The group, which produces and markets alkylphenols, electronic chemicals and phenolic resins worldwide, acquired Chemtec Leuna in 2000. It has now sold the subsidiary to Minafin, a chemical company based in Luxembourg. Chemtec Leuna specialises in fine chemicals for pharmaceuticals, but the SI group has now chosen to focus on its main business.
Tax break for Ukraine and Russia
The European Union has terminated its so-called 'antidumping duty' on imports of silicon carbide from Ukraine and Russia. Dumping occurs when manufacturers from a non-EU country sell goods in the EU below the sales price in their domestic market, or below the cost of production. The termination of a tariff that has existed for 15 years is expected to sharpen competition for EU makers of silicon carbide, which is used by the foundry industry. The duty remains imposed on China.
Success for filtration firm
Whatman, the lab equipment and technology group, has accredited a 47 per cent rise in half-year profit to the acquisition of the German biological filtration business Schleicher & Schuell. We have seen an outstanding rise in profitability in the first half,' said company chairman Bob Thian. 'Whatman continues to benefit from both acquisition synergies and the savings made from our plant consolidation programme, now nearing completion.' Thian says the company remains on track to achieve the 6-8 per cent revenue growth target set out at the start of the year.