Industry news, August 2010
PHARMACEUTICAL
Bittersweet victory for GSK's Avandia
GlaxoSmithKline (GSK) has received a muted 'thumbs up' from a US regulatory advisory panel for its much-maligned Type 2 diabetes drug Avandia (rosiglitazone), making it likely the US Food and Drug Administration (FDA) will allow the UK-based pharma giant to continue selling the drug in the US.
After a 2 day hearing into the safety of the drug, 20 of the 33 members of the FDA's advisory committee recommended that the FDA keep Avandia on the market - although most of those wanted its use to be restricted or safety warnings to be increased. A dozen panel members voted for the drug to be withdrawn from the market altogether. The committee also voted 19 to 11 in favour of allowing a clinical trial comparing the safety of Avandia to Takeda's rival drug Actos (pioglitazone) to continue, however the FDA has since ordered that recruitment for the trial be suspended.
The decision to take another look at the drug's safety profile was made after a number of recent studies into the cardiac risks associated with taking Avandia. Such concerns have already caused sales of the drug to fall dramatically - in 2006 the Avandia product group had annual sales of ?1.6 billion but by 2009 sales had fallen to ?771 million.
Nigel Borshell, a senior adviser at consultancy firm PharmaVentures, believes the decision will make very little difference to the diabetes therapy market, as 'the damage to the drug has already been done, so this is a little bit of good news but it's come too late for GSK - the negatives over the past few years have had a big effect on the drug's sales and reputation'. However, he feels the saga as a whole has been bad news for the industry and the costs involved in drug development because 'the cost to develop a new product is likely to keep going up as companies are asked to do more and more work pre-approval'.
Shortly after the results of the vote had been revealed, GSK announced that it had settled 'the substantial majority of the product liability cases relating to Avandia'. The company said that it 'expects to record a legal charge for the second quarter of 2010 of ?1.57 billion', including ?500 million to settle an investigation into manufacturing problems at its Cidra, Puerto Rico site, and the remainder for charges relating to the Avandia cases and anti-trust litigation concerning its antidepressant drug Paxil (paroxetine).
Matt Wilkinson
Merck's cuts announced
Driven by the need to cut costs after its $41 billion (?27 billion) takeover of Schering-Plough, US pharma giant Merck & Co. has announced that it plans to shut eight R&D and eight manufacturing facilities.
The moves are part of its previously announced plans to shave $3.5 billion from its annual costs, that the company said would see some 17 500 positions being cut.
Over the next 2 years, Merck plans to phase out operations at its R&D sites in Montreal, Canada; Boxmeer (Nobilon facility only), Oss and Schaijk, the Netherlands; Odense, Denmark; Waltrop, Germany; Newhouse, UK; and Cambridge (Kendall Square), US.
The company is also planning to realign its manufacturing network and will transfer operations away from its facilities in Comazzo, Italy; Cacem, Portugal; Azcapotzalco and Coyoacan, Mexico; and Santo Amaro, Brazil.
The firm plans to sell its Mirador, Argentina, and Miami Lakes, US, facilities. In Singapore, chemical manufacturing will be phased out at the legacy Merck site, but it will continue at the legacy Schering-Plough site.
Eisai to enter obesity Arena
US-based Arena Pharmaceuticals has granted Japanese pharma firm Eisai exclusive rights to commercialise its serotonergic weight management drug lorcaserin in return for $1.37 billion and over 30 per cent of net sale revenue.
Arena will manufacture lorcaserin at its facility in Switzerland and sell Eisai the finished product.
'Obesity is one of the most pressing public health issues of our day and one which cannot be overlooked,' said Lonnel Coats, chief executive of Eisai's US operations.
Novartis sales soar
Rapid uptake of recently launched products has helped Novartis to increase its second quarter sales to $11.7 billion, 11 per cent higher than the same period in the previous year. The increase in sales helped the Swiss-pharma giants' operating profits surge 25 per cent to $3.0 billion.
According to the firm, recently launched products now contribute 21 per cent of its net sales, and that looks set to grow with the launch of its multiple sclerosis drug fingolimod rapidly approaching, following approval by the US Food and Drug Administration (FDA).
Meanwhile, the company also agreed to pay up as much as $150 million to settle a gender discrimination class action lawsuit filed by 5600 current and former female staff in the US. The company had already paid $250 million in punitive damages after losing the lawsuit.
GW launches Sativex
After 11 years of development, UK-based GW Pharmaceuticals has launched the world's first prescription medicine derived from cannabis in the UK.
The drug, Sativex, which contains two cannabinoids - THC (delta-9-tetrahydrocannabinol) and CBD (cannabidiol) - is sprayed under the tongue and reduces spasticity in multiple sclerosis (MS) patients.
The drug will be marketed in the UK by Bayer, and GW will receive a ?10 million payment due to the approval. GW is expecting Sativex to be approved in Spain in the near future, and will make further submissions to other European countries during the year.
MRCT links with big pharma
The UK'sMedical Research Council Technology (MRCT) has formed alliances with two pharma heavyweights, AstraZeneca (AZ) and Roche .
The agreement with AZ will see AZ and MRCT sharing access to their compound libraries and will combine 100 000 compounds from AZ's library with around 50 000 from MRCT's, with each company retaining ownership of their respective compounds. The move continues AZ's push to access innovation from external sources.
Meanwhile, Roche's Genentech division has licensed a series of small molecule drug candidates for the potential treatment of neurological disease. The agreement will see MRCT receive an upfront payment, development milestone payments and royalties on sales.
Celgene snaps up Abraxis
Blood cancer expert Celgene has agreed to buy solid tumour expert Abraxis Bioscience in a deal worth $2.9 billion (?1.9 billion). The deal will give Celgene access to Abraxis's breast cancer treatment Abraxane (albumin-bound paclitaxel) which is currently being considered for non-small cell lung and pancreatic cancers.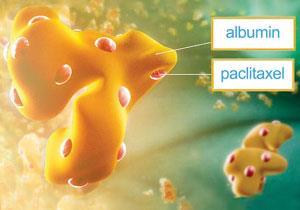 The deal will create the world's largest stand-alone cancer biotech company, which will mainly sell products whose basic constituents were made decades ago. Celgene's largest selling drug Revlimid (lenalidomide) is a derivative of thalidomide - the nausea drug that caused thousands of birth defects in the late 1950s and early 1960s - and has been found to be a potent drug against the blood cancer multiple myeloma.
Meanwhile, Abraxis's drug Abraxane contains the well known anticancer agent paclitaxel attached to the albumin protein which removes the need to dissolve the drug in toxic solvents and may help it penetrate solid tumours.
Thumbs up for oral MS drug
Merck KGaA has won the global race to get approval for an oral multiple sclerosis (MS) drug. The approval of Merck's cladribine in Russia could help the company get ahead of Novartis's rival oral MS drug fingolimod in Europe - although the Swiss company is ahead in the US after an FDA panel recommended fingolimod for approval.
The German drug maker plans to market cladribine in Russia under the trade name Movectro and is planning the market launch for early 2011.
Sanofi fishing for deals
Sanofi-Aventis has joined the clamour to get into the microRNA therapeutics field by signing up Regulus Therapeutics in a discovery, development and commercialisation deal that could be worth up to $750 million to the US biotech company.
The two companies will pool their resources to develop four microRNA drug development programmes including Regulus's lead fibrosis programme that targets microRNA-21.
Meanwhile, the French pharma giant has signed a deal with Metabolex for its Type 2 diabetes drug MBX-2982 which could be worth up to $375 million.
Silence is golden for AZ
AstraZeneca (AZ) has extended its research and development agreement with UK-based siRNA expert Silence Therapeutics for a further year. The original deal was signed in July 2007 and since then the collaboration to identify and develop five siRNA molecules has 'progressed well'.
The agreement follows the extension in April of a separate collaboration between the two companies in which they aim to develop new methods of delivering siRNA.
Industry
BASF to purchase Cognis
Chemical giant BASF has agreed to buy food and cosmetic ingredients manufacturer Cognis for
3.1 billion (?2.6 billion). The deal will help the world's largest chemical company to broaden its product range into higher value goods made from renewable sources - reducing BASF's exposure to the cyclical nature of the petrochemicals market and positioning the company closer to large consumer product groups such as
Procter & Gamble
.
The acquisition comes just 18 months after BASF paid
4 billion to buy Swiss chemical company
Ciba
.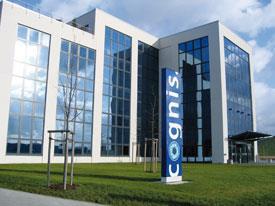 'With this acquisition, we want to achieve a leading position in personal care ingredients, strengthen our leading position in value added products for home care and establish a strong position in health and nutrition products,' said John Feldmann, head of BASF's performance products division.
The merger is subject to approval from the regulatory authorities, but BASF believes the transaction should be completed by November.
Chemtura plots bankruptcy exit
Chemtura has amended the terms of its Chapter 11 bankruptcy reorganisation plan to include its Canadian subsidiary. The company was hit hard by the reduction in demand for chemicals caused by the credit crunch and filed for Chapter 11 bankruptcy protection in March 2009.
According to the firm, the move should enable it to resolve its product liabilities over the flavouring chemical diacetyl - which is thought to cause lung disease when inhaled in large quantities - for both parent and subsidiary at the same time.
Chemtura is now waiting for the courts to schedule a hearing to consider the plan, which could see it emerge from bankruptcy in the coming months - and when it does it aims to issue up to 100 million shares and list on either the New York Stock Exchange or the Nasdaq.
Rhodia buys amine producer
French speciality chemicals group Rhodia has agreed to buy Zhangjiagang, China-based Feixiang Chemicals to gain access to its speciality amine technologies and bolster its position in the speciality surfactants markets.
Rhodia is to pay around $428 million (?282 million) for an 87.5 per cent share in the company, with the current majority shareholder retaining a 12.5 per cent stake in the company for the next 2 years. Rhodia has said that once the acquisition has been completed, it will 'generate around one third of its net sales in Asia' and that it aims to double the size of Feixiang within the next 5 years.
PPG eyes acquisitions
Despite coatings expert PPG Industries seeing sales volumes increase 10 per cent during the second quarter of 2010 compared to the same period in 2009, the company says that 'demand is still more than 10 per cent below 2008 pre-recession levels'. It also said it was eyeing up a number of small- to mid-sized companies as potential buy-out targets.
PPG cautioned that while it was seeing strong industrial demand in all regions, it was still experiencing the effects of weak construction activity in North America and Europe. The company saw sales rise 11 per cent in the second quarter to $3.5 billion, compared to the same period in 2009, which helped it increase its second quarter operating profits 38 per cent to $540 million.
Nova gets ethane flowing
Nova Chemicals has signed a memorandum of understanding with Hess Corporation to purchase ethane from its Tioga gas plant in North Dakota. The ethane gas will be transported around 700 miles to reach Nova's Joffre petrochemical complex in Alberta, Canada, through a pipeline which will be owned by Mistral Energy.
The companies expect to open the pipeline in the third quarter of 2012, with a planned initial capacity of 45 000 barrels per day.
DSM settles EPDM dispute
Dutch life and materials science expert DSM has agreed to pay $25 million to settle a long-running antitrust dispute with a group of customers that purchased ethylene propylene diene monomer (EPDM). The customers have alleged that certain suppliers of EPDM collaborated to fix prices.
The EPDM class action was pending in the US Court for the District of Connecticut and has been fought vigorously by both sides, with DSM consistently protesting its innocence. In 2006, competition enforcement authorities in the EU, US and Canada concluded their EPDM investigations without bringing any charges against DSM or its employees. However, with DSM looking to sell its DSM Elastomers business it was keen to remove any potential stumbling blocks to the divestment.
Evonik forgives Elevance
German chemicals and energy conglomerate Evonik has granted US renewable energy company Elevance license to use its directed metathesis technology - including its cametium RF product portfolio.
The news of the agreement has raised some eyebrows in the sector as Evonik had filed a complaint against Elevance in March, alleging that the US company was breaching a number of its patents.
However, despite the allegations, the companies make no mention of the case in the press release, although they do say that they 'intend to cooperate in further developing the application of metathesis catalysts within Elevance's business scope'.
Total's biofuel push
French oil and chemicals giant Total has bought a 17 per cent stake in industrial synthetic biology company Amyris in order to develop new products and pathways to renewable fuels and chemicals using genetically engineered yeast that convert plant material into biofuels and biochemicals.
And it was less than a day later that Amyris signed a string of deals. Both the UK's Proctor & Gamble (P&G) and Italy's Mossi & Ghisolfi (M&G) have signed deals to develop products using Amyris' biobased raw material farnesene, which it produces from Brazilian sugarcane.
P&G will look to incorporate using faresene in certain speciality chemical applications, while M&G will aim to use it in its polyethylene terephthalate (PET) process so it can add a renewable ingredient into its PET bottles and plastics.
And Shell has agreed to buy Amyris's No Compromise biodiesel, which it makes from farnesene and is the first hydrocarbon-based biofuel registered for commercial sale.
AkzoNobel divests to invest
Dutch chemical company AkzoNobel has sold its National Starch food ingredients business to Chicago-based Corn Products International for $1.3 billion (?950 million) in cash.
National Starch was acquired by AkzoNobel in 2008 when it bought ICI. According to AkzoNobel, while National Starch is regarded as an excellent business, 'it did not offer sufficient opportunity to create value within the company's transformed coatings and speciality chemicals portfolio'.
Instead, AkzoNobel has decided to buy Sweden-based Lindgens Metal Decorating Coatings and Inks as it believes the addition of Lindgens will bolster its position and expertise in the printed metal packaging arena. Financial details of the deal to buy Lindgens, which had 2009 sales of around
25 million (?21 million), were not disclosed. Meanwhile, AkzoNobel has unveiled plans to double its sales to China in the next 5 years, with a target of $3 billion set for 2015. The company currently employs around 6500 people in China and has just started production of chelates at its
275 million Ningbo site. China already houses around 11 per cent of AkzoNobel's R&D efforts and Hans Wijers, the company's chief executive, was keen to stress that attracting the right talent to bolster its presence in the country would be 'extremely important'.
Dow and Mitsui team up
US chemical giant Dow Chemical and Japan's Mitsui & Co. have agreed to form a 50:50 joint venture to construct, own and operate a new membrane chlor-alkali plant at Dow's facility in Freeport, Texas, US.
The joint venture will produce around 800 000 tonnes a year of both chlorine and caustic soda and will fuel the growing feedstock needs of Dow's performance businesses with 'cost-advantaged' supply of chlorine. The new plant will replace Dow's Chlorine 7 project and is expected to begin operations in mid-2013.
Aiming for a bigger harvest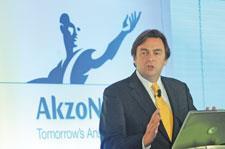 BASF and Monsanto have extended their joint efforts to develop higher-yielding and stress-tolerant crops to include a fifth crop, wheat. The companies are also increasing their joint investment in the collaboration from $1.5 billion to $2.5 billion. The collaboration was established in 2007 to develop new varieties of corn, soy, cotton and canola. But with demand for wheat expected to grow as millions of people in developing countries start to add bread to their traditional rice-based diets, the companies have decided to expand the collaboration to encompass the growing wheat market.
'The yield increases that we have achieved together in the field so far give us confidence that we can do more in our collaboration crops, which now include wheat,' said Peter Eckes, president of BASF Plant Science.
In brief
Pfizer goes for the kidneys
Pfizer is teaming up with the Samsung Medical Center (SMC) to analyse tumours from Korean patients to generate gene expression profiles to identify liver cancer drug targets. The move continues Pfizer's push into the targeted anticancer therapy arena, which was started when it launched Sutent (sunitinib) to treat advanced kidney cancers.
Evotec buys DeveloGen
Evotec has agreed to buy fellow German discovery services company DeveloGen in a deal worth up to
14 million (?12 million). The deal gives Evotec access to DeveloGen's metabolic disease discovery platforms, and adds two 'high-value' alliances with Boehringer-Ingelheim and Teva's Andromeda to its books.
Eli Lilly to buy Alnara
Eli Lilly has started making in-roads into the enzyme replacement therapy arena with the acquisition of Alnara, which will give the US pharma giant access to Alnara's late-stage developmental cystic fibrosis treatment liprotamase. No financial details were disclosed.
Roche teams up with IBM
Pharmaceutical giant Roche is teaming up with IBM to develop IBM's silicon chip-based nanopore gene sequencing technology. As part of the agreement, Roche will fund the continued development of the technology at IBM and provide resources and know-how from its sequencing subsidiary 454 Life Sciences.
Ranbaxy hands drug discovery to Japanese parent
Japanese pharma giant Daiichi Sankyo has strengthened its hold over India-based Ranbaxy by merging all new drug discovery R&D into a new entity called Daiichi Sankyo Life Science Research Centre, which will be based in Gurgaon, India. The new organisation will focus on developing small molecule drugs targeting infectious and inflammatory diseases.
OCI's polysilicon expansion
Korea's OCI has said it will continue its polysilicon capacity expansion and is investing KRW220 billion (?123 million) to expand its facility in Gunsan, Jeollabukdo, to produce an extra 5000 tonnes per year. The company is in the middle of building a 10 000 tonne per year plant. When both plants are finished, OCI looks set to be the world's second largest producer of polysilicon with 32 000 tonnes of total annual capacity.
Sasol settles
Sasol has settled with the South African Competition Commission after its Sasol Nitro division, which makes and sells fertiliser, had been accused of 'excessive pricing and exclusionary practices'. The settlement will see Sasol restructure its Nitro division, divest five blending facilities and alter its fertiliser sales approach. According to the company, around 50 of the division's permanent employees will be affected along with some 90 commission-based agents.
Mitsubishi carbon fibre
Mitsubishi Rayon has responded to recovering demand for carbon fibre by restarting construction of a previously announced plant in Otake, Japan. The ?12 billion (?90 million) plant was originally scheduled to open late in 2009, but will now come online in the second quarter of 2011 after construction was halted due to recession.
Air Liquide consolidates in Korea
French industrial gases supplier Air Liquide has bought Korea-based H-Plus SGS in Yeosu to expand its production capacity of carbon monoxide and hydrogen in the country by more than 30 per cent to 60 000 m3/hr. According to the company, South Korea is the third biggest market for industrial and medical gases in Asia and hosts some of the world's largest industrial groups.