Industry news, December 2008
GSK snaps up hepatitis expert
In a bid to strengthen its position in the race to develop new hepatitis therapies, UK pharma giant GlaxoSmithKline (GSK) has agreed to buy Genelabs Technologies in a deal worth $57 million (?35 million).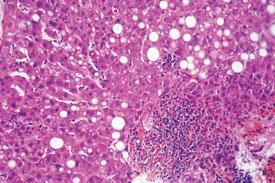 The drive to get new hepatitis C treatments onto the market is accelerating rapidly - and with the current gold standard therapy, PEGylated-alpha interferon plus ribavirin, only effective in about half of the 170 million cases worldwide, there is a real need for new therapies.
US pharma firms Schering-Plough and Vertex recently reported impressive Phase II clinical trial results for new drug candidates that target enzymes essential for hepatitis C virus (HCV) replication. The market for HCV drugs is estimated to be worth more than $2 billion in the US alone.
While GSK's portfolio includes vaccines against hepatitis A and B as well as two hepatitis B antivirals, its infectious diseases pipeline had looked relatively bare until being bolstered by Genelabs' small molecule nucleoside and non-nucleoside drug development programmes.
There are five different types of hepatitis (A-E), and while they differ in seriousness, they all damage the liver. US-based Genelabs' most advanced drug is its HEV vaccine - currently in Phase II trials - although it also has early stage drug candidates for HCV in its pipeline.
GSK's $1.30 per share offer far exceeds the $0.23 Genelabs shares were trading at before the takeover deal was announced, but the potential pay off for a successful HCV drug would be large.
Meanwhile, even as Genelabs' staff are integrating into GSK's centres of excellence for drug discovery (CEDD), the pharma giant will be slashing 1000 jobs, 12 per cent, from its US sales force.
The company's primary-care sales team will be hardest hit by the cutbacks, but GSK says the cuts will not be made across the board, with growing parts of the company, including vaccines and specialty pharmaceuticals, likely to see jobs added.

Matt Wilkinson
PHARMACEUTICALS
Merck slashes workforce
Beleaguered US pharma giant Merck & Co. has announced new restructuring plans that will see the company shed a further 7200 jobs in an effort to save up to $4.2 billion (?2.5 billion) over the next five years. The cuts will see more than a 10 per cent reduction in the company's workforce, and are in addition to the 10,400 positions that were slashed as part of its 2005 restructuring plans that were completed in September.
The cuts will hit middle management particularly hard, although manufacturing and R&D will also be targeted as the firm looks to outsource 'non-core manufacturing' and close three basic research sites, in Tsukaba, Japan; Pomezia, Italy; and Seattle, US, by the end of 2009.
'If we don't change the business models, we're not going to survive as an industry,' cautioned Richard Clark, Merck's chief executive.
Pharma flat
Third quarter results from the pharmaceutical sector have painted a bleak picture, with the only growth in revenues being driven by acquisitions.
Despite Pfizer's third quarter revenues staying just under $12 billion, the absence of one off charges enabled the firm to make profits of $2.3 billion - nearly three times those recorded during the same period last year. The firm has been gearing up to absorb the impact of some of its biggest sellers coming off patent by making generic versions of its own drugs; and is rumoured to be looking to increase this segment of its business by making generic versions of its competitors' off-patent drugs too.
The pharma giant is also planning to accelerate its drug discovery process by setting up a joint venture, Cyclofluidic, with biopharma firm UCB, to develop technologies that automate the synthesis and testing of drug molecules by integrating flow chemistry and flow biology processes.
Schering-Plough saw its third quarter profits drop 23 per cent to $551 million, due to its acquisition of Organon and declining demand for its cholesterol drugs in the face of increased generic competition. Sales increased 63 per cent, aided by the extra revenue from Organon's products.
AstraZeneca saw sales increase 3 per cent to reach $7.7 billion, and pre tax profits soar 22 per cent to hit $2.4 billion, helped by an 18 per cent increase in sales to emerging markets - most notably a 35 per cent increase in sales to China. Notably, sales of its cholesterol lowering drug, Crestor (rosuvastatin), rose 28 per cent to hit $0.9 billion, becoming the only branded statin to gain market share in the US this year.
Meanwhile Merck & Co.saw revenues slip 2 per cent to $5.94 billion, while profits plummeted 30 per cent to $1 billion due to restructuring charges.
Adverse effects
According to a report by the Institute of Safe Medication Practices, Pfizer's smoking cessation drug Chantix (varenicline) received the highest number of adverse event reports in the US during the first quarter of 2008. Second in the list was the anticoagulant heparin, followed by the analgesic fentanyl.
During the first three months of the year alone, the number of drug-induced serious injuries increased 34 per cent to 20,745, and the number of deaths more than doubled to reach 4824.
The authors caution that while the reporting of adverse events tends to provide accurate safety profiles, they do not prove the drug caused the event - and as reporting is only voluntary, the actual numbers could be far higher.
AZ boosted by trial results
New clinical trial results have shown that AstraZeneca's Crestor (rosuvastatin) slashed by 44 per cent the risk of severe heart attacks in apparently healthy older people. While AstraZeneca may hope the findings will increase sales, the initial risks were only small, with patients in the placebo group having just a 1.8 per cent chance of a 'hard cardiac event'.
The trial subjects all had normal cholesterol levels but elevated levels of high-sensitivity C-reactive protein (hsCRP), leading to some experts calling for more hsCRP testing.
Ciba and BASF's profits fall as buyout nears
Despite raising its prices, Ciba's net profits fell to SF46 million (?24.8 million) during the third quarter of 2008 - 9 per cent lower that the same period during 2007 - due to a 'rapid slowing of European demand'. The Swiss speciality chemical group's warning that it may not be able to meet its projected profit levels for the rest of the year will have disappointed BASF, whose takeover of the company is on track after it secured over 90 per cent of Ciba's shares - enough to push through its $5.5 billion cash and debt deal.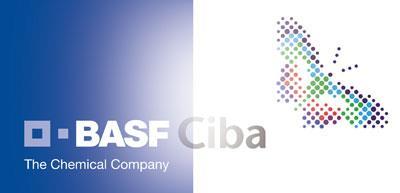 Meanwhile, BASF has announced it will cut 1000 jobs as it prepares for rising materials costs and lower demand. Despite seeing third quarter revenues grow by 13 per cent to
15.8 billion, operating profits fell 8 per cent to
1.5 billion and net profits slumped 37.5 per cent to
750 million. This didn't stop the German chemical giant from announcing plans to buy Recticel's polyurethane glass encapsulation business that will give it access to the automotive glass industry.
Merck Serono expands
Merck Serono is expanding its biotechnology production centre in Corsier-sur-Vevey, Switzerland, to enable the firm to produce greater quantities of its anticancer drug Erbitux (cetuximab). The expansion will add two new dedicated production suites that will also enable the firm to produce treatments for autoimmune and inflammatory treatments currently in development. The company expects the new plants to start producing antibody therapies during 2012.
Meanwhile, the firm has licensed the first lipidomic therapy from US-based LPath, in a deal worth up to $422 million. The monoclonal antibody, Asonep, neutralises the S1P lipid that is believed to stimulate tumour cell migration.
Avandia under pressure
New clinical trial results have shown that GSK's diabetes drug Avandia (rosiglitazone) does not significantly reduce progression of plaque build-up in coronary arteries. This is just the latest blow for GSK, which has seen sales of the drug fall 23 per cent in the third quarter to $314 million. It has also come under fire from a US advocacy group, Public Citizen, which claims the drug has caused more than a dozen cases of liver failure.
CHEMISTRY INDUSTRY
Perspex owner snapped up
Japan's Mitsubishi Raydon is to buy UK-based Lucite, the world's largest producer of methylmethacrylate (MMA) and the owner of the Perspex brand. The merger, worth$1.6 billion, will give the Japanese synthetic fibre and chemical manufacturer access to Lucite's Alpha technology that 'fundamentally changes the economics of MMA manufacturing'. The expanded business will have production bases in the US and Europe and allow the Japanese firm to accelerate its expansion into the emerging markets of Russia and South America.
Formulate a plan
Rohm and Haas' Ion Exchange Division is offering a new oral drug formulation service to provide pharma firms with a cost-effective way for customers to reduce development times.
DuPont hits back in nylon dispute
DuPont has filed a lawsuit against US polymer and fibre producer Invista, claiming that the firm is infringing its intellectual property to produce nylon 6,6 engineering resins. The claims follow Invista's move in August to sue both Rhodia and DuPont for 'unlawfully using its trade secrets to expand in the nylon chemicals business'.
Bayer optimistic despite fall in profits
Rising energy and raw materials costs have caused Bayer's third quarter profits to fall to
277 million - 76 per cent below the same quarter last year. The
230 million increase in costs particularly affected the German drug and chemical manufacturer's MaterialScience arm, which was also hit by a 2.9 per cent drop in revenues to
2.5 billion.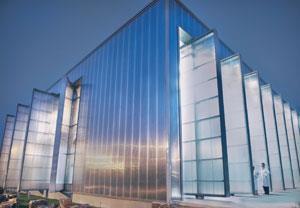 Sales from the company's pharmaceuticals arm, Bayer HealthCare, rose 3.3 per cent to
3.8 billion, with the company particularly pleased with the strong sales growth achieved by its YAZ family of oral contraceptives. However, the US Food and Drug Administration (FDA) has sent them a warning letter for illegally marketing two unapproved aspirin-containing drugs.
Meanwhile, the firm's CropScience business made hay while the sun shone, with sales growing 7.9 per cent on 2007 levels to just over
1.2 billion. The firm is looking to maintain the division momentum by investing
15 million on expanding its seed processing and storage site in Parma, Idaho, US.
AkzoNobel 'resilient'
AkzoNobel has recorded a 'resilient' third quarter performance, which the Dutch firm claims underlines its fundamental strengths. Reported revenues rose 3 per cent to
3.8 billion (?3.24 billion) compared to the same period last year, although net income dropped 23 per cent due to 'one off' charges.
While reported revenues from the company's decorative paint and performance coating divisions were 'stable', the speciality chemicals division grew 9 per cent due to price increases. 'Deteriorating economic conditions' have convinced the firm to speed up the integration of ICI and accelerate its plans to make
340 million of cost savings.
Sasol invests in SA Universities
Sasol has continued its investment in South Africa's science education by injecting a further ZAR25 million (?1.4 million) into projects aimed at upgrading research facilities and equipment at a number of South African Universities. The investment is part of a 10 year, ZAR250 million, initiative to ensure world class teaching of chemistry and engineering.
'Sasol has established a number of academic centres of excellence and advisory boards, enabling us and students to work with global experts in a variety of science and engineering fields. The significance of their science and engineering experts teaching on rotation levels at collaborating universities is immeasurable,' said Dr Theuns Eloff, Vice-Chancellor of North-West University.
Reach system updated
The European Chemicals Agency (ECHA) has updated its REACH-IT system used to pre-register chemicals that are currently in use by companies with the Agency. The load on the system increased dramatically as the 1 December deadline approached, with the number of daily users increasing from below 2000 a day in September to nearly 20,000 a day.
With users finding it difficult to access the heavily-loaded system, ECHA hopes the IT upgrade offers extra help to those who still mean to pre-register but haven't done so yet.
Dow AgroSciences carrys on hiring
Despite the uncertainty surrounding the world's economic markets, suppliers of agrochemicals are bucking the trend. Dow AgroSciences has announced it has added 350 jobs over the last year and will 'continue to recruit widely' during 2009.
Meanwhile, the company has challenged Canadian province Quebec's ban on the residential use of weed-killing chemicals, saying that it violates the North American Fair Trade Agreement: 'The actions of the government of Quebec are tantamount to a blanket ban based on non-scientific criteria,' said the company in a statement.
Evonik plots 'a good course'
German specialities chemical company Evonik recorded sales of
12.1 billion in the first nine months of 2008, up 13 per cent compared to last year and reaffirmed its belief that sales growth for the whole year would be in the high single digits. The firm's pretax profits increased 12 per cent to
1.1 billion.
The company's Chemicals Business Area achieved 13 per cent growth to record sales of
8.9 billion, although this was mostly due to higher selling prices as sales volumes increased just 4 per cent.
Huntsman's losses narrow
Fresh from winning its legal battle to force Hexion to honour its $10.6 billion takeover deal agreed in July 2007, the speciality chemical firm Huntsman recorded a 13 per cent increase in third quarter revenues. But even with revenues of $2.73 billion, the company still made a net loss of $20.2 million, although this was much smaller than the $150 million loss recorded during the same period last year.
Meanwhile, Hexion and Huntsman are suing the banks backing the takeover deal - Credit Suisse and Deutsche Bank - for breach of contract, after the banks decided that the merger was no longer financially advantageous in light of the damage to the firms' market value wrought by the financial crisis.
After first trying to wriggle out of the deal by stating the combined firm would be insolvent, Hexion now claims that declining oil prices and the weakening euro have improved Huntsman's performance. The company has also managed to raise an additional $1.4 billion in equity from shareholders of both companies, to shore up the merged company's books.
Syngenta's sales soar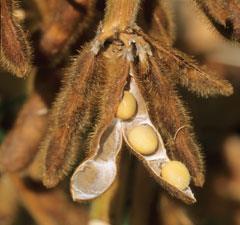 Anglo-Swiss agrochemicals giant Syngenta recorded third quarter sales of $2.3 billion, up 33 per cent compared to the same period during the previous year. Notably, sales of chemicals for crop protection increased 26 per cent to $1.8 billion, with Mike Mack, Syngenta's CEO, stating: 'The fundamental drivers for agriculture remain unchanged, with rising food and feed demand inevitably requiring increased use of agricultural technology in a context of limited land availability.'
Sales of seeds increased 41 per cent to reach $417 million, with corn and soybean sales more than doubling. The firm has acquired SPS Argentina, who develop and produce soybean, corn and sunflower, to expand its foothold in the world's third largest soybean producing country. While financial details were not disclosed, Syngenta did say that SPS had revenues of $15 million over the past year.
ENERGY
Record profits for oil giants
ExxonMobil, Shell and BP all recorded strong third quarter results with ExxonMobil's revenues reaching $137 billion and net income soaring to $14.8 billion - reportedly one of the largest profits to ever be posted by a private American company.
BP's profits rocketed 148 per cent to over $10 billion, mainly due to the high price of crude oil. Critics accused the company of profiteering, but city analysts hailed the results as evidence of operational improvements within the firm. Nevertheless, according to media reports, the company is now planning to cut more jobs than the 5000 announced in 2007.
Shell also continued to enjoy financial growth, with revenues increasing 45 per cent to hit $131 billion, and reported income up 22 per cent to $8.4 billion. The impressive results from the firm's energy division were barely scratched by the $79 million loss made by its chemicals arm.
Meanwhile, Shell announced that Peter Voser, currently the company's chief financial officer and managing director, will succeed Jeroen van der Veer as the company's CEO as of 1 July 2009. The move surprised many industry commentators as Voser was thought to have ruled himself out as a potential candidate, instead looking to take a move into banking, possibly with a role at UBS.
Investors approved of the announcement, since Voser is widely regarded as a safe pair of hands capable of steering the company safely through an uncertain economic future.
Bioethanol hangover
VeraSun, the largest listed US bioethanol producer, has filed for chapter 11 bankruptcy after its gamble to take out hedges to protect itself against rising corn prices backfired.
Demand for corn has since fallen sharply and corn prices have halved. This should have increased VeraSun's profitability - but after committing itself to buying corn at high prices that it thought would be a bargain, the company is now in dire financial straits.
Ranbaxy bought
Japanese pharma giant Daiichi Sankyo has finally acquired Indian generics manufacturer Ranbaxy Laboratories for $4.5 billion, ending media speculation that Ranbaxy's troubles with the US Food and Drug Administration (FDA) would stall the deal.
Actavis rebuffs sell-off claims
Icelandic generic drug maker, Actavis, has rebuffed claims that the company will be quickly sold off by its billionaire owner whose investments in Landbanski were shattered by the Icelandic bank's collapse.
DSM to develop second generation biofuels
DSM and the US Department of Energy have entered into a 'multimillion dollar' cooperative agreement to develop second generation biofuels from non-food feedstocks.
Wacker Chemie banks on a sunny future
In spite of falling oil prices making investing in renewable energy less financially attractive, Wacker Chemie is to build a new
760 million (?597 million) plant in Germany to boost its production of hyperpure polycrystalline silicon - used to make solar energy cells - to 10,000 tonnes per year.
'Leading' clean fuel technology company created by merger
University spin-out Oxford Catalysts has bought US microchannel process technology expert Velocys for an undisclosed amount, to form a leader in the fast emerging small-scale synthetic fuels market.
DuPont sees sales increase
Despite the slowing economy and business being disrupted by hurricanes, DuPont has seen third quarter sales increase 9 per cent to $7.3 billion with sales from its agriculture and nutrition division growing 22 per cent.
Ineos to combine olefin and polymer groups
Ineos is combining its European olefins and polyolefins businesses into a single unit that will employ around 3600 people across ten sites and have a turnover of around
9 billion
MS drug sales lift Elan
Elan has seen revenue for the third quarter rise 53 per cent to reach $270 million on the back of soaring sales of its multiple sclerosis (MS) and Crohn's disease drug, Tysabri (natalizumab). However, a third patient this year has contracted a life-threatening illness after taking the drug, fuelling speculation that the rate at which new patients are prescribed the drug could plummet.
Clariant maintains momentum
Despite a 15 per cent increase in raw materials costs, Clariant managed to increase third quarter operating profits to SF78 million (?43.5 million), compared to a loss of SF51 million last year, even though revenues remained static at SF2 billion.
Air Liquide's revenues rise
Industrial and medical gas supplier Air Liquide saw third quarter revenues grow by over 10 per cent to reach
3.2 billion (?2.6 billion). Despite the financial crisis the company was confident of maintaining double digit revenue growth.
Lyondell idles as downturn kicks in
Dutch petrochemical firm, LyondellBassell has followed in the footsteps of Ineos, Dow and BASF and temporarily closed its ethylene plant in La Porte, Texas, due to slowing demand for chemicals.
Invitrogen and Applied Biosystems set for merger
Invitrogen's share holders have approved its $6.7 billion merger with Applied Biosystems by an overwhelming 98 per cent majority. The merged company will be called Life Technologies and generate annual sales of around $3.5 billion.
Solvay gets 'personalised'
Belgian pharma firm, Solvay, has bought diagnostics expert Innogenetics in a deal worth over
200 million to accelerate its drug development programmes 'through the implementation of biomarkers, diagnostics and eventually companion diagnostics'.