PHARMACEUTICAL
World digs deep for cheaper vaccination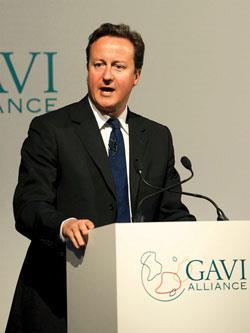 World leaders have pledged $4.3 billion (?2.6 billion) over the next five years to vaccinate 250 million people in developing countries with the help of the Global Alliance on Vaccines and Immunisation (Gavi). The sum was 16 per cent higher than the $3.7 billion the organisation had expected. Topping the donor list were the UK, with $1.3 billion, and the Bill & Melinda Gates Foundation, with $1 billion.
Meanwhile, several big pharma companies have agreed to supply their vaccines to the developing world at greatly reduced prices through a deal struck with Gavi.
Indian companies the Serum Institute and Panacea Biotec have agreed to reductions on their pentavalent vaccines, which protect against five life threatening diseases: diphtheria, tetanus, pertussis, hepatitis B and Haemophilus influenzae type B infection.
In addition, UK pharma giant GlaxoSmithKline (GSK) has agreed to provide 125 million Rotarix rotavirus vaccine doses at $2.50 per dose, or $5 per child immunisation. This represents a 67 per cent reduction compared with the cheapest equivalent product and a 95 per cent reduction of the price of the product in developed countries. Rotavirus is responsible for diarrhoea, gastroenteritis and pneumococcal disease, all leading causes of child mortality in the developing world.
On top of this, Merck & Co says it will supply human papillomavirus (HPV) vaccine at $5 per dose, representing a 67 per cent reduction. Developing countries account for 88 per cent of cervical cancer deaths - 275,000 women each year.
Andrew Turley
Teva buys Taiyo
Israeli generics manufacturer Teva has agreed to buy a 57 per cent stake in privately held Japanese generics manufacturer Taiyo for $460 million (?280 million) in cash. Taiyo boasts a portfolio of 550 generic drugs, which generated sales of $530 million in 2010. Japan is the second largest pharma market, after the US, but uptake of generics in Japan has been comparatively slow. Teva is aiming to reach sales of $1 billion in Japan by 2015.
Indian R&D gets big pharma backing
French drugmaker Sanofi has struck a licensing deal with Indian drug development company Glenmark for GBR500, a monoclonal antibody for the treatment of Crohn's disease and other autoimmune disorders, such as multiple schlerosis. Glenmark will recieve $50 million upfront and become eligible for milestone payments worth up to $613 million. Its clear investment in R&D makes Glenmark something of an oddity among its drug industry peers in India, a country in which generic manufacturing predominates.
Niacin knock back
A safety board has stopped a trial of Niaspan (niacin) for the prevention of heart attack and stroke because of a lack of benefit to patients. Niaspan is a slow release formulation from US pharma company Abbott. Niacin, also known as vitamin B3, has been shown to raise the level of HDL cholesterol - so-called good cholesterol - and lower the level of triglycerides.
The Aim-High (atherothrombosis intervention in metabolic syndrome with low HDL and high triglycerides: impact on global health) trial involved 3400 patients in the US and Canada. Each patient had a history of cardiovascular disease and was taking a statin drug to maintain a low LDL cholesterol level. The safety board concluded that niacin offered no reduction or mitigation of cardiovascular problems beyond those of statins on their own.
Three's a crowd?
The US courts have ditched a temporary restraining order slapped on US drugmaker Eli Lilly. Amylin Pharmaceuticals says that Lilly has created a conflict of interest by partnering with Boehringer Ingelheim on diabetes drug linagliptin, marketed as Tradjenta, when it already has a partnership with Amylin relating to exenatide, marketed as Byetta and Bydureon, also for treating diabetes. The order prevented Lilly from using sales staff to sell exenatide if they were already selling linagliptin.
'We believe that Amylin's allegations against Lilly are entirely without merit and we fully expect to prevail in this litigation,' said Robert Armitage, senior vice president and general counsel at Lilly.
Advances for Aveo
Healthcare giant Johnson & Johnson has signed a licensing deal worth up to $555 million with Aveo Pharmaceuticals. The deal gives J&J - through its subsidiary Centocor Ortho Biotech - access to the anticancer drug candidate antibodies at Aveo. Aveo will get $15 million upfront and become eligible for up to $540 million in milestone payments based on developmental, regulatory and commercial goals. The Aveo antibodies disrupt the RON (recepteur d'origine nantais), or MST1R (macrophage stimulating protein receptor), pathway. There is evidence that the RON pathway is involved in cancer development including regulation of tumour growth, survival and metastasis. Aveo's lead product candidate is Tivozanib, a VEGF (vascular endothelial growth factor) inhibitor for cancer treatment. In February, the company picked up a licensing deal with Astellas worth up to $1.4 billion in a range of payments.
Positive anticancer performances
Pharma companies released new trial data at the annual meeting of the American Society of Clinical Oncology in
Chicago, US. Two compounds for treating metastatic melanoma, vemurafenib from Roche and Daiichi Sankyo subsidiary Plexxikon and Yervoy (ipilimumab) from Bristol-Myers Squibb (BMS), showed good efficacy, increasing overall survival.
Vemurafenib reduced by 63 per cent the risk of death after three months for patients in the Brim3 Phase III trial. This result was good enough to lead the monitoring board to recommend that the trial organisers offer vemurafenib to the patients in the control part of the trial as well. Vemurafenib is an example of personalised medicine - it has been developed alongside a diagnostic test that reveals the patients most likely to benefit from the candidate (see Chemistry World, July 2010, p56). Specifically, the candidate targets a protein that is only present in some cases of melanoma.
Meanwhile, Yervoy increased overall survival for patients by 23 per cent from 9.1 months to 11.2 months. Yervoy is a monoclonal antibody approved for the treatment of metastatic melanoma.
A trial of a drug candidate for treating prostate cancer has also been stopped early because of good results. Alpharadin (radium-223 chloride), from German healthcare company Bayer and Norwegian pharma company Algeta, increased overall survival by 25 per cent from 11.2 months to 14 months. Patients taking the control treatment as part of the Phase III Alsympca trial will now be offered alpharadin.
Top US court rules on patent case
Who should get the intellectual property (IP) when the taxpayer funds the research? In the US, the Bayh-Dole Act gives universities and other research institutions the right to keep the IP derived from federally funded research - if they want to. But this can come into conflict with other laws, which might for example assign ownership to the researcher, who could then potentially give it to another party.
This is more or less what happened in a case involving Swiss drug maker Roche and Stanford University (see Chemistry World, December 2010, p9). The Stanford researcher assigned the IP to the company he was working with at the time - in accordance with his contractual obligations, signed before the work was started. Years down the line, the IP ended up with Roche, but when the company started making products, Stanford claimed that under the Bayh-Doyle Act the IP did not belong to Roche.
In November 2010, the Supreme Court was asked to rule on the matter, and it has now decided that the Bayh-Doyle Act does not necessarily trump other aspects of the law.
Male contraceptive
Scientists have developed a candidate contraceptive pill for men that induces sterility by interfering with retinoic acid receptors, which are products of vitamin A metabolism and play an important role in the production of sperm. This represents a departure from previous approaches, which have focused on steroids with well known side effects. When tested on mice, the compound was effective, the induced sterility was entirely reversible and the researchers saw no side effects. (S S W Chung et al., 2011, Endocrinology, 152, 2492, DOI: 10.1210/en.2010-0941)
J&J fined $327m
US courts have ordered healthcare giant Johnson & Johnson (J&J) to pay $327 million (? 202 million) for false marketing of antipsychotic drug Risperdal (risperidone).
Risperdal was once a blockbuster for J&J, making sales of $2.1 billion in 2008. Sales have fallen dramatically since the loss of patent protection and appearance of generic versions in 2008, but J&J still has another big earner based on risperidone: Risperdal Consta, an injectable formulation that acts in the body for longer, which in 2010 made sales of $1.5 billion.
Actos facing difficult road ahead
French and German authorities have decided to pull diabetes drug pioglitazone from their markets over concerns of a link with bladder cancer. Meanwhile, the US Food and Drug Administration has warned that use of pioglitazone for more than one year may be associated with an increased risk of the disease.
This is a blow for Japanese drug maker Takeda, which markets the drug as Actos in the US, the UK and Germany and as Glustin in the rest of Europe. Pioglitazone is a central pillar of Takeda's sales, generating ?385 billion (?2.9 billion) in 2009.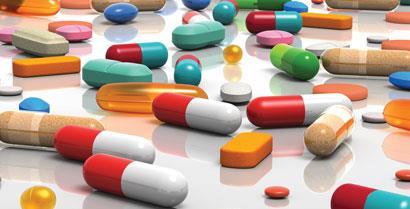 It's also a further blow for the class of compounds pioglitazone belongs to, thiazolidinediones. In May, the US decided to pull from the market rosiglitazone, marketed by GlaxoSmithKline (GSK) as Avandia, over cardiovascular risks (see 'In brief' section).
The European Medicines Agency launched a review of pioglitazone in March, and was scheduled to discuss the issue again on 20-23 June. The drug is also under review in the US.
CHEMICAL
Thermo buys Phadia for
2.5bn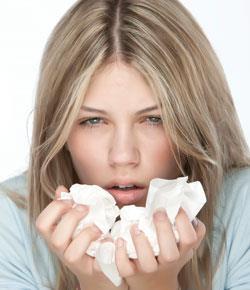 Laboratory equipment giant Thermo Fisher has agreed to buy Phadia - which specialises in allergy and autoimmune diagnostic products - for
2.5 billion (?2.2 million) in cash. The move follows the successful completion of Thermo's $2.1 billion (?1.3 billion) acquisition of
Dionex
and a recent deal for UK company
Sterilin
, which makes single use plastic products for microbiological, life sciences and clinical applications.
Based in Sweden, Phadia markets ImmunoCap branded allergy tests and EliA branded autoimmune tests. It made 2010 sales of
370 million, and it employs 1500 people. Thermo says that allergy testing represents an attractive, high growth market. In particular, the global market for in vitro allergy testing is growing 9 per cent per year. In addition, the company says that the deal will lead to savings across the combined companies of $35 million by 2014.
Sterilin has 270 staff, and in 2010 it brought in $35 million in sales.
DuPont secures Danisco deal
Chemical giant DuPont has won through with its recently raised offer for Danish food ingredients and enzymes company Danisco (see Chemistry World, February, p14). The company says 92 per cent of Danisco shares were tendered before the 13 May deadline. In January, DuPont agreed to pay $5.8 billion and assume $500 million of Danisco net debt, an offer that was accepted by the Danisco board. But the deal has since faced opposition from Danisco shareholders, who said the price was too low. Earlier, DuPont said it would buy shares at DKK700 (?83), representing a price increase of 5.3 per cent. Ellen Kullman, DuPont chief executive, said the new terms were the 'final and best offer' to be made.
DuPont has since said it will do some housekeeping to follow up on the acquisition. It will create two new business units: 'industrial biosciences' and 'nutrition and health'. The industrial biosciences unit will swallow up Danisco's enzymes business, Genecor, while the nutrition and health unit will combine the Danisco food ingredients activity and the existing nutrition and health business at DuPont.
Dow partners with renewable start-up
Chemical giant Dow will collaborate with US start-up company OPX Biotechnologies to develop an industrial scale process for the production of acrylic acid - prop-2-enoic acid - from renewable raw materials.
The two companies will look into the viability of fermenting sugar from sources such as corn to make acrylic acid. The product should be a direct replacement for acrylic acid made from petrochemical raw materials, which is currently the norm. If the project is a success, the companies say they will discuss bringing the new acrylic acid to the market in three to five years. OPX specialises in biotechnology for turning renewable raw materials into biochemicals and fuels. The company says that its technology platform can be used to engineer microbes and bioprocesses more effectively and efficiently compared with equivalents.
Public generally wary of chemicals
What does the public think of chemicals? Not much it seems, according to a survey conducted by the European Chemicals Agency (ECHA). That perhaps isn't a huge surprise - the chemical industry has been burdened with a poor public image for much of the modern era. But some of the findings stand out nonetheless. Notably, people are more likely to associate chemical products with negative adjectives, such as 'dangerous' and 'harmful to the environment', than positive ones, such as 'useful' and 'innovative'. The ECHA also found that only two thirds of people read the instructions before using a chemical product - and only 7 per cent of those follow the instructions fully .
Bio fuelling India
Making biofuels from agricultural waste could create up to one million jobs in India over the next decade, according to a report commissioned by Danish biotech Novozymes, which makes industrial enzymes and micro-organisms. The Indian government has set itself the target of ensuring that biofuels represent 20 per cent of fuel for transport by 2017. The report says that by 2020 agricultural waste could provide 59 per cent of the required biofuels, helping to improve India's energy efficiency. But there are problems to be overcome. At the moment, policy is not well implemented and the necessary infrastructure is lacking. What is more, only 25 per cent of agricultural waste is recovered from fields under current practices.
Ashland buys ISP for $3.2 bn
US chemical company Ashland and International Specialty Products (ISP) have agreed to a deal that will see Ashland buy ISP for $3.2 billion in cash. In the year ending 31 March 2011, ISP generated sales of $1.6 billion. Ashland says that it expects the deal to 'significantly strengthen' its patent portfolio and team of R&D scientists. The move brings Ashland further into the speciality chemicals arena. Its products include water soluble polymers and additives for a wide range of markets, notably the personal care and pharmaceutical markets. In recent years, Ashland has moved away from its roots in petrochemicals and chemical distribution toward speciality chemicals. In 2008, it bought Hercules, which made chemicals for the pulp and paper industry, for $3.3 billion. In 2010, it sold its global distribution business for $930 million and entered into a joint venture with speciality chemical company S?d-Chemie involving chemicals for the foundry industry. The market reacted strongly to this latest deal, with the Ashland share price increasing 12 per cent in the immediate aftermath.
China bans BPA in baby bottles
China has banned the use of the controversial chemical bisphenol A (BPA) in the production of feeding bottles for babies, according to its official press agency. In addition, the import and sale of bottles containing BPA will be banned from 1 September. Meanwhile, on the other side of the world, the EU ban on BPA in baby bottles has now come into effect. BPA has been the subject of widespread debate in recent years due to reports that exposure is associated with increased risk of coronary heart disease and reproductive disorders in humans.
Shale gas gets UK go ahead
A committee of politicians in the UK has given a green light to shale gas drilling in a report on potential impacts on water supplies, energy security and greenhouse gas emissions.
Shale gas is methane locked up in underground formations of shale, a flaky, brittle kind of sedimentary rock. The gas can be extracted by hydraulic fracturing, known colloquially as fracking, which has been criticised by environmental groups that say it can lead to contamination of water supplies and leakage of gases into the atmosphere.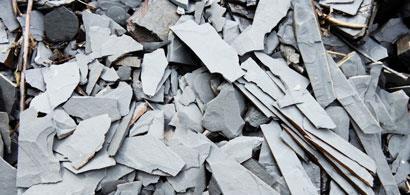 The committee concluded that a moratorium in the UK was not justified or necessary at present. 'There has been a lot of hot air recently about the dangers of shale gas drilling,' said committee chair Tim Yeo. 'But our inquiry found no evidence to support the main concern - that UK water supplies would be put at risk.'
According to the report, shale gas could add 40 per cent to recoverable natural gas resources, mostly in China and the US.
This is good news for shale gas advocates in the US, where the safety debate has been running for some time, fuelled recently by videos of people setting fire to methane contaminated tap water. The American Chemistry Council has described shale gas as a 'game changer' for chemical manufacturers because of the potential it represents for low methane and ethane prices.
Weed killing project attracts BASF
German chemical giant BASF has signed up to a four year project to tackle Striga weed in Kenya and Nigeria. The company will partner with the the International Institute of Tropical Agriculture, the African Agricultural Technology Foundation (AATF) and the International Maize and Wheat Improvement Center (CIMMYT). Striga weed damages a wide range of crops, notably corn and cowpea. The organisers estimate that the project will increase yields for 250,000 individual farmers by 50 per cent for corn and 100 per cent for cowpea. Funding for the project will come from a grant from the Bill & Melinda Gates Foundation. BASF will provide R&D resources and access to its StrigAway corn seeds, which have been designed to combat Striga. The seeds have a gene that protects them from the herbicide Imazapyr. They are also coated in Imazapyr. When the seeds germinate, the Striga weed tries to attach itself, but is killed by the coating.
GREENTECH
Photovoltaics cheaper by half
US photovoltaics company Calisolar has won a $275 million government loan to help commercialise its silicon manufacturing process. The company says it can produce silicon for use in solar cells at less than half the cost of traditional processes by purifying metallurgical grade silicon. In addition, it says that, if using its process, the cost of equipment and plant construction is one sixth of what it would otherwise be.
IN BRIEF
Avandia pulled from US market
The US Food and Drug Administration (FDA) has finally decided to withdraw controversial anti-diabetes drug Avandia (rosiglitazone) from the market because of cardiovascular risks. In September 2010, the European Medicines Agency ruled it should be pulled and the FDA said it would 'significantly restrict' its use. Now, the FDA has decided it should go altogether.
J&J moves into Russian OTC
Healthcare giant Johnson & Johnson (J&J) has agreed to buy the over the counter (OTC) brands of Indian pharma company J B Chemicals & Pharmaceuticals in a deal worth $260 million (?160 million). It will make the purchase through Swiss subsidiary Cilag. Under the terms of the deal, J&J will market in Russia OTC brands relating to products for the treatment of coughs and colds.
Boehringer diabetes purchase
Another Danish drug company, Zealand Pharma, has signed a
376 million (?332 million) licensing deal with German pharma major Boehringer Ingelheim for diabetes and obesity drug candidates. Zealand will be eligible for up to
41 million in the first two years of the collaboration. Among other compounds, Boehringer will get rights to lead Zealand candidate ZP2929, an agonist of glucagon and glucagon-like protein 1 (GLP1). Boehringer's first diabetes drug, Tradjenta (linagliptin), was approved in the US in May.
AstraZeneca builds Russian site
UK pharma giant AstraZeneca (AZ) says it will establish a new R&D centre in St Petersburg, Russia. The centre will provide work for 30 people through local companies and organisations under an agreement with the St Petersburg government to be announced later this week. AZ says that its long term commitment to Russia will contribute $1.2 billion to the Russian economy over the next five years.
PET purchase
Mexican industrial group Alfa has signed a deal to buy the US polyethylene terephthalate (PET) business of PET manufacturer Wellman for $185 million in cash and assumed debts. PET is a thermoplastic polymer widely used in drinks bottles and other packaging applications.
PEKK sale
French chemical major Arkema is selling its business in medical products made from polyether ketone ketone (PEKK) to the founders of US company Oxford Performance Materials. The company got into PEKK when it bought Oxford Performance Materials in February 2009. Arkema says it will concentrate its PEKK activities on industrial products for use in for example the oil, gas and aerospace industries.
AkzoNobel boss to retire in 2012
AkzoNobel chief executive Hans Wijers has decided to step down after the company's 2012 annual general meeting. He will be succeeded by Ton B?chner, currently chief executive at Swiss engineering firm Sulzer, which makes most of its sales from industrial pumps.
Chemical worker dies in Australia
There has been a fatality at a plant in Australia belonging to agrichemical company Nufarm. According to news reports, the man involved was sprayed with phenol when the pipe he was working on burst, leading to severe chemical burns.
UK R&D site
Dutch chemical major AkzoNobel has opened a
7 million (?6.2 million) laboratory for research on fire protection coatings at its Felling site in the UK. The move will lead to the creation of about 40 new jobs in the area.