Animal testing amendments
The European parliament has voted in favour of 'watering down' its directive on the protection of animals used for scientific purposes - enabling researchers to continue conducting animal experiments to assess the safety of new drugs and chemicals. Last year, the European Commission proposed a range of measures to improve the welfare of the 12 million vertebrate animals used in experiments each year - half of which are used in drug development experiments, a third in biological studies, and the rest for disease diagnosis and cosmetics testing. However, as animal-free alternatives to many of the tests are still to be developed and validated, there was widespread concern that the original proposals would have forced animal research to be moved to locations where regulation of the experiments was less strict. This lack of valid alternatives is a particular problem for the cosmetics industry, as the seventh amendment of the EU cosmetics directive has now come into effect, making it illegal to test cosmetics on animals for skin irritancy, phototoxicity, corrosivity, percutaneous absorption, genotoxicity, ocular irritancy and acute toxicity.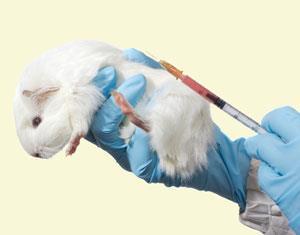 The amendments to the animal testing bill were drafted by Neil Parish, who believes 'it is essential that we balance the need to reduce and eliminate animal testing with the need to ensure that high quality research for new medicines for human health continues.'
The amendments, which still need to gain backing from the EU member states, encourage the development of alternative methods of testing that do not involve animals. 'This directive sets the framework to allow us to create an environment where animal testing is made redundant yet it will not impede scientists' work in tackling debilitating and terminal medical conditions,' says Parish. 'We all look forward to the day when we no longer need any animal testing. This new law is intended to make that day come far sooner.'
Matt Wilkinson
PHARMACEUTICALS
Botox gets 'black boxed'
Botox-maker Allergan has seen its operating profits slashed in half for the first quarter of 2009, falling to $82 million (?54 million) after sales fell 6.5 per cent to $1.01 billion while operating costs remained relatively flat.
The news that the US Food and Drug Administration (FDA) had approved the application by Ipsen and Medicis to sell Allergan's botulinum toxin (the active ingredient in botox) to treat cervical dystonia and glabellar cell lines was marred by the agency's request that Allergan adopt a 'black box' warning after infrequent reports of serious adverse events (SAE) that could be associated with the potential spread of the product from the site of the injection. The risk of SAE was found to be greatest in children treated for juvenile cerebral palsy but could also occur in adults treated for spasticy or cervical dystonia.
Novartis falls and preps flu vaccine
Swiss pharma giant Novartis has seen its first quarter revenues fall 6 per cent to $9.7 billion, which caused its operating profits to also fall 6 per cent to $2.3 billion. The results were affected by unfavourable currency effects, which masked a 12 per cent increase in sales of pharmaceuticals when measured in local currencies.
Meanwhile, Novartis has said it will use the results from a Phase II clinical trial of its pre-pandemic avian flu vaccine containing its MF59 adjuvant to help develop a vaccine against the swine flu virus. The study showed that MF59 boosted the effectiveness of Novartis' Aflunov avian flu vaccine to provide a broad immune response covering all known H5N1 antigenic variants.
Sanofi's pipeline shakedown
The world's fourth largest drugmaker, Sanofi-Aventis, has decided to axe 14 drugs from its pipeline as it looks to overhaul its research and development programme and sharpen its focus on those projects it believes will successfully reach market and help offset the loss of sales due to patent expiry. The move leaves the pharma giant with 51 projects still in clinical development - 21 of which are either in Phase III trials or have been submitted for regulatory approval.
The pipeline review was announced as part of its first quarter financial results release, which saw the company report that sales had increased 2.5 per cent to
7.1 billion (?6.3 billion) and operating profits increased 14.9 per cent to
2.8. billion.
Meanwhile, Sanofi has said it will spend
200 million to convert a French pharmaceutical factory to biotechnology - highlighting its desire to gain a strong footing in the biotech arena.
The company has also received a license to produce its seasonal trivalent influenza vaccine, Fluzone, at a new facility in Swiftwater, Pennsylvania, US. The $150 million facility will be capable of producing 100 million doses of the vaccine each year - trebling the company's current vaccine production capacity.
Cancer drugs fuel growth at Roche
Swiss pharma giant Roche has seen its first quarter revenues rise 8 per cent to SF11.58 billion (?6.7 billion). Much of the growth can be attributed to Roche's suite of cancer therapies, with Avastin (bevacizumab) leading the way with sales growing 30 per cent to SF1.49 billion. However, it's not all good news for the company as Genentech, recently bought by Roche, has voluntarily withdrawn its psoriasis drug Raptiva (efalizumab) from the US market after it was linked to the rare, and usually fatal, brain disease progressive multifocal leukoencephalopathy (PML). 2008 US sales of the drug amounted to some $108 million and Roche has said it expects to take a charge of around $125 million for its withdrawal.
Sales fall at Pfizer and Wyeth
The world's largest pharmaceutical company, Pfizer, has revealed that sales for the first quarter of 2009 slipped 8 per cent to $10.9 billion, but operating profits increased 7 per cent to $3.8 billion. The drop in sales is mainly due to increasing competition from generic manufacturers - one of the key reasons that it is in the process of buying biopharma firm Wyeth, which saw its sales fall 6 per cent to $5.4 billion during the first quarter. Wyeth ascribed the fall to the 'unfavourable impact of foreign exchange' which hid underlying revenue growth of 2 per cent.
Meanwhile, Pfizer has continued its push into regenerative medicine by teaming up with the UK's University College London (UCL) to develop stem cell-based therapies for ophthalmic conditions. It has also licensed patents from WARF (Wisconsin Alumni Research Foundation) that cover the use of human embryonic stem cells (hESCs) for the development of new drug therapies in the US.
AZ profits from statin sales boom
UK-based drug giant AstraZeneca (AZ) has seen its first quarter operating profits grow 40 per cent to $3.1 billion, despite sales staying flat at $7.7 billion, due to increases in sales being offset by exchange rate fluctuations. According to the firm, sales grew 7 per cent at constant exchange rates (CER).
Sales of its anticholesterol drug Crestor (rosuvastatin) increased 35 per cent at CER to $969 million and is still the only branded statin gaining market share - this time the growth is being driven by the very positive results gained from the JUPITER clinical trials.
GSK's profits plummet
The world's second largest drugmaker, UK-based GlaxoSmithKline (GSK), has seen its sales fall 5 per cent to ?2.3 billion. However, operating profits, before 'major restructuring' charges, fell 31 per cent to ?1.98 billion.
Strikingly, GSK's US drug sales fell 22 per cent to ?2.3 billion as generic competition tore into sales of many of its established brands. However, the company is hoping that new products will significantly boost sales in the second half of the year. Some of those will come from US dermatology expert Stiefel Laboratories, which GSK has bought in a deal worth up to
$3.6 billion.
According to GSK CEO Andrew Witty, the deal 'will create a new world-leading specialist dermatology business and re-energise our existing dermatology products'.
Swine flu fever
The swine flu pandemic has triggered healthcare systems around the world to beef up their stocks of antiviral medicines - especially now the virus has spread from Mexico to the US, Europe and Asia. Fortunately, the new influenza A (H1N1) strain is currently responsive to the antivirals made by Roche (Tamiflu) and GSK (Relenza). Unsurprisingly, the news has seen the share prices of Roche and GSK rise as sales of the drugs have soared. The news will come as a particular boost to Roche, which had seen sales of Tamiflu fall this year because many of the seasonal flu strains have become resistant to it.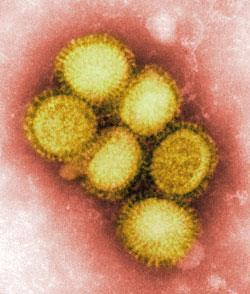 Meanwhile, scientists around the world are racing to create a vaccine against the strain, which is made up of pieces of human, swine, and avian viruses from North America, Europe, and Asia, according to researchers from Canada's National Microbiology Laboratory in Winnipeg and at the US Centers for Disease Control and Prevention in Atlanta, Georgia.
Recession hits pharma industry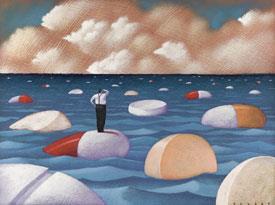 According to a report by pharmaceutical industry experts IMS Health the global pharmaceutical market is only expected to grow by 2.5-3.5 per cent during 2009, with global pharmaceutical sales topping $750 billion (?514 billion). This forecast is down 2 per cent on the forecast made by the company last October when it predicted worldwide sales would top $820 billion.
'We see the worldwide financial crisis contributing to record-low sales growth this year. The pharmaceutical industry is not recession-proof, but it is insulated to a greater extent than other industries where spending is more discretionary,' said Murray Aitken, senior vice president of Healthcare Insight at IMS.
The company expects to see sales from those countries where patients pay a high proportion of their drug costs, such as the US, China and Brazil, to see the slowest growth. In fact, IMS is predicting that the US pharma market, the world's largest, will contract by as much as 2 per cent.
'The economic crisis is adding another layer of complexity to an already challenging market environment,' said Aitken.
INDUSTRY
Merck KGaA's profit plunges
German chemical and pharmaceutical company Merck KGaA has seen its first quarter operating profits slump 64 per cent to
129.3 million, despite sales remaining flat at
1.8 billion. The company blamed the results on the drop in demand for liquid crystals used in flat-panel televisions - a market it dominates with a 70 per cent share. Operating profits from the liquid crystal division plummeted 89 per cent to just
13 million.
Despite its pharmaceuticals division seeing revenues increase 9.7 per cent to
1.4 billion during the quarter, the division's operating profits slipped by 9.3 per cent to
184 million as a higher gross margin failed to compensate for higher expenses.
AkzoNobel sees profit cut in two
Netherlands-based chemical company AkzoNobel has seen its revenues for the first quarter of the year fall 13 per cent to
3.2 billion and its operating profits fall 50 per cent to
142 million. However, the company believes the recession is starting to ease.
In a forward-looking move, the company has bought Kronochem's wood adhesives business to reinforce the position of its adhesives business in Eastern Europe - an area regarded as a primary growth region of the future.
MaterialScience drags Bayer down
German chemical and pharmaceutical giant Bayer has reported a mixed set of results, with its HealthCare and CropScience divisions both seeing increased sales. However, its MaterialScience division saw sales and profits slump, causing the group's total sales to fall 7.5 per cent to
7.89 billion and its operating profits to fall 27.6 per cent to
0.97 billion.
Bayer's HealthCare division saw sales grow 3 per cent to
3.8 billion and operating profits rise 19.9 per cent to
675 million. Its CropScience division saw similar gains, with sales increasing 7.2 per cent to
2.12 billion and operating profits growing 16.2 per cent to
609 million. However, the 34.9 per cent drop in sales from its MaterialScience division, which fell to
1.6 billion, led to an operating loss of
281 million for the division.
Dow sees 'bright spots'
US chemical giant Dow has seen sales fall nearly 40 per cent to $9.08 billion and operating profits fall over 98 per cent to $17 million. Despite the gloomy outlook, Andrew Liveris, Dow's chief executive, was upbeat. 'While we expect the recessionary environment to continue through the end of this year, we have seen a few bright spots and some moderation in the pace of decline in the industry,' he said.
The company has raised over $7 billion through a share offering and a corporate bond sale - much of which will be used to help pay off the bridging loan it used to buy Rohm & Haas.
DuPont to cut more jobs
DuPont has announced that it will make 2000 job cuts as part of the restructuring plans it announced in April. The move follows the company's decision in December 2008 to idle over 100 sites and slash its workforce by 2500 salaried and 4000 contractor positions. The plans are designed to increase its cost reduction plan from $730 million to $1 billion. It is also resorting to a strategy it used during the great depression and by asking salaried employees to take two weeks' unpaid leave.
The latest moves followed the company's announcement that its first quarter sales had fallen 17 per cent to $7.2 billion and operating profits had been cut in two, falling to $749 million. Sales to Europe and the Asia-Pacific region fell 28 per cent, while domestic US sales fell 9 per cent. DuPont's Agriculture and Nutrition segment saw sales grow 6 per cent while its other four divisions all saw sales slump.
BASF slashes jobs as recession bites
German chemical giant BASF has decided to take 'swift and decisive action' in the face of the continuing decline in demand for chemical products and will cut 2000 jobs by the end of the year - a move that will see the BASF shed around 2 per cent of its total workforce. The company had, until now, resisted the urge to follow the likes of Dow and DuPont in slashing jobs at the turn of the year, choosing instead to rely on asking employees to take holiday.
However, the fall in demand has led to a 23 per cent drop in the company's sales, which dropped to
12.2 billion for the quarter and caused operating profits to fall by 58 per cent to
985 million.
BASF's chairman, J?rgen Hambrecht, is yet to see any signs of a turnaround and despite the acquisitions of Ciba and Revus expects sales in 2009 to be lower than those in 2008.
Bayer blasted
The US Chemical Safety Board has stated in a preliminary report that a major explosion at Bayer CropScience's plant in Institute, West Virginia, last year was preventable. They found that deficiencies in the plant equipment and safety procedures, as well as inadequate training, caused the thermal runaway of the 'controlled' decomposition process of methomyl (an intermediate in the production of Bayer's Larvin insecticide), killing two operators and exposing staff and emergency services personnel to hazardous chemicals.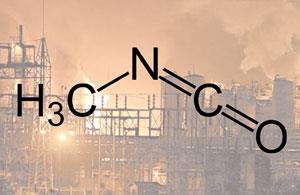 The accident occurred after an upgrade to the computer system controlling the reactors. Operators had not been adequately trained on the new system and had overridden safety systems to overcome inadequacies in the vessel heating system. A detailed investigation is ongoing; however, several members of Congress have called for a review of the company's use of methyl isocyanate (MIC) - the same chemical responsible for the deaths of thousands in Bhopal, India when it leaked from a Union Carbide plant in 1984. A tank of MIC narrowly escaped damage during the blast and the congressional investigation believes that had it been damaged, the consequences 'could have eclipsed' the 1984 disaster.
AGROCHEMICALS
Nine more to join the dirty dozen
At the beginning of May, experts from around the world gathered in Stockholm, Sweden, to discuss whether nine new chemicals should be added to the list of 12 persistent-organic-pollutants (POPS) banned toxic chemicals. The original 'dirty dozen' were listed for banning under an international pact known as the Stockholm Convention in 2001, because of their links to human nervous systems damage, causing cancer and disrupting the development of young children.
After four days of intense discussion, the nine new chemicals - which include several agrochemicals - were added to the banned list. The new additions include alpha hexachlorocyclohexane, chlorodecone, hexabromobiphenyl, lindane, pentachlorobenzene, perfluorooctane and a series of polybrominated diphenyl ethers.
EPA to start endocrine testing
The US Environmental Protection Agency (EPA) has announced the first 67 pesticides that it wants screened for endocrine disruption. Endocrine disruptors are chemicals that interact with and disrupt the hormones produced by the endocrine system, which regulates growth, metabolism and reproduction. The list has been drawn up to cover those chemicals that people are most likely to be exposed to, but will eventually be increased to include all pesticides.
'Endocrine disruptors can cause lifelong health problems - especially for children,' said EPA head Lisa Jackson.
Syngenta hit by weak dollar
Syngenta followed its record 2008 financial results with a 7 per cent increase in first quarter 2009 sales - if measured at constant exchange rates (CER). However, the strength of the US dollar caused the company's first quarter sales to drop 4 per cent to $3.6 billion. Sales of crop protection goods increased 8 per cent (CER) to $2.6 billion, while seed sales increased 3 per cent (CER) to $1.1 billion.
DuPont rounded-up
Monsanto has announced it is filing a lawsuit against DuPont, claiming it was unlawfully using its Roundup Ready herbicide tolerant technologies in soybeans and corn.
'As the saying goes, imitation is the sincerest form of flattery,' said Hugh Grant, chief executive of Monsanto. 'However, unlawfully taking technology is neither imitation nor flattery; it is unethical and wrong. A true technology company respects patents and its contractual agreements and delivers new products through its own innovation and honest collaboration. DuPont has failed on all counts.'
DuPont vice president James Borel has hit back at the claims, stating that 'Monsanto is trying to deny farmers access to alternative technologies at a time when farmers are struggling with weeds that are increasingly resistant to current Monsanto products.'
IN BRIEF
Actavis for sale sign taken down
The 'for sale' sign hanging over Actavis, one of the world's biggest generic drugmakers, has reportedly been taken down. The company's Icelandic billionaire owner, Bjorgolfur Thor Bjorgolfsson, had hoped to raise some
5 billion by selling the company, but it would appear that no-one has been willing to match the asking price.
Creon gets green light
Solvay has received formal FDA approval of its enzyme drug Creon to treat exocrine pancreatic insufficiency. The drug, which is made from pig glands, has been on the US market for so long that it was never required to undergo FDA approval. But in 2004 the agency declared that the safety of enzyme products needs to be proven by April 2010.
Merck slumps, but Schering ploughs on
Merck & Co.'s operating profits slumped 60 per cent to $1.78 billion, despite sales only slipping 8 per cent to $5.3 billion, during the first quarter of the year. Schering-Plough, soon to be part of Merck after it agreed to a $41 billion merger, saw sales fall 6 per cent to $4.39 billion although operating profits rose 250 per cent to $0.93 billion.
Lilly bucks the trend
Eli Lilly appears to be breaking all the trends, with first quarter revenues increasing 5 per cent to $5.0 billion and operating profits increasing 69 per cent to $1.75 billion after its acquisition of ImClone last November. Strikingly, the company's US sales grew 13 per cent to $2.87 billion while sales to the rest of the world fell 4 per cent to $2.17 billion.
Sabic's loss
Saudi Basic Industries Corporation (Sabic) has reported a net loss for the quarter of Riyal 970 million (?180 million) compared to a net income of Riyal 6.9 billion last year, due to the 'continued decline in prices for most petrochemical products and metals'.
BASF opens fuel cell facility
BASF has opened its BASF Fuel Cell production facility in Somerset, New Jersey, US, to make the heart of combined heat and power fuel cells. Inside the high-temperature Membrane Electrode Assembly (MEA) units, hydrogen and air react to make water while generating electrical power and heat.
Sustainable hydrogen
The Linde Group is to build a demonstration plant in Leuna, Germany, which will convert glycerine into hydrogen fuel. Glycerine, a by-product of biodiesel production, will be reprocessed into a H2-rich gas mix that can be fed into the existing Leuna plant to be purified and liquefied.
Misubishi and Sinopec forge forward
Japan's Mitsubishi Chemical and China's Sinopec are forming a strategic petrochemicals partnership to lower costs as well as expand market share. The companies are already working together to make the polypropylene compounded resins used to make bumpers and panels for cars and are also building a bisphenol A plant and a polycarbonate plant in China to supply the materials needed to make DVDs and car headlights.
Sales at Lanxess and Rhodia slump
Weak underlying demand due to the recession has caused sales at Lanxess to drop 31 per cent to
1.0 billion during the first quarter of 2009, causing operating profits to slip to a
1 million loss compared to a profit of
145 million in the previous year. Rhodia also saw a severe contraction in sales, which fell 22.5 per cent to
920 million, causing the French firm to post an operating loss of
91 million.