Industry news, March 2011
PHARMACEUTICAL
Venom kits for drug discovery research
Drug discovery companies can now buy venom kits to help them find new avenues of investigation by high throughput screening. Each kit from Swiss company Bachem is a plate with a series of wells - each well contains peptide fragments from the venoms of deadly creatures, such as the Sydney funnel-web spider (Atrax robustus), the red fire ant (Solenopsis invicta) and the common death adder (Acanthophis antarcticus). A typical kit might contain 24 venoms from: six snakes, three spiders, three scorpions, two cone snails, two toads, two sea anemones, two soft corals, a jellyfish, an ant, a hornet and a wasp. Customers can by off-the-shelf or bespoke selections.
The kits are the result of collaboration between Bachem and private company Artheris, which offers 400 venoms and 200 insect hemolymphs through its Melusine collection.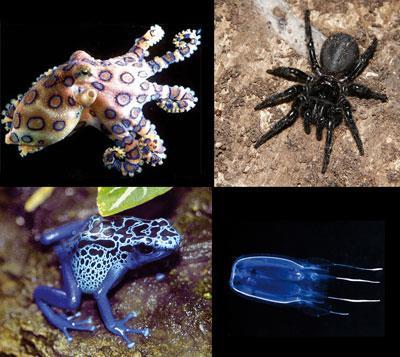 The use of venoms in the early stages of drug development is not new. Indeed, there are several drugs derived in some way from venoms on the market already, including Capoten (captopril) for the treatment of high blood pressure, analgesic Prialt (ziconotide) and Byetta (exenatide) for the treatment of diabetes.
Venoms are attractive to the pharma industry because of their highly potent biological effects, explained Lester Mills, Bachem chief marketing officer, at speciality chemical tradeshow Informex in Charlotte, US. This raises the possibility of more powerful drugs that might be used in smaller doses.
Andrew Turley
AstraZeneca halts zibotentan trial
Pharma giant AstraZeneca has announced that the Phase III trial of zibotentan, Enthuse Study 15, for the treatment of non-metastatic castrate resistant prostate cancer (CRPC), will be stopped. A review by the independent data monitoring committee showed that zibotentan did not significantly improve overall survival and was therefore unlikely to benefit patients.
Zibotentan tablets work by blocking the endothelin pathway. As prostate cancer advances, the pathway becomes uncontrolled and the cancer spreads. By blocking the endothelin A receptor, zibotentan can slow tumour growth.
Arena cuts 66 jobs
US company Arena Pharmaceuticals has said it will cut its US workforce by about 25 per cent, equivalent to 66 employees, by the end of March. The move will cost the company $3.8 million (?2.4 million) in one-time costs, but it could save $13.5 million per year in the long term. The Arena anti-obesity candidate, Lorqess (locaserin), was refused entry to the US market in October 2010. Arena sold commercialisation rights to Japanese pharma company Eisai for $1.37 billion upfront plus other terms in July 2010. The company expects to resubmit its application to the US Food and Drug Administration (FDA) by the end of 2011.
GSK sets $2.2bn legal charge
UK pharma major GlaxoSmithKline (GSK) has revealed that it plans to record a ?2.2 billion legal charge in the fourth quarter of 2010, money set aside to pay for ongoing legal disputes. According to the company, the charge is primarily intended to cover investigations into the anti-diabetes drug Avandia (rosiglitazone), a former blockbuster. In September, the EU decided it should be withdrawn from the market and the US restricted its use. The pundits have said the charge is higher than was expected, but a prudent approach is probably a sound strategy - the respectable GSK pipeline should enable the company to weather the storm.
Roche skin cancer candidate results
Swiss drug maker Roche says that its Phase III study of RG7204 for the treatment of skin cancer has returned 'promising results'. The Brim3 study included 675 patients with metastatic melanomas - skin cancer that has begun to spread to the rest of the body - and a mutation in a gene called BRAF, which plays a role in cell proliferation. Mutations in residue 600 of the BRAF protein are found in 50 per cent of melanomas. The researchers found that RG7204 increased overall survival, according to Roche. Full data will be presented at a medical meeting later this year.
RG7204 is an oral small molecule candidate taken orally designed to inhibit the mutated form of the BRAF protein from US drug discovery company Plexxikon. In 2006, Roche agreed to pay $40 million upfront and $6 million in research funding, plus up to $660 million for milestones passed, to team up with the company on the candidate.
US committee fails florbetapir
A US Food and Drug Administration (FDA) committee has voted against recommending approval of Amyvid (florbetapir), a molecular imaging tool from US drugmaker Eli Lilly. Amyvid is for positron emission tomography (PET) detection of beta-amyloid plaque in the brain, which is thought to be linked to Alzheimer's disease. Lilly acquired the technology when it bought Avid Radiopharmaceuticals in December 2010 in a deal worth
up to $800 million. A decision from the FDA will follow.
Amgen pays $1bn in BioVex deal
US biotech Amgen has agreed to buy BioVex, a privately held biotech in a deal worth up to $1 billion. BioVex is developing cancer vaccine OncoVex, which is in Phase III trials for the treatment of metastatic melanoma and cancer of the head and neck. Amgen will pay $425 million in cash when the deal closes and up to $575 million in potential milestone payments.
Novartis buys Genoptix for $420m
Swiss pharma company Novartis has agreed to buy US diagnostic services company Genoptix for $470 million (?300 million), equivalent to $25 per share, in cash. According to Novartis, the offer represents a premium of 39 per cent over the Genoptix 'unaffected' share price on 13 December 2010. Genoptix specialises in diagnosing cancer in bone marrow, blood and lymph nodes. It employs 500 staff and in 2009 made sales of $184 million. The Genoptix board has unanimously approved the transaction and will recommend stockholders tender their shares.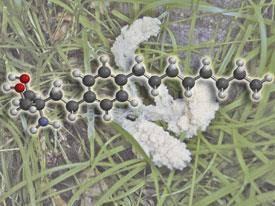 Meanwhile, oral multiple sclerosis (MS) drug Gilenya (fingolimod) from Novartis has won a positive opinion from an EU advisory committee and approval in Switzerland and Australia. Gilenya was granted US marketing approval in September 2010, beating into second place cladribine, an oral MS drug from Merck KGaA that so far has struggled to get past regulators. In September 2010, a European Medicines Agency committee voted against recommending it for MS marketing approval. The Novartis drug is the first in a new class called sphingosine 1-phosphate receptor (S1PR) modulators, which are thought to prevent damage to the central nervous system by slowing the movement of white blood cells in key regions of the body.
Allegra over the counter from now
Antihistamine Allegra (fexofenadine) from French drugmaker Sanofi-Aventis has been approved for over-the-counter sale in the US from March this year. The drug made 2009 sales of $730 million, representing a 2.5 per cent decrease compared with 2008. Generic versions entered the market in November 2009.
Valeant spends
350m generics
Canadian pharma company Valeant is set to buy PharmaSwiss, a private generics manufacturer, for
350 million (?290 million). In addition, Valeant will pay up to
30 million to certain PharmaSwiss shareholders for milestones reached. PharmaSwiss operates in nineteen countries in Central and Eastern Europe, and in 2010 it made sales of
180 million.
It says it has been growing at 20 per cent per year over the last five years. Valeant operates primarily in neurology, dermatology and generics.
Positive EU opinion for GSK
Anti-epilepsy candidate retigabine from GSK has won a positive opinion from an EU committee that says it should be granted marketing authorisation. The candidate is known as ezogabine in the US, where its application for approval stalled in November 2010 due to 'non-clinical' reasons. Retigabine was developed by Valeant, which licensed the candidate to GSK in 2008 in a deal worth up to $820 million. The first-in-class candidate is thought to work by opening neuronal potassium channels, which play an important role in epilepsy.
Syngas chemicals
US company Waste Management has agreed to study and advance technology and manufacturing processes from sustainable chemicals company Genomatica. The companies aim to produce intermediate and basic chemicals from syngas made from municipal solid waste.
Third 2010 diet drug rejected
The US Food and Drug Administration (FDA) has turned away Contrave (naltrexone, bupropion) for the treatment of obesity. In 2010, three obesity candidates looked promising: Contrave from US biotech Orexigen, Qnexa (phentermine, topiramate) from Vivus and Lorqess (lorcaserin) from Arena (see Chemistry World, October 2010, p12). But all three have now been refused market entry. Contrave received a positive opinion from an FDA committee in December 2010, but the FDA has now gone against this, raising concern about cardiovascular risks. In September 2010, Japanese pharma company Takeda paid $50 million (?31 million) upfront for marketing rights to Contrave. In recent years, pharma companies have struggled to get past regulators, who seem to have grown wary of side effects.
US brand erosion is sector problem
The US will be the region hit hardest by erosion of the branded small molecule drug market by generic competition, according to a new report. Cheaper generic alternatives are becoming available as patents for key drugs expire, making it harder for drugmakers to recover money spent during drug development. UK market research company Datamonitor said that on average US sales fall 72 per cent in the six months following the appearance of generic competition.
Meanwhile, global trends are more complicated. In China, for example, patent expiries have little if any impact because brands face generic competition from the outset. Erosion is greatest for infectious disease, oncology and cardiovascular small molecule brands, and is greater in the market for hospital use than the wider retail market.
CHEMICAL
Biofuel proteins found in cow bugs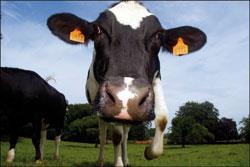 Researchers have found, in the microbes living in the digestive systems of cows, genes that could improve the production of biofuels. (M Hess
et al, Science
, 2011, 331, 463, DOI: 10.1126/science.1200387) They used DNA sequencing to find 28,000 genes and 90 proteins that break down cellulosic plant material, something that is hard to do efficiently by artificial means. 'The paucity of enzymes that efficiently deconstruct plant polysaccharides represents a major bottleneck for industrial-scale conversion of cellulosic biomass into biofuels,' the researchers say in their paper.
Access to biomaterials
According to the European Chemical Industry Council (CEFIC), European Union (EU) agricultural policy is limiting access to renewable feedstocks such as bioethanol and animal fats for chemical firms. In order to make the chemical industry more sustainable and competitive, it says access to renewable feedstocks should be improved. But little progress has been made since a recommendation two years ago to increase use of biomaterials to make chemicals.
New lithium-ion battery team
Japanese companies Ube Industries, which makes chemicals, and Hitachi Maxell, which makes consumer electronics, have agreed to establish a joint venture for lithium-ion battery separator films. Such films are key components in lithium-ion batteries, providing a physical barrier that stops the electrodes touching but allows ions to flow between them. Ube makes separators using a dry process to form a multi-layer of polyethylene and polypropylene in a microporous structure. Together, the companies have developed a way to form a coated film with inorganic fine particles on the multi-layer. The technique incorporates thin film coating technology that Hitachi Maxell developed for magnetic tape production. According to the companies, the coated film reduces 'heat shrinkage' during abnormal heat generation, which helps to prevent short circuits and thereby increases the safety of the batteries. The new company will be called Ube Maxell and be based in Kyoto, Japan. It will be established using ?150 million (?1 million). Ube will own a 51 per cent stake - Hitachi Maxell a 49 per cent stake.
DSM makes Russian move
Dutch life and material sciences company DSM is planning two joint ventures in Russia with Russian chemical company KuibyshevAzot (KA). The two companies will work together on the marketing and selling of engineering plastics in Russia and nearby states and production of engineering plastics at a site in Togliatti, Russia. Under the terms of the deal, DSM cyclohexanone technology will be integrated with KA activities at the Togliatti caprolactam plant and KA will be granted a license to use DSM fibre intermediates technology for the production of cyclohexanone. Caprolactam is used to make polycaprolactam, also known as nylon 6, which is widely used as a base for synthetic fibres, including for example textiles, ropes and brush bristles. DSM also intends to acquire an 80 per cent stake in the engineering plastics compounding plant at the Togliatti site. It says this will make it 'the first western [polycaprolactam] supplier with its own manufacturing presence in Russia and the Commonwealth of Independent States'. The companies have not disclosed financial details. KuibyshevAzot employs 5300 staff and made sales of RUB16 billion (?300 million) in 2009.
Green glue
German chemical company BASF says it has won certification for 'the first compostable water based adhesive'. According to the company, in its composting tests, at least 90 per cent of the glue was broken down after 70 days. Possible applications include bags for potato crisps and chocolate bar wrappers.
US loans $405 million to biofuels
The US Department of Agriculture has awarded $405 million (?250 million) in loans to three cellulosic ethanol projects. The largest loan, of $250 million, will go towards a biorefinery from US company Coskata that will use woody biomass to make ethanol. In addition, Canadian biofuel company Enerkem will receive $80 million for a biorefinery that uses municipal solid waste and Ineos New Planet BioEnergy - a joint venture of UK chemical major Ineos and New Planet Energy - will receive $75 million for a biorefinery that uses vegetable, yard and wood waste, as well as municipal solid waste.
Celanese invests $600bn in ethanol
Technology and materials company Celanese says it is planning to build two new ethanol production plants in China: one in Nanjing and the other in Zhuhai. It says it will spend $600 million on the plants.
Ineos refineries win PetroChina deal
Chinese oil companyPetroChina has offered $1 billion (?620 million) for a 50 per cent stake in the European petrochemical refining business of UK chemical company Ineos, including the refineries at Grangemouth, Scotland, and Lav?ra, France. The deal will comprise two joint ventures, one covering trading and one covering refining. Ineos says it will 'improve the long-term sustainability of the Ineos refineries, enhance security of supply for customers and secure jobs and skills in both the UK and France'. There will be a period of employee consultation before a binding agreement is signed.
The Grangemouth refinery has a capacity of 210,000 barrels of oil per day and produces a range of chemicals including ethanol, olefins and polymers. It hit the UK headlines in 2008 when workers went on strike over changes to the pension scheme, leading to public concern over the potential for fuel shortages.
US funding for biofuel catalyst
US start-up NextCat has received $250 000 in seed funding from member organisation Automation Alley. NextCat is looking to commercialise catalysts for producing biodiesel from feedstocks that are cheaper than those typically used, including waste vegetable oil, animal fats and corn oil. The calcium-lanthanum metal oxide catalysts were developed by a team at Wayne State University in Detroit, US. According to the company, over 80 per cent of the biodiesel plants in the US are currently not in use because they cannot produce biodiesel profitably.
Most innovative state in the EU?
Sweden leads Europe on innovation according to a new report from the European Commission. It is followed by Denmark, Finland and Germany, all of which are well above the average. The UK ranks fifth. Taken as a whole, Europe is apparently failing to close the gap between itself and the main international competitors: the US and Japan. Meanwhile, Brazil is making steady progress and China is catching up rapidly. The data suggest that the European problem lies primarily in the private sector, where the EU is producing fewer high impact patents than the US and Japan.
Aditya Birla buys into carbon blacks
Indian group Aditya Birla has agreed to buy the Columbian Chemicals Company - which is based in the US - from merchant banking firm One Equity. Columbian makes carbon blacks, which are used in a wide variety of products, but primarily tyres. In September 2010, German chemical company Evonik signalled its intention to offload its carbon black business - the second largest in the world, according to the company. The Evonik carbon black business employs 1700 people and makes annual sales of about
1 billion (?840 million).
Micro bits for hydrogen storage
UK speciality chemical company Thomas Swan & Co has invested in a new company that is developing micro fibres and beads for the storage of hydrogen as fuel. Cella Energy is a spin-out from the Rutherford Appleton Laboratory, part of the UK Science & Technology Facilities Council. The company says the micro fibres, each 30 times smaller than a human hair, form a tissue-like material that is safe to handle in air and contains as much hydrogen for a given weight as the high pressure tanks currently used. Meanwhile, the micro-beads can be poured and pumped.
IN BRIEF
Afinitor against pancreatic cancer
Phase III trials of Novartis anti-cancer drug Afinitor (everolimus) have shown that it extends progression-free survival in patients with advanced pancreatic neuroendocrine tumours (NET). The drug targets a protein that acts as a regulator of tumour cell division, blood vessel growth and cell metabolism.
Public rat genome database
Sigma Life Science, the biological products and services business of Sigma Aldrich, has teamed up with Cofactor Genomics to sequence six genomes of the most widely used strains of rat. Cofactor Genomics is set to generate and analyse sequence data using 'next-generation' sequencing techniques, while Sigma will provide the samples and host a new free public database in late 2011 that will include genomic information and analysis tools. The Brown Norway is the only strain of rat with a high quality draft sequence available at present, but the sequence does show that the rat has nearly every gene implicated in human disease.
Bayer in Indian joint venture
German pharma and chemical group Bayer and Indian company Zydus Cadila have agreed to create a new company in India called Bayer Zydus Pharma. Each company will have a 50 per cent stake in the joint venture and equal representation on the management board. Bayer says it is looking to strengthen its position in the Indian pharma market. About 600 employees will transfer to the new company from the parent companies.
Teva buys Peruvian generics firm
Israeli generics firm Teva has said it will buy Corporacion Infarmasa, a pharmaceutical company based in Peru, from the two investment companies that own it. Teva already owns a company based in Peru: Corporacion Medco. Infarmasa makes generics, including corticosteroids, antihistamines, analgesics and antibiotics, at two sites in Lima. Financial details were not disclosed.
Solutia to sell rubber chemicals
Speciality chemicals company Solutia has announced that it has sold its dithiocarbamates and tetrabenzylthiuram disulfide businesses to Performance Additives Europe, a subsidiary of Behn Meyer Chemical Holding for $26 million.
Dow $10 million nature project
US chemical major Dow will pay $10 million over the next five years to fund a project with conservation organisation the Nature Conservancy. The project will examine how Dow operations 'rely on and affect nature'. In 2009, the Nature Conservancy received $28 million from corporate sponsors.
IndianOil LanzaTech biofuel
Indian oil major IndianOil and New Zealand clean energy technology company LanzaTech, have agreed to collaborate on the integration of technology that will enable IndianOil to produce fuel grade ethanol from waste gases. As a part of the deal, IndianOil will evaluate the LanzaTech fermentation technology, in which gas mixtures containing carbon dioxide are scrubbed, cooled and sent to a bioreactor, where the carbon components are used as food sources for the microbes producing liquid biofuel.
AkzoNobel paper project in Brazil
Dutch chemical group AkzoNobel has said it is investing €90 million in a new paper chemicals plant under construction in Brazil. The plant will be operated by the Akzo pulp and paper chemicals business, Eka Chemicals, and will supply 'the world's largest pulp mill'. Akzo says the 15-year agreement represents its biggest investment in Latin America so far. It will involve supplying and storing all the chemicals for the 1.5 million tonnes per year mill being built in Tr?s Lagoas City.