Sanofi splashes the cash in Latin America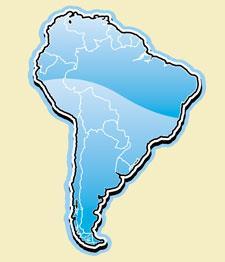 Sanofi-Aventis has gone on a South American shopping spree, buying two generics companies within the space of a week - and in the process has become Latin America's leading generics manufacturer. On 2 April, the French pharmaceutical giant announced that it was buying Mexican generics maker Laboratorios Kendrick for an undisclosed amount. Less than a week later, Sanofi said it had agreed to buy Brazil's third largest pharmaceutical firm, Medley, for Real1.5 billion (?465 million).
Kendrick's sales of analgesics, antihistamines, anti-infectives, cardiovascular and central nervous system drugs amounted to Peso500 million (?25.6 million) in 2008 - around 15 per cent of the Mexican generic market. And with Medley currently holding a 12 per cent share of the Brazilian generics market, Sanofi appears to be cementing its position as the number one pharmaceutical company in Brazil. According to the firm the Brazilian generics market has been growing at 20 per cent a year, and forecasts suggest this is likely to continue.
The deals continue Sanofi's strategy to build-up on growth platforms, accelerate sales and further extend its pharmaceutical portfolio in emerging markets, as well as continuing its expansion in the generics market. These two deals follow Sanofi's February purchase of Czech generics maker Zentiva for
1.8 billion (?1.6 billion).
Meanwhile, Sanofi has also bolstered its onology pipeline. Less than a week after buying Medley, the pharma giant announced plans to acquire US cancer expert BiPar Sciences in a deal worth up to $500 million (?338 million). The company is developing a new way of killing cancer cells using PARP (poly ADP-ribose polymerase) inhibitors, which prevent cancer cells from repairing their DNA. Its most advanced candidate is in Phase II trials for breast cancer.
Matt Wilkinson
CHEMICAL INDUSTRY
LyondellBasell to make deeper cuts
The world's third largest petrochemical company, LyondellBasell, has increased its cost-reduction target to
$700 million (?469 million) a year by the end of 2010 - up from the $200 million a year of savings that were planned when Basell bought Lyondell in December 2007 for $20.1 billion. In February, a failure to renegotiate sizeable debts caused the company to put its US operations into Chapter 11 bankruptcy.
The new plans have increased the number of job cuts from 2500 to 3000 full times jobs (17 per cent of its workforce) and 2000 contractor positions (30 per cent of the total). The plans also include the closure of some 20 offices and research and development sites, and the closure of 10 or more manufacturing plants - many of which have already been shut.
According to Susan Moore, a spokesperson for the company, the firm is on track with its plans to come out of bankruptcy by the end of the year.
BASF gets all clear to buy Ciba
BASF has received clearance from US antitrust regulators to complete its $5.1 billion purchase of Swiss dye and chemical maker Ciba. The approval follows the EU's clearance of the deal last month and contains no conditions beyond those required by the European Commission - namely the sale of all assets and intellectual property for the production of two pigments used in automobile paint and building materials.
Meanwhile, the German firm has opened a new vehicle emissions catalyst centre in Krasnogorsk near Moscow, Russia. The centre has been opened following Russia's decision to adopt EU emissions standards.
Sasol offers condolences
South African petrochemicals giant Sasol has had a fatal fire at a blending station at its Sasol Secunda facility - the largest synthetic fuels facility in the world. The company was quick to offer its condolences to the family of Piet Smith, the senior process controller who died in the accident.
'We are shocked and saddened by what has happened and our hearts go out to the family and friends of our colleague, as well as the families of Mr Sindane and Mr Du Preez, also injured in the fire,' said Pat Davies, Sasol chief executive.
Dow divests after R&H buy
Dow has started to sell off various assets in a bid to raise some $4 billion and pay off the $9.5 billion short term loan it used to buy Rohm & Haas.
As soon as Dow had completed its takeover of Rohm & Haas, it announced it was selling off Rohm & Haas' Morton International subsidiary to German salt producer K+S Aktiengesellschaft for $1.68 billion. The deal will make K+S the largest salt producer in the world and will reduce the former BASF subidiary's exposure to the volatile prices of potash fertilser.
The all-cash deal will help fill the hole left in Dow's balance sheet after the state-owned Kuwait Petroleum Company scuttled their $17.4 billion K-Dow joint venture in December.
Wacker expects rougher waters
Wacker Chemie has warned investors that it is preparing for recession, despite achieving record annual sales of
4.3 billion (?3.8 billion) - with 78 per cent of these coming from international sales. The 4 per cent increase in net income for the year to
438 million failed to match the company's 14 per cent increase in sales.
'Following a record year in 2008, we are going to experience significantly rougher waters,' said Rudolf Staudigl, Wacker's chief executive. 'Although 2009 won't be an easy year, we will continue our long-term growth strategy. We intend to maintain our high level of investments in 2009 so that we can tap into growth potential, especially in the solar sector.'
Evonik cuts costs
German chemical company Evonik is introducing a
500 million a year cost-cutting programme to 'weatherproof' the group from the economic downturn. The firm saw sales rise 10 per cent to
15.8 billion in 2008, but pre-tax profits fell 57 per cent to
502 million. While the firm is anticipating that '2009 will bring considerably lower sales' and that it 'does not expect the economy to pick up rapidly', Klaus Engel, Evonik's chairman, insists that the firm is 'well-positioned to master this unprecedented recession'.
The cuts are aimed at optimising the company's infrastructure and the firm has not cut any jobs, preferring instead to ask 3000 workers to work short weeks. Additionally, the firm has said it will not cut its research and development plans, with Engel insisting that 'research and development are important drivers of profitable future growth'.
US pharma sales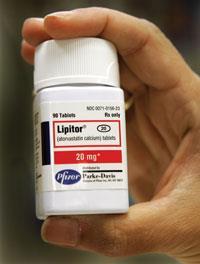 © AP PHOTOS
Pharma industry analysts at IMS Health have released their latest report on US prescription drug sales. The 2008 figures reveal that Pfizer was still the biggest player in this field - but no longer by very much.
The data also show that while Pfizer's blockbuster statin Lipitor still earns more than any other drug in the US, its sales fell from $8.1 billion (?5.7 billion) in 2007 to $7.8 billion in 2008, as the number of prescriptions for drug fell from 65.1 million to 57.9 million. Over the same period, prescriptions for generic competitor simvastatin rose from 47.7 million to 66.7 million.
The second biggest earner was Nexium, AstraZeneca 's heartburn drug, which made $5.9 billion in the US, followed by Bristol-Myers Squibb's blood thinner Plavix, which made $4.9 billion.
PHARMACEUTICAL
FDA gets tough on unapproved drugs
The US Food and Drug Administration (FDA) has warned nine companies to stop manufacturing 14 unapproved narcotic drugs that are widely used to treat pain. Boehringer Ingelheim Roxane; Cody Laboratories; Glenmark Pharmaceuticals; Lannett Company; Lehigh Valley Technologies; Mallinckrodt; Physicians Total Care; Roxane Laboratories; and Xanodyne Pharmaceuticals were all warned that they may be subject to enforcement action if they do not stop manufacturing and distributing unapproved products that contain morphine sulfate, hydromorphone or oxycodone.
Pfizer's new focus
Pfizer has announced how it plans to organise its research efforts if its proposed $68 billion takeover of Wyeth gets clearance from US antitrust regulators, who have just asked the pharma giant for more information about the deal.
The new structure will see the merged company's research and development efforts split in two, with one half focusing efforts on searching for small molecule drugs and the other searching for biologics.
'Creating two distinct, but complementary, research organisations, led by the top scientist from each company, will provide sharper focus, less bureaucracy and clearer accountability in drug discovery,' said JeffreyKindler, Pfizer's chief executive.
The move to incorporate so many of Wyeth's managers in the merged company's structure may mean that the planned 20,000 job cuts may be more evenly distributed than in most mergers, where the majority of jobs are lost from the acquired company.
Meanwhile, Pfizer has agreed to pay ?50 million to the Nigerian state of Kano to settle a lawsuit, which alleged the company had improperly conducted a clinical trial of its antibiotic Trovan (trovafloxacin). The authorities in Kano claimed the trial, conducted in 1996, caused the death of 11 children.
GSK gets AZ Tika clearance
The Swedish competition authority has approved GlaxoSmithKline's (GSK's) deal to buy AstraZeneca's AZ Tika consumer healthcare business - and continues GSK's push to expand its geographic reach and diversify its revenue stream.
The deal will see GSK pay SKr1770 million (?146 million) for the company, which sells over-the-counter drugs including the analgesics Alvedon and Reliv, Nezeril for decongestion, Miniform for gastrointestinal disorder and the iron deficiency treatment Duroferon. In total, the product portfolio recorded revenues of ?27 million in 2007.
DuPont expects photovoltaic growth
DuPont is expecting to triple its annual photovoltaic sales to more than $1 billion (?680 million) in 2012, and expects the market to experience double-digit growth from $30 billion to $70 billion by 2013.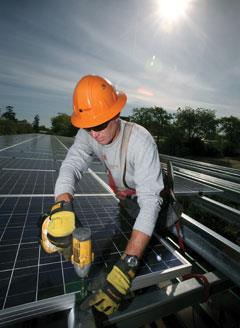 © DUPONT
'Photovoltaic technology is in its infancy and the opportunities in this market are extensive,' said David Miller, group vice president of DuPont Electronic and Communication Technologies. 'DuPont is uniquely positioned to bring new, advanced technologies for future growth in traditional crystalline silicon and emerging thin film photovoltaic segments.'
The company also expects to start producing cellulosic ethanol on a commercial scale next year through its collaboration with Danish ingredients group Danisco. The companies teamed up in May 2008 in an attempt to win the race to commercialise the technology.
J&J to avoid biosimilars
According to Audrey Phillips, executive director of public policy for Johnson and Johnson (J&J), the company has no plans to enter the 'biosimilar' or 'follow-on-biologic' market, especially while Congress is considering several bills that would create a regulatory pathway for biogenerics in the US. Phillips didn't rule out a move into the area in the future, but noted that the Waxman biogenerics bill currently under consideration by US Congress gives a five-year market exclusivity period that is 'far from sufficient'. Instead, the company is backing the Barton and Eshoo bill, also under Congressional consideration, which would give 12 years of exclusivity before follow-on biologics could enter the market.
The company's support for the Barton and Eshoo bill is far from surprising as its biological inflammatory treatment Remicade (infliximab) had sales of $3.7 billion last year.
Plavix fines
Bristol-Myers Squibb has agreed to pay $2.1 million to settle an enquiry by the US Federal Trade Commision about claims the company made to the FTC over its deal with Canadian generics manufacturer Apotex to delay the introduction of a generic competitor to its blockbuster blood-thinning drug Plavix.
BMS had already settled with the New York attorney general's office over the same matter in December, at a cost of $1.1 million. The federal settlement brings to an end a series of state and federal investigations into the company's negotiations with Apotex, and spokeswoman Laura Hortas said that 'the company is glad to put the matter behind it'.
Novartis cancer drug approval
The US FDA has approved Novartis' oral anticancer drug Afinitor (everolimus) for the treatment of patients with advanced renal cell kidney cancer whose disease has progressed after treatment with other cancer therapies. Afinitor targets the mTOR (mammalian target of rapamycin) protein, which acts as a central regulator of tumour cell division, blood vessel growth and cell metabolism. By blocking this protein the drug disrupts cancer cell growth, division and metabolism.
FDA gives Multaq the ok
An FDA review team has said the agency should approve Sanofi-Aventis' heart rhythm disorder drug Multaq (dronedarone). The disorder, atrial fibrillation (AF), is the leading cause of hospitalisation for arrhythmia in the US and represents one third of arrhythmia hospitalisations in Europe. However, the team did advise the agency not to approve claims that the drug 'prevents deaths', even though one main study showed a combined reduction in hospitalisation and deaths.
Roche drug linked to 15 deaths
Roche and its Japanese partner Chugai, in which the Swiss firm holds a 60 per cent stake, have admitted that their rheumatoid arthritis drug Actemra could have been a 'causal factor' in the death of 15 patients in Japan. The patients were taking part in a post-approval trial that included some 5000 people - 200 of which suffered extreme side effects such as pneumonia and severe fever. The drug is currently licensed in Japan and Europe, but the US FDA has requested further animal studies to investigate the drug's mechanism as it works by blocking a new target - the protein IL-6.
And there was more bad news for the Swiss pharma giant. Just a week after it completed its acquisition of Genentech, it was announced that a Phase III lupus nephritis clinical trial conducted by Genentech and Biogen Idec had failed to meet its primary endpoint. The study was designed to see if a combination of Rituxan, mycohenolate mofetil and corticosteroids could improve kidney response in patients suffering from what Hal Barron, chief medical officer at Genentech, describes as a 'a complex and serious disease'.
But according to media reports these may be the least of Roche's problems, as its $95 per share acquisition of Genentech has made many of its key employees - who are also major shareholders - so wealthy they could be hard to keep hold of. For example, Genentech's chief executive, Art Levinson, has amassed more than five million shares during his time at the company.
Nevertheless, Roche has continued its spring spending spree by acquiring automated cell analysis instrument maker Innovatis for
15 million to bolster its Diagnostics division.
Mosaic's sales slump
Agrochemical company Mosaic has reported an 36 per cent drop in its revenues for the quarter ending 28 February 2009, with revenues falling to $1.37 billion (?930 million). Higher raw material costs and falling phosphate prices caused its net income to fall 89 per cent to $58.8 million for the quarter compared to the same period last year.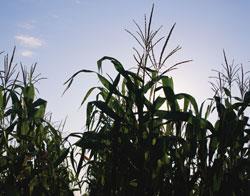 © PHOTODISC
'Despite the turmoil in commodity markets, we remain confident that long-term agricultural fundamentals are excellent. This is a self-correcting cycle because demand for crop nutrients can only be deferred for so long,' said Jim Prokopanko, Mosaic's chief executive.
'Large crops are still required to secure the world's food supply and crop nutrients will play an essential role in achieving that objective. We are well positioned financially and strategically to serve our customers and create value for our shareholders,' he added.
ENERGY
Shell drops renewables
Dutch oil giant Shell has said it will no longer invest in renewable energies such as wind, solar and hydroelectric power because they are no longer economically viable. Speaking at the company's strategy update, Shell's chief executive, Jeroen van der Veer, said: 'these are testing times in the oil and gas industry. Whilst short-term measures are important, we keep our long-term perspective, and continue to believe that energy needs over the long term provide a positive context for Shell's investment programmes today'.
However, while the majority of investment would be made in new oil and gas fields, liquified natural gas and increasing its refining and downstream gas to liquid projects, there would be some investment in biofuels.
Van der Veer also said that he expects Shell's R&D budget, which is currently ?926 million a year and 'by far the highest of the oil majors', to fall in the future.
Venice looks to a greener future
Venice's seaports are going green and building Italy's first algal power plant in an effort to become self-sufficient for its energy needs. The plant, only the third of its kind planned in Europe, will be built in collaboration with Enalg and should be ready to produce 40 megawatts of electricity within two years. The algae that has been clogging up the city's canals will be harvested and cultivated in bioreactors. After a processing step the biomass will then be used as a fuel to power the plant.
While some may baulk at the
200 million price tag, the plant will produce no emissions as all carbon dioxide produced by the plant will be fed into the bioreactors in which the algal fuel is grown.
Ineos gets energy from waste go-ahead
Ineos' Chlorvinyls division is to start generating its energy from a waste plant in Runcorn, UK, after gaining the necessary funding and permissions to go ahead with the plant's construction. The plant is a key component of waste-disposal contractor Vridor Laing's contract to recycle or dispose of the 1.3 million tonnes of waste generated by Greater Manchester each year.
Waste that cannot be recycled will be converted into 'solid recovered fuel' (SRF) and used to produce heat and power for Ineos' chemical manufacturing operations in Runcorn.
IN BRIEF
Chemtura files for bankruptcy
Chemtura has become the latest chemical manufacturer to ask US courts for bankruptcy protection after being hit by the dramatic fall in demand for chemicals. Chemtura voluntarily filed to put its US operations into Chapter 11 bankruptcy protection so it could restructure its finances. As part of the filing the company said it had already received a commitment for up to $400 million in debtor-in-possession (DIP) financing from Citibank.
Bayer boosts cash reserves
Bayer has increased its cash reserves and restructured its debts after raising
1.3 billion by issuing corporate bonds. The German firm says the bonds were over-subscribed by more than five times, suggesting the firm could have raised far more.
Meanwhile, the company is continuing to expand its operations in India by building a
20 million polyurethane raw materials manufacturing facility in Ankleshwar.
Lanxess records Q4 loss
Despite recording a fourth quarter loss of
41 million, Lanxess managed to meet its targets for 2008 and increased its net profits 53 per cent to
171 million. Sales for the quarter fell 0.2 per cent to
1.46 billion as demand from the automotive, leather and construction industries dropped. This impacted the company's full-year sales which fell 0.5 per cent to
6.5billion.
Solyndra gets solar cell loan
US based developer of thin-film solar cells, Solyndra, will be the first to benefit from a long-delayed federal programme providing loan guarantees for clean-energy projects. The US Department of energy (DOE) has offered the Californian firm $535 million in construction financing to expand its manufacturing capacity to 500MW per year. The new facility will employ some 1000 people who will make the solar cells by depositing copper indium gallium selenide on the inside of glass tubes - rather than laying silicon wafers under plates of glass.
Dow to capture carbon
French energy services company Alstom is developing a pilot project with Dow to capture 18,000 tonnes of carbon dioxide a year from Dow's coal-fired boiler gas flue in South Charleston, West Virginia, US. The project will use amines or ammonia derivatives to bond with carbon dioxide so that it can be purified away from other smoke stack gases. In the case of the pilot plant, the carbon dioxide will be stripped from the amines using heat from the smoke stack and released back into the atmosphere - however, if scaled up the carbon dioxide could be sequestered and stored.
Rhodia restructure
French speciality chemicals company Rhodia has announced it will restructure its operations in France, cutting 132 current positions while creating 41 new ones. The restructure forms part of Rhodia's existing company-wide plans to cut its costs by
150 million by 2011.
Ranbaxy approval
Indian firm Ranbaxy Laboratories has received Good Manufacturing Practice certificates from the UK and Australian regulatory authorities for its factory at Paonta Sahib. The facility is currently being investigated by the US FDA over claims that research results from the plant had been falsified. The FDA is continuing to investigate the alleged falsifications, but says it has no evidence that drugs manufactured at Ranbaxy's plants fail to meet quality standards.
Elan's Danish saviour?
Speculation surrounds beleaguered Irish biopharma firm Elan, with rumours circulating it will be bought out by Denmark's Lundbeck. Elan engaged Citigroup in January to advise it on a strategic review on how to access fresh funds and several options, including a merger or sale, were presented to shareholders.