Report concludes plethora of programmes leaves industry confused on university collaborations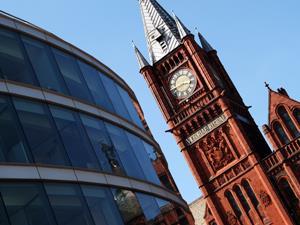 A bewildering array of organisations and schemes to support collaborative research between businesses and universities in the UK is leading to frustration and confusion, and needs to be simplified. Those are the conclusions of Ann Dowling, president of the Royal Academy of Engineering, in her report on collaborative research. She has also added that the complexity of policy support mechanisms are a barrier to businesses – especially small businesses – unlocking the knowhow of academia. On top of this, there is a tendency to create new initiatives without thinking through how they complement or build on existing schemes.
Dowling suggests pump-priming funding to help to move from short-term project-based collaborations to longer term partnerships. Bob Tooze, managing director of Sasol Technology UK, a collaboration between Sasol and St Andrews university, says: 'We find its the second or third incarnation that bears fruit – getting and keeping that relationship going is critical.' He adds: 'It's never cheaper to collaborate: the best collaborations are about harnessing complementary skills and expertise.'
Encouraging collaboration also needs a cultural change, says Dowling, so that spending time in industry is a 'mark of esteem' rather than damaging to an academic career. Research students should spend time in industry to get an understanding of intellectual property (IP), as well as business skills. Her report says the Research Excellence Framework (REF) needs to go further in recognising the industrial impact of research, although its inclusion in the 2014 round had helped to foster a more positive attitude to industrial collaboration.
Angela Kukula, director of enterprise at the Institute of Cancer Research, says she is aware of 17 schemes all with different rules, which has made life hard for her organisation. Kukula, who is also chair of PraxisUnico, which was set up to help commercialise academic and public sector research, says it would be valuable for early career researchers to 'get an idea of the drivers of business and the pressures'. Conversely, she says that business also needed to understand the pressures on academics.
Knowledge exchange
She says she has been heartened by the Dowling review's focus on funding for knowledge exchange. In cancer research, she says, higher education innovation funding has been 'pivotal to building a team'. Kukula also agrees that university Technology Transfer Offices (TTO) need to prioritise knowledge exchange over short-term returns too. The report notes that agreeing terms of engagement was often 'the most frustrating and problematic element of developing a collaboration'.
There is often an 'unrealistic view of the value of [intellectual property rights] that universities can generate', Tooze notes. In the chemicals sector, 'when you talk about licensing a technology you get all the process guarantees and technical back-up, which is just not feasible for universities'.
The report makes multiple recommendations on IP and contracting, including that government and the Intellectual Property Office should define principles for commercial use of background IP developed through publicly funded research and that Innovate UK should look at establishing an independent source of advice and expertise which could be used by small businesses negotiating contacts with universities.
Dowling asked those who contributed to the report what it would take to encourage them to participate in more collaborative research. The answer seems to be money. The UK, she notes, has low levels of business R&D investment and she recommends that the government prioritise increasing public investment in R&D in industrial sectors that are of strategic importance, conditional on those businesses increasing their investment. The government's own research had shown that 'business-financed R&D intensity is greater where government-financed R&D is greater'.
Tooze notes that in his sector there are now fewer research intensive businesses. And when rules changed 10 years ago for full economic costing for university researchers, companies didn't increase their budgets to take account of the extra costs. Now they choose different sorts of projects – if rewards are high, they'll take the risk; otherwise industry will only fund projects they know they'll get their money back on.