The US state of California is advancing plans to produce its own insulin. Governor Gavin Newsom has committed $100 million (£84 million) of the state's new budget to support the plan.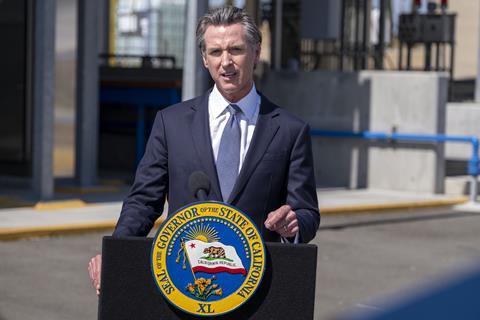 The move builds on an executive order Newson enacted upon taking office in 2019, that aimed to put California on the path toward creating its own prescription drugs.
Half of the funds will be used to develop low-cost insulin products, with the other $50 million going towards building a manufacturing facility that will strengthen the local supply chain while also creating jobs in the state.
'Nothing epitomises market failures more than the cost of insulin,' Newson said on Twitter on 7 July. Many Americans pay out-of-pocket costs of between $300 to $500 a month for this lifesaving drug, he noted.
This is not the only move towards state-produced prescription medicines in the US. In 2018, a group of healthcare providers launched a non-profit generic drug company in Utah to make generic versions of critical drugs that are in short supply and are prohibitively expensive in the US. Civica Rx now distributes generic drugs, produced by contractors, at significantly below average market prices.
In March, Civica announced plans to manufacture and distribute generic versions of three insulin variants – glargine, lispro and aspart. Civica will co-develop and manufacture the products, complete the clinical trials, and file the necessary applications for approval by the US Food and Drug Administration. Once approved, Civica plans to set a significantly discounted price of no more than $30 per vial and no more than $55 for a box of five pen cartridges.
In the past, Newsom had reportedly considered joining with Civica to make generic forms of essential drugs in California. It remains unclear whether Civica is involved in the state's plans.

Rebecca became the US Correspondent for Chemistry World in September 2014, based out of Washington, DC, after writing for the magazine on a freelance basis since 2007.
View full profile