President Trump disbands the group after multiple advisers resign in protest against his stance on racism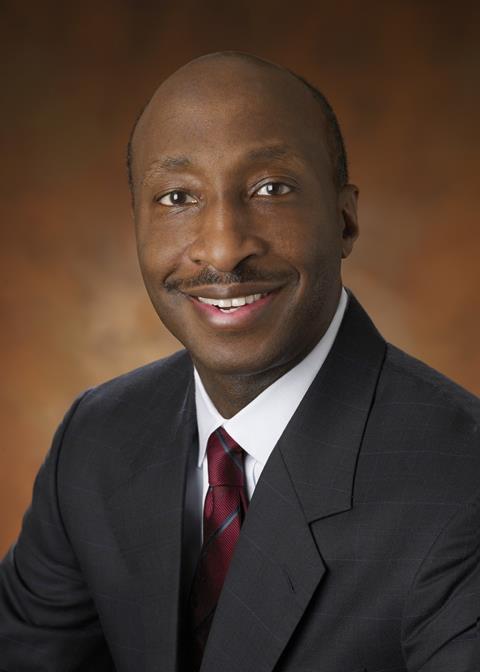 US president Donald Trump has disbanded the American Manufacturing Council, which advises on manufacturing growth, and the Strategy and Policy Forum, which advises on the economy, after a mass resignation of their members.
The exodus was led by Kenneth Frazier, chief executive of pharmaceutical group Merck & Co, and the sole African American member of the manufacturing council. His resignation followed Trump's response to intense violence and one death at a white nationalist rally on 13 August at the University of Virginia (UVA). The fatality and 19 injuries were caused when a white supremacy associate deliberately drove a car into a crowd of counter-protesters, and Trump drew widespread anger when he suggested that 'many sides' were to blame for the brutal clash.
In a tweeted statement, Frazier said that professionally and 'as a matter of personal conscience,' he felt 'a responsibility to take a stand against intolerance and extremism'. Trump immediately attacked Frazier on twitter, accusing the pharma industry of setting 'ripoff' drug prices and taking jobs out of the US.
Several other business leaders quickly followed suit, but manufacturing council chairman Andrew Liveris (chief executive of Dow Chemical) and Johnson & Johnson (J&J) boss Alex Gorsky initially chose to remain in place. Liveris, who has a long history and friendly association with Trump, issued a statement on 15 August saying 'there is no room for hatred, racism, or bigotry' at Dow Chemical, but nevertheless indicated that he would remain on the council. J&J's Gorsky said that he respected the decisions of council members who had elected to leave, but that he would stay on because of 'a responsibility to remain engaged.'
However, after further statements from Trump suggesting that 'both sides' were guilty of behaving badly and inciting violence at the UVA rally, Gorsky also resigned. 'The President's most recent statements equating those who are motivated by race-based hate with those who stand up against hatred is unacceptable and has changed our decision to participate in the White House Manufacturing Advisory Council,' he said.
These developments led Liveris to indicate to the White House on 16 August that it was 'no longer possible to conduct productive discussions' as a council, and stated that the choice to abandon the group was the 'right decision'.