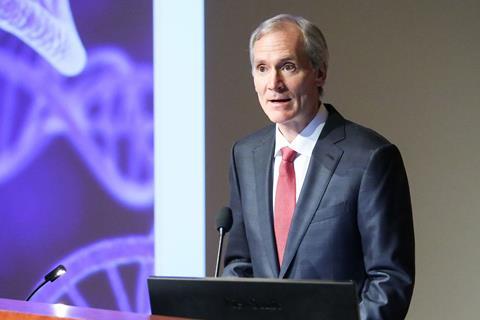 Marc Tessier-Lavigne has resigned as president of Stanford University after a month-long review of his research found significant issues with published studies he had supervised.
The review of 12 of his papers, which was carried out by an independent panel, was initiated in December 2022 following allegations of scientific misconduct related to Tessier-Lavigne's research which he consistently denied.
Although the panel's report concluded that he had not engaged in any fraud or falsification of scientific data, it did identify issues with his approach to correcting mistakes in the scientific record and instances where research data had been manipulated by his lab members.
In a letter addressed to the Stanford community, Tessier-Lavigne said he accepted the report's conclusions. 'I agree that in some instances I should have been more diligent when seeking corrections, and I regret that I was not. The panel's review also identified instances of manipulation of research data by others in my lab. Although I was unaware of these issues, I want to be clear that I take responsibility for the work of my lab members.'
'I expect there may be ongoing discussion about the report and its conclusions, at least in the near term, which could lead to debate about my ability to lead the university into the new academic year.'
Tessier-Lavigne will officially step down on 31 August.

Julia joined the Chemistry World team as Science correspondent in May 2023. She previously spent eight years leading the clinical and science content at The Pharmaceutical Journal, the official journal of the Royal Pharmaceutical Society, a membership body for pharmacists.
View full profile