60-year-old chemist arrested for stealing and dumping highly toxic substance down a curbside drain
A Merck & Co senior analytical chemist formerly employed at the company's site in Upper Gwynedd Township, US, has been arrested for theft and dangerous public disposal of 220g of potassium cyanide – a compound that can be fatal if swallowed as it reacts with stomach acid to form highly toxic hydrogen cyanide.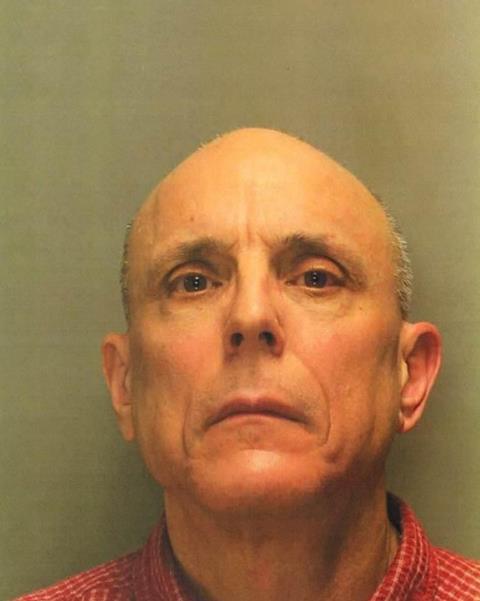 60-year-old chemist Richard O'Rourke said he took the chemical on 14 December 2017 to use as a rat poison on his property. A colleague, who had witnessed O'Rourke take the cyanide bottle from the poison cabinet, pour some into a beaker and then a plastic bottle, alerted the authorities. When O'Rourke found out the next day that the police were investigating the theft, he dumped the cyanide down a rainwater inlet on a street near his home in Warrington.
The around 220g O'Rourke took is a significant amount. 'Our researchers typically use less than 1g of potassium cyanide for their reactions, and they order one 25g bottle at one time,' says Eileen Cheng, safety and facilities manager at the chemistry department of King's College London, UK.
Although the cyanide would have certainly killed rats, she adds, it would have also caused serious health issues in any people present at O'Rourke's property. Around 200mg of potassium cyanide can be lethal if ingested. The salt reacts with stomach acid and produces hydrogen cyanide, which blocks cellular respiration.
Chemists working with cyanide need to adhere to strict disposal protocols. Glassware is rinsed with hydrogen peroxide, which oxidises cyanide to non-toxic cyanate. The washing solution as well as all disposable items potentially contaminated with cyanide are then stored in a sealed container, explains Cheng. 'They are not to be mixed with any other waste, and they are stored in a locked room until they get collected by the hazardous waste management company,' she adds.
Eventually, all cyanide-contaminated items are incinerated. 'Operating at up to 1200°C, this process completely destroys the chemical and its packaging,' explains Bernat Llorens, managing director of hazardous waste services at Veolia. 'The resultant off-gases post combustion are then treated producing a non-hazardous filter cake, inert slag and carbon dioxide.'
After it became clear that O'Rourke had poured the cyanide down a curbside drain, the Department of Environmental Protection (DEP) alerted the local water companies. After two weeks of monitoring rainwater systems, retention basins, waterways and tributaries for signs of cyanide, 'there has been no evidence of water contamination, nor any environmental impacts or human health impacts', DEP spokesperson Neil Shader tells Chemistry World. In all likelihood, heavy rainfall at that time diluted the chemical, making it harmless.
A Merck spokesperson says that the company 'continues to cooperate with local, state and federal authorities', adding that 'the employee is no longer with the company'. O'Rourke was released after paying $35,000 (£25,200) bail. A preliminary hearing will take place in early March.
Correction: The lethal amount of potassium cyanide was corrected to be around 200mg.
Update 14 May 2018: In mid-April, Richard O'Rourke was found dead in his home. Police believe that he died of a self-inflicted gunshot wound.