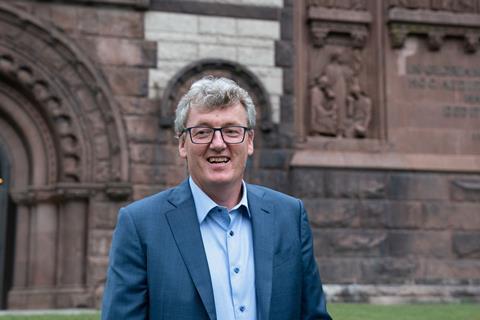 Organocatalysis pioneer David MacMillan, a joint recipient of the 2021 chemistry Nobel prize, is one of five new directors appointed to the board of the UK's new Advanced Research and Invention Agency (Aria). The government made the announcement as it formally established Aria as an independent body.
Over the last two years, the government has been working to establish Aria – a new blue skies funding agency modelled on the US Defense Advanced Research Projects Agency. The body will have a budget of £800 million to invest in 'high risk, high reward' science. The government states that Aria will involve 'minimal bureaucracy' and will speed up the allocation of funds to promising projects.
Chief executive Ilan Gur and chair Matt Clifford, who both have expertise in commercialising new technologies, were appointed last July by then business secretary Kwasi Kwarteng.
Others joining MacMillan on Aria's board include the government's chief science adviser Patrick Vallance, and Kate Bingham, the former chair of the UK's Covid-19 vaccine taskforce.
'I could not imagine a better board of directors to oversee Aria's formation,' said Gur in a statement following the announcement of the appointments. 'Guided by their experience and judgement, Aria will make bold bets that leverage the strengths of the UK research system to drive world-changing breakthroughs.'

Jamie Durrani is senior science correspondent for Chemistry World. He reports on the latest chemistry research and related topics including environment, energy and science policy.
View full profile