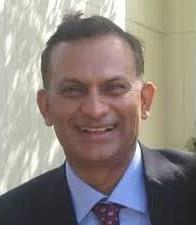 A Bangladeshi chemistry professor and researcher who has lived in the US for more than three decades and was arrested in January for overstaying his visa can now remain and work in the US for at least another three years. Syed Jamal's next court hearing is scheduled for April 2022. At that hearing, Jamal will seek asylum and a ruling on whether his deportation order can be cancelled.
In the meantime, Jamal is back at work – teaching biochemistry, anatomy and physiology at Donnelly College in Kansas City, Kansas. He is also continuing his drug discovery research, with collaborators at Iowa State University, the University of Kansas, and an institute in Slovenia.
Jamal was released from jail in March, after nearly two months in custody. He expresses appreciation for the support he has received from the scientific community over the last year. He notes, for example, that the president of the American Chemical Society (ACS), Peter Dorhout, wrote a letter to the Department of Homeland Security (DHS) on his behalf back in February, while he was in custody.
Although Dorhout admitted having no first-hand knowledge of Jamal or his case, he requested DHS Secretary Kirstjen Nielsen's personal involvement in this matter to 'carefully review the charges against Professor Jamal, determine their validity, ensure that his rights under US law are protected and that he be promptly reunited with his family should the charges against him be dismissed'.
Update: The state of Donnelly College was corrected on 12 December 2018

Rebecca became the US Correspondent for Chemistry World in September 2014, based out of Washington, DC, after writing for the magazine on a freelance basis since 2007.
View full profile