Over 53,000 sign petition to keep a Bangladeshi chemistry professor from being deported, after his sudden arrest by immigration officials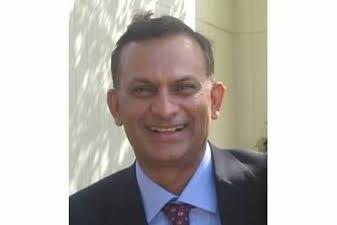 The academic research community and others are rallying around Syed Ahmed Jamal, a Bangladeshi chemistry professor who was arrested suddenly by immigration officials outside of his house on 24 January. Jamal has lived in the US for more than 30 years after he arrived on a student visa.
Jamal is currently in the custody of the US Immigration and Customs Enforcement (Ice), pending deportation back to Bangladesh. A US-educated secular Muslim, Jamal could face serious danger in his home country as an ethnic minority. By 8 February, there were over 53,000 signatures on a petition to stop Jamal's deportation. The petition described him as 'a well-respected scientist and community leader'.
I have never had a client have this much community support

Jeffrey Young Bennett, Jamal's lawyer
A molecular biologist, Jamal has carried out research with the University of Kansas, as well as Children's Mercy Hospital and Rockhurst University in Kansas City. Most recently, he served as an adjunct instructor of chemistry at Park University in Missouri, teaching the advanced inorganic chemistry lab.
Jamal has also taught chemistry at a number of other universities, including Ottawa University and Washburn University, both in Kansas. For the last year, he has worked with Ascend Technology and the University of Kansas developing phytoremediation technology for chromium(VI) and taking part in a drug discovery programme.
'While we have only limited information about the complex issues that apply to Syed's case, we hope there are options that may allow this husband, father, valued community member, scientist and educator to remain in the United States,' said Greg Gunderson, the president of Park University. He has sent a letter of support to ask immigration officials to find a way to keep Jamal in the US.
'This is unprecedented, I have never had a client have this much community support,' Jamal's immigration lawyer Jeffrey Young Bennett tells Chemistry World. 'That speaks to the respect he has as a scientist and a professor – is this really the type of person that we want to kick out of the country?'
Deportation order
Ice stated that Jamal entered the country in August 1987 on 'a nonimmigrant visa', and after he overstayed that student visa a federal immigration judge allowed him voluntary departure until late August 2002. Jamal left for Bangladesh in July 2002 and legally re-entered the US about three months later. After Jamal again overstayed his nonimmigrant visa, Ice says a federal immigration judge again allowed him voluntary departure until late October 2011, but by that time he had three minor children who were US citizens. When Jamal failed to leave the country, the voluntary departure order instead became a final order of removal or deportation.
Ice added that Jamal came to its attention in September 2012, and he was transferred to its custody later that month 'based on an active Ice arrest warrant'. After Jamal was released from Ice custody under a supervision order in November 2012, the Board of Immigration Appeals dismissed his appeal of the removal order in May 2013. The deportation officers were effecting this removal order when they arrested Jamal last month, Ice explained.
But Jamal's lawyer says that the misdemeanour crime Ice referred to is a speeding ticket. 'It is nothing serious,' Bennett states. 'They are making it sound like this is something that would cause him to be an enforcement priority or represent a deportable offense, but it would not rise anywhere near that level.'
Bennett blames the new White House for the mess in which his client finds himself. Under the Obama administration, Jamal was allowed to stay in the US and obtain legal work permits provided that he checked in with Ice officials regularly, which he did. However, the new White House is expressly targeting people who have had past orders of removal or who have overstayed their voluntary departure offer.
'Because of the change of the administration to Trump, Jamal has become an enforcement priority despite the fact that they have allowed him prosecutorial discretion for years and planted his life in the US,' Bennett adds.

Rebecca became the US Correspondent for Chemistry World in September 2014, based out of Washington, DC, after writing for the magazine on a freelance basis since 2007.
View full profile