GSK scandal is the trigger to clean up Chinese drug market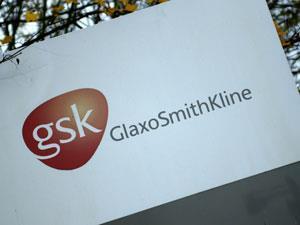 Investigations of corrupt practices at GlaxoSmithKline (GSK) in China are continuing. But analysts claim that the scandal is an attempt to remodel the Chinese drugs market, rather than a deliberate attack on international companies.
'It is clear that the bribery investigations against GSK and other foreign pharmaceutical firms are aimed at cleaning up China's notorious medical sector and controlling drug prices. The aim is to push forward the nation's medical reform, rather than to attack multinational pharmas,' says Hu Yinglian from the Chinese Academy of Governance in Beijing, who has been advising the China Food and Drug Administration (SDA, formerly SFDA) and the government's other medical departments.
Since early July, when China's police authorities detained four senior Chinese GSK executives on charges of corruption and bribery, the investigation has expanded. Dozens of staff at GSK and its service suppliers have been arrested, and other international pharmaceutical firms, including UCB of Belgium, have been investigated.
Leadership changes
On 25 July, GSK appointed a new head of operations in China. Herve Gisserot, who was senior vice president for Europe, replaces Mark Reilly. 'From what we understand and have been told by the authorities, there are no allegations of wrongdoing against Mark (Reilly),' a GSK spokesman told Reuters.
Following a meeting with the Chinese Ministry of Public Security, Abbas Hussain, GSK's international president for Europe, Japan, emerging markets and Asia Pacific, said in a statement that certain senior GSK China executives appeared to have acted outside of the company's processes and controls and broken Chinese law.
Liang Hong, former general manager for business development at GSK China, was one of the four detained GSK officials. During an interview on China's official Central Television Station while in custody, he admitted that the company had widely bribed Chinese officials and doctors to promote its drug sales.
The company has reportedly overpaid Shanghai-based Linjiang International Travel Agency, whose heads were also arrested. Some unidentified travel agencies and consulting companies were also overpaid to allow them to withdraw 'flexible' money for bribery to circumvent GSK's financial regulation. Chinese police said that the money funneled into these deals could be up to $500 million (£326 million).
'While it is true GSK is involved in those scandals, this [using bribes to promote drugs] is an open secret in China,' a Shanghai-based senior official of another major international pharmaceutical company tells Chemistry World. He asked not to be identified. 'Why are those who took the bribes – the officials and doctors – not also being arrested?' he adds.
Political motivation
But Hu says that tackling international pharmaceutical firms could be a way for the Chinese leadership to start fighting medical corruption, lower drug prices and advance medical reform.
The five years' medical reform since 2008 has dramatically lowered drug prices in smaller hospitals. But major hospitals profit by selling drugs at higher prices, and corruption is still a major problem. 'Most domestic pharmaceutical firms compete by lowering the prices of their generics, while foreign drugmakers mainly sell more expensive patented drugs, resulting in higher drug prices and larger bribes,' Hu tells Chemistry World. 'The strike (against GSK and possibly other international pharmas) is therefore more symbolic.'
Liang admitted that GSK China priced its brand antiviral drug Heptodin (lamivudine) at 140 yuan ($23) per package, to include a 20% profit margin and 20% of the price for convening academic meetings and accommodating doctors and officials, based on its production cost of 84 yuan (US$13.8)
But Zhang Fabao, a member of the China Pharmaceutical Technology Organization Expert Committee, says that, considering the high cost of developing novel drugs, GSK's 20% profit margin is not high. Despite the scandal, the company remains respected for its high quality drug supplies in China.
A cleaner future
Following the scandal, GSK intends to adjust its business model. 'Savings made as a result of proposed changes to our operational model will be passed on in the form of price reductions, ensuring our medicines are more affordable to Chinese patients,' Hussain said in his statement.
While it is hard to evaluate whether the operation has reached its desired policy goal, it will not scare international pharmaceutical firms away. After all, China has the world's fasted growing medical market, and a 'cleaner' market should be eventually welcomed by international firms, which have more competitive products, Hu says.