Environmental clampdown knocks out major suppliers of some ingredients
Widespread chemical plant closures in China are threatening supplies of pharmaceutical ingredients and preservatives across the world, trade bodies have warned.
Chinese authorities have shut thousands of raw material and chemical ingredient plants since the country's Ministry of Environmental Protection (MEP) last year promised to tackle air pollution with a one-year clampdown on polluting industrial sites. The plants involved range across industries, affecting energy production, finished product manufacturing, and essential raw materials.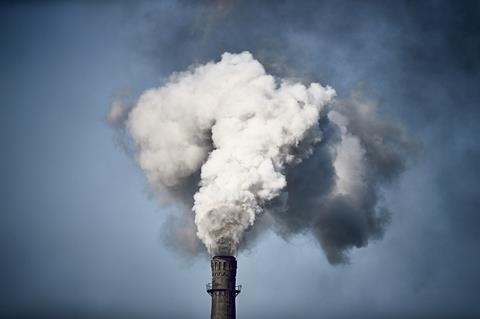 The pharmaceutical industry is among those feeling the effects of this now. Supplies of a 'broad range' of raw materials and active pharmaceutical ingredients (APIs) are beginning to run low, according to John DiLoreto from the Society of Chemical Manufacturers & Affiliates (Socma).
Concerns over supplies are 'exacerbated' by US tariffs on Chinese products, adds DiLoreto, who heads Socma's bulk pharmaceuticals task force. With both issues combined, he says, 'we are expecting a big possible impact on supplies that we think might lead to drug shortages'.
Preserving supplies
The crackdown has already triggered a full-fledged supply crisis. US trade body the Household & Commercial Products Association (HCPA) has been sounding alarm bells over a shortage of benzisothiazolinone (BIT), a widely used preservative.
US manufacturers obtain a BIT precursor, o-chloronitrobenzene, almost exclusively from China. A few months after plants producing the substance have been closed down, the industry is dealing with 'complete supply destruction', says Steve Bennett, the HCPA's senior vice president of scientific affairs.
'This is a situation that has evolved over the past six to eight months and now we are at a point where there is virtually no BIT – or formulations containing BIT – remaining in the supply chain,' he says.
Bennett says formulators are switching to alternatives where possible. But BIT – which is used in paints, cleaning products, adhesives and other consumer products – is tricky to replace. It has a fairly long lifetime, high utility and fewer of the skin sensitisation concerns that keep other preservatives from being used in skin-contact products.
In Europe, the substance is one of few preservatives available to the paints and detergents industries. Here, too, the responsible trade bodies – the International Association for Soaps, Detergents and Maintenance Products (Aise) and the European Council of the Paint, Printing Ink and Artists' Colours Industry (Cepe) – are on edge over what Aise calls a 'very fragile supply chain'.
Sidestepping shortages
The HCPA is tackling the regulatory side of the problem by working with the US Environmental Protection Agency to lower the legislative hurdle to altering formulations, according to Bennett.
Some pharmaceutical manufacturers are stockpiling raw materials, says DiLoreto. Others are trying to engage new suppliers, where they exist. 'A lot of APIs require the use of some speciality refined chemicals that may not have broad distribution to begin with,' he says. 'So if one manufacturer goes out of business because of its environmental problems then there may not be another source available to fill that supply gap.'
Even if alternative suppliers are available, setting up operations with a new plant requires inspections, audits and contractual arrangement which can take over a year, DiLoreto adds.
Asked whether Socma has any advice for affected manufacturers, he is not too optimistic: 'Prayer was one of the thoughts. We're clearly at the beginning of oversight on this issue, so we'll be keeping a close eye on it.'
Neither is it clear how supplies will be affected in the longer term. Bennett predicts industry, expecting that other key ingredients beyond BIT could come across similar problems, will re-evaluate and diversify its supply chains, 'so they don't end up in a situation like this again'.