Global drinks giant Coca-Cola is teaming up with Ford, Heinz, Nike and Procter & Gamble to increase the use of bio-based polyethylene terephthalate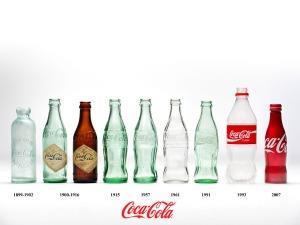 Global drinks giant Coca-Cola is talking about its bottles again and specifically how it might make them out of bio-based polymers – compounds that have been made from biological, and therefore renewable, raw materials, such as plants, rather than petrochemicals. This time it is teaming up with four other iconic firms – Ford, Heinz, Nike and Procter & Gamble – to form the Plant PET Technology Collaborative, the aim of which is to increase the use of bio-based PET (polyethylene terephthalate) in the finished products.
Coca-Cola launched its PlantBottle project way back in 2009. By May 2011, it was ready to start using the new bottles in the US, switching Dasani water bottles to 30% bio-based PET and Odwalla juice bottles to 100% bio-based high density polyethylene (HDPE).
Other companies have arguably made more progress in this area, without so much publicity. In March, PepsiCo revealed it had created the world's first 100% bio-based PET drink bottle made from switchgrass, pine bark and corn husks. The company said it was looking to scale up production later in the year. But the collective bid to transfer bio-based PET into other products, such as textiles and automotive components, is intriguing nonetheless. (Heinz already licenses the PlantBottle technology from Coca-Cola for some of its ketchup bottles in the US and Canada.)
PET is made from ethylene glycol (EG) and terephthalic acid (TPA). According to Doris de Guzman at ICIS Chemical Business, the difficulty with making 100% bio-based PET lies with TPA (bio-based EG is commercially available). But companies have shown an interest in producing PET using bio-based TPA. For example, in November 2011, Japanese industrial group Toray announced that it had produced the world's first 'fully renewable' bio-based polyethylene terephthalate (PET) fibre with TPA from US firm Gevo. The TPA was made from para-xylene derived from biomass via isobutanol.