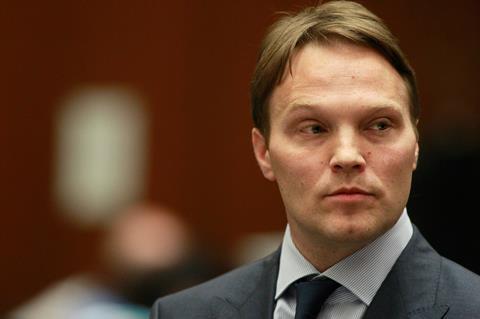 Criminal charges against University of California, Los Angeles (UCLA) chemistry professor Patrick Harran, related to the 2009 death of his research assistant, were dismissed earlier this month. This comes nine months ahead of schedule and over the objections of the Los Angeles County District Attorney's Office.
A judge determined on 6 September that Harran had satisfied all of the terms and conditions of the five-year deferred prosecution agreement, according to Greg Risling, a spokesperson for the district attorney's office. The office would not elaborate on why it opposed the judge's decision to drop the charges.
Twenty three-year-old Sheri Sangji died shortly after sustaining severe burns to nearly half her body while working with t-butyl lithium in Harran's lab. She was filling a syringe with the pyrophoric substance when the plunger came out and spilled the chemical, which then ignited. The California Occupational Safety and Health Administration blamed the accident on safety lapses and inadequate training, and criminal charges were brought against UCLA, as well as Harran.
The university settled in July 2012 after agreeing to far-reaching corrective safety measures and the creation of a $500,000 (£380,000) scholarship in Sangji's name. Harran reached an out of court settlement that saw him pay $10,000 (£7600) to the regional burns centre where Sangji was treated and carry out community service.
Sangji's sister, Naveen Sangji, addressed a session of an American Chemical Society meeting in 2015 and argued that Harran's lax safety standards were responsible for Sheri's death. She went on to urge federal agencies to tie research funding to the principal investigator's safety record, claiming that UCLA's Office of Environment, Health and Safety inspected Harran's lab just the autumn before her sister's fatal accident and found that workers failed to put on the required personal protective equipment. Sheri was not wearing a lab coat when she was sprayed with t-butyl lithium, and Naveen claimed that Harran never issued her with one.
Harran continues to oversee graduate and postdoctoral students at UCLA, and has received almost $1 million in federal funding from the National Institutes of Health this year.

Rebecca became the US Correspondent for Chemistry World in September 2014, based out of Washington, DC, after writing for the magazine on a freelance basis since 2007.
View full profile