Society reverses nomination of UCLA's Harran as fellow after reviewing committee alerted to Sangji case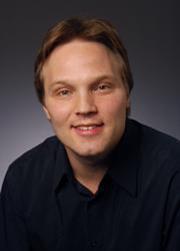 The American Association for the Advancement of Science's (AAAS) chemistry section has voted to rescind the nomination of University of California, Los Angeles' (UCLA) Patrick Harran as one of its fellows, following re-review of the controversial chemist's nomination.
The AAAS faced backlash after announcing in November that Harran had been nominated for the 2016 AAAS fellows cycle. He had faced a possible significant prison sentence after his young research assistant, Sheri Sangji, died from burns sustained during a lab accident in early 2009.
The District Attorney (DA) of Los Angeles County's investigator had recommended felony manslaughter charges for Harran, and in the end he was criminally charged by the DA for four felony violations of the California labour code. UCLA's $4.5 million (£3 million) legal defence enabled Harran to settle out of court, and ultimately he was required to perform community service and pay a $10,000 fine to a regional burn centre where Sangji was treated.
On 18 December, the AAAS Council approved the chemistry section steering group's request to conduct a complete re-evaluation of Harran's nomination after members of the reviewing committee became aware of the Sangji case.
Now the AAAS Council Subcommittee on Fellows, which is charged with reviewing the nomination and election process, is considering changes to the fellow review process for subsequent nominations.
Since 1874, election as a fellow of AAAS is an honour bestowed upon the organisation's members by their peers that recognises efforts to advance science or its applications. In announcing his nomination to fellow back in November, UCLA said that Harran 'builds new chemical compounds in creative ways and uses those molecules to drive research in biology and medicine.'
Two months prior to Sangji's death, Harran was warned about safety lapses in his laboratory and failed to correct those, according to a 9 December letter that Sangji's siblings, Naveen and Hussain, sent to AAAS president Gerald Fink.
'Immediately following the fire, Patrick Harran abandoned Sheri, critically injured, in the UCLA Medical Center emergency room so that he could return to the laboratory to "finish" the experiment that meant more to him than Sheri's safety,' they wrote. 'Ordered out of the laboratory by law enforcement personnel, he broke into the crime scene and ordered two of his post-doctoral fellows to help him destroy evidence that he deemed indicting,' they added.
Sangji's siblings went on to request that AAAS rescind its selection of Harran as a fellow, based on his 'demonstrated lack of integrity and conscience, and his role in causing the death of a young girl.'
Now that AAAS has appeared to follow their advice, the organisation notes that is an appeals process for Harran to technically challenge the decision.
'In rescinding UCLA professor Patrick Harran's nomination, the AAAS leadership has taken a stance in support of laboratory safety,' Naveen writes on behalf of the Sangji family. She expresses hope the AAAS' revised nomination criteria will formally include a principal investigators safety record as part of the review process in order to avoid such errors in the future and also make a clear statement that the safety of those conducting research comes first.