Lack of government investment puts national immunology institute in crisis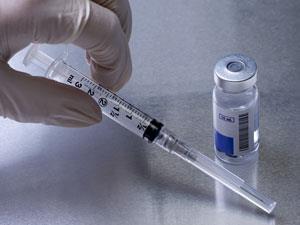 The Croatian Immunology Institute has entered administration and fired all of its workers – some 200 people, including research staff – despite being a profitable biotech firm with around 20 drugs and vaccines sold internationally.
The institute announced it was going into administration on 8 January, with an ensuing media furore and allegations of political corruption. Some claimed that the state was attempting to sell off parts of this key national asset that also makes discounted drugs and vaccines for the local market.
A long-term lack of investment in technology and premises in the capital Zagreb cost the institute first its World Health Organization (WHO) licence in 1998, and then its Croatian national drug agency licence to manufacture blood derivatives and bacterial vaccines last summer. These two products accounted for almost 80% of its profits in the last two years or around €5.7 million (£4.7 million) in 2012.
Ivan Tomac, president of a Croatian power and chemistry union, tells Chemistry World 'the Institute of Immunology has been neglected and outdated in terms of personnel, finance, organisation and technology'. Lack of investment and action from management meant that 'each year the institute sank deeper and deeper [into debt], which culminated in the loss of the production licence' for blood derivatives and bacterial vaccines last year.
Around €26 million were needed to move to better premises to ensure a renewal of its production licence, but critics say that the majority shareholder – the government – failed to make the necessary investment before the promised deadline. But all may not be lost yet, as the government has pledged to find a solution and to keep production of key products in Croatia as it looks for strategic partners to invest in restructuring the ailing institute.
The finance ministry has since issued a statement committing to restructuring, but keeping enough staff to keep its key activities going. And several government officials have told national media that work is underway to find 'strategic partners' for the institute. Zagreb mayor Milan Bandic also pledged the city would invest up to €15 million, if needed, to save the institute.
A pharma company that reportedly showed interest in partnering on vaccines last year, Genera, based near Zagreb, appears not to be interested anymore. 'Genera is not interested in the Institute of Immunology and we will not be a strategic partner,' a spokesperson said.
Another pharma firm, Jadranski Galenski Laboratorij (JGL) based in Rijeka, offered to partner up with the Institute on the production of viral vaccines in its new €45 million premises called Pharma Valley. 'There are few products that affirmed Croatia globally, and among these are the institute's vaccines that have been called the best in the world, such as vaccines against measles,' JGL's director Ivo Usmiani said in a statement. He sees the institute's failure as a result of 'systematic indifference' and says that strategic thinking about sources of funding and the state of the institute had to be done much earlier, given that it can take two to three years to move pharmaceutical production to a new location.
But if new sources of funding are found and significant investment is made deploying new technologies, good manufacturing practice and further product development, Usmiani believes vaccine manufacturing could be revitalised and core workers kept on.
The institute has faced difficulties ever since its partial privatisation in 1993, with the government maintaining 50% of shares. The number of employees has halved since 1991. In 1998, because its premises did not meet safety requirements it lost its WHO licence, but continued exporting products to countries that did not require this.
Vlatko Silobrcic, who was director of the institute from 1992–1997, says the government never had a clear picture of what it wanted from the institute. He sees lack of investment in up-to-date technology as the institute's primary problem. At the time of the institute's initial privatisation, its technology was already more than 20 years old, and despite a plan for investment, he says, the government would not make a decision to modernise it. 'It was only a matter of time when one of ever more frequent inspections was going to shut down some of the production,' he says. 'With such an inexplicable period of inaction, bankruptcy was inevitable.'